which could delay the commercial operation of Hanoi's first urban railway line scheduled for late March.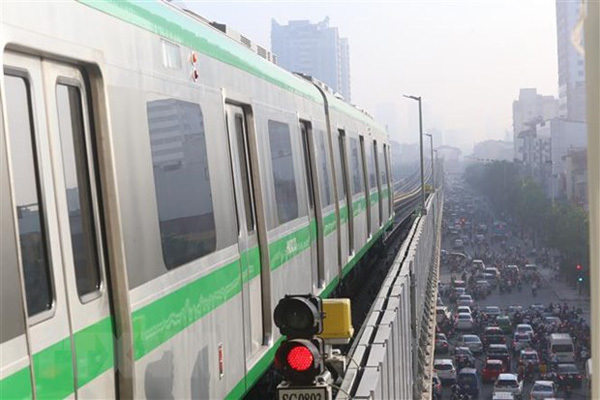 After several adjustments, the Cat Linh- Ha Dong Urban Railway project's total investment capital reached approximately US$886 million. 
According to the Ministry of Transport, the consultant firm - the Construction Supervision Co. Ltd. under the Beijing National Railway Research & Design Institute, signed a contract with the project's constructor in 2010.
However, it has yet to obtain the fire safety certification for consultants and supervisors from the Police Department of Fire Prevention and Fighting and Rescue under the Ministry of Public Security, Tuổi Trẻ online reports.
According to the transport ministry, the railway project's management board did not instruct the consultant to complete the required procedures.
The consultant did not open an office or branch in Vietnam after it won the bidding for the project's consultation and supervisory but only send experts to Vietnam to work on, so the company does not meet requirements to get the Vietnamese fire safety consultancy certification.
Meanwhile, according to the transport ministry, the Chinese consultant is experienced in supervising urban railway projects in China.
The ministry has asked the fire fighting and prevention police department to consider accepting the consultant's Chinese fire safety certification.
The ministry also asked for support from the police department to complete fire safety assessments on the railway project, so its commercial operation could start on schedule.
Meanwhile, concerns were raised as 11 stations under the project were said to be built too close to residents' houses and exit ways at the stations are too narrow.
Two stations – Van Khe and La Khe – were built close to petrol stations.
According to the transport ministry, at some stations, the distance between residents' houses and the train line's facilities was less than 6 metres but the facilities were built with non-combustible materials.
The ministry has asked the Hanoi People's Committee to move the petrol stations once the metro is operational.
The Cat Linh – Ha Dong urban railway project broke ground in October 2011, at an initial investment estimate of $552 million, $419 million of which is Chinese development assistance loans.
The project was originally scheduled to be completed in 2017 but has been delayed several times.
After several adjustments, the railway's total investment capital reached approximately US$886 million.
Early this month, Nguyen Khanh Tung, Vice Director of the project's Management Board said the project was scheduled to be completed on March 31. VNS

The Vietnam Register Authority announced it has completed the assessment and issued technical safety and environmental protection certification for 13 trains and other related components of the Cat Linh-Ha Dong urban railway.

Deputy General Director of China's Railway Bureau 6 has come to Vietnam to direct the trial operation of Hanoi's Cat Linh-Ha Dong urban railway system this December.