The deputy director of a cement business under the management of the state-owned cement group Vicem said that right from the first quarter of this year, the company needs to scale down its production capacity due to less favourable market conditions.
Economic difficulties have led to a sharp reduction in new construction from both individuals and businesses.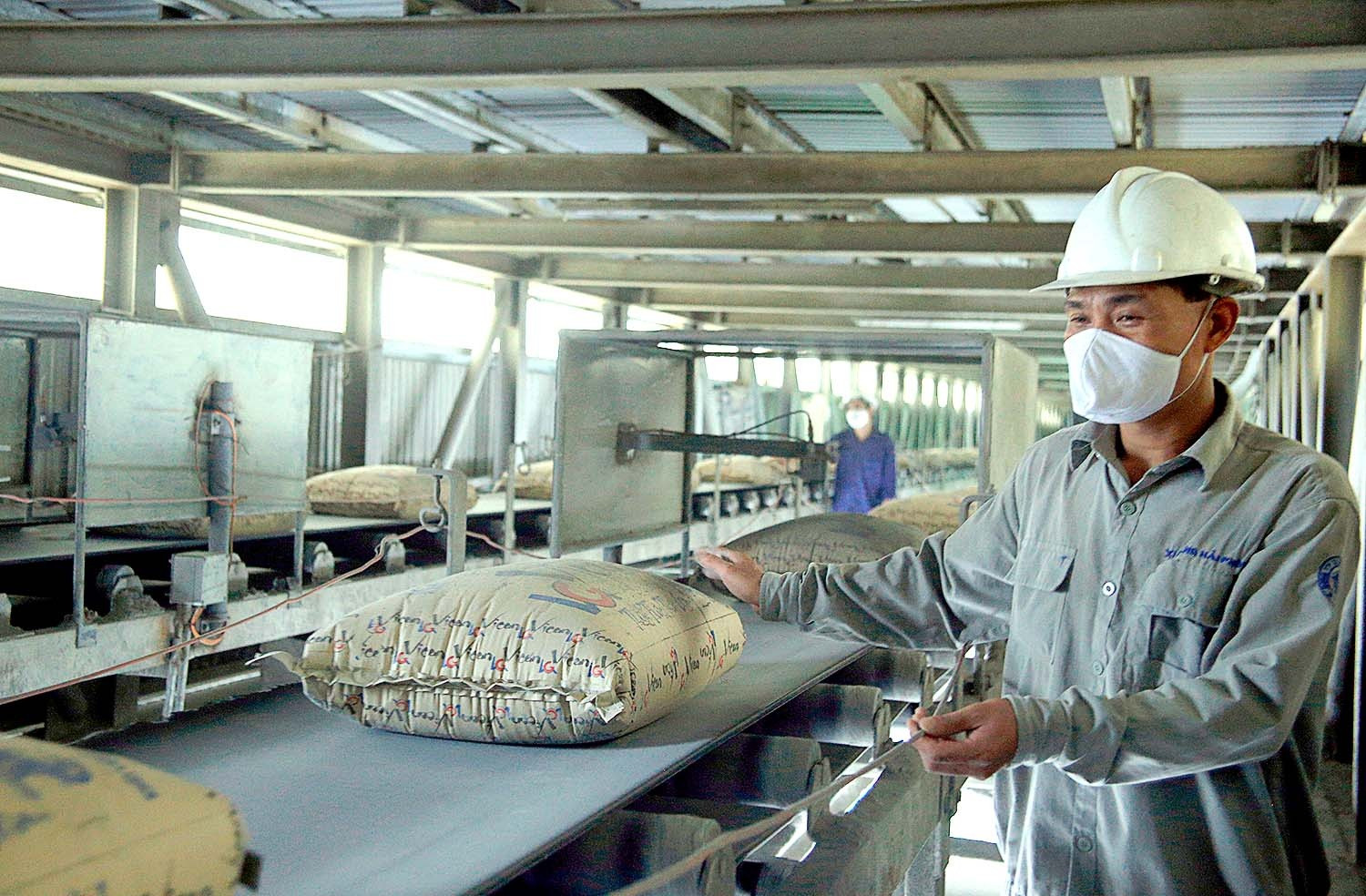 Current cement sector production output nearly doubles actual domestic consumption.
This is not a single entity having to downsize its production, many other cement plants have reported diminished production output in 2023 in the face of dwindling demand in the market.
Several kilns temporarily halted production from the second half of last year, pulling down the whole cement industry's production volume.
Last year was tough for the cement sector as the supply exceeded demand by 40 million tonnes. Consumption in the home market was approximately 63 million tonnes, nearly the same as in 2021, meanwhile, the export volume shed 15 million tonnes on-year, falling to just 30 million tonnes.
Vicem's total sales volume in 2022 came to 27.5 million tonnes, equal to 93 per cent of its full-year projection and down 6.7 per cent on-year. Of this, 21.3 million tonnes of cement was sold in the domestic market. The consumption volume of clinker, including that for export, took a 45.6 per cent plunge to just 2.9 million tonnes.
Vicem's pre-tax profit fell to $66.6 million, equal to 89.8 per cent of its full-year plan and down 30.5 per cent on-year.
According to Vicem's general director Le Nam Khanh, spiking input costs and declining exports have diminished the company's profits.
For instance, surging prices led to a $174 million cost overrun on-year with respect to coal expenses alone.
The rising input material costs are forecast to linger in 2023. In this challenging context, Vicem has set its pre-tax profit goal at $34.8 million this year, down 47.8 per cent from 2022.
Tran Quang Phuc, deputy general director of Vicem Tam Diep Co., Ltd. noted that huge oversupply is a critical issue that is having a significant impact on production and creating a headache for Vicem's management.
Over the past three years, the local cement sector turned out around 105-108 million tonnes annually, of which more than 60 million tonnes were sold in the domestic market.
In 2023, several new cement production lines are expected to come on stream, such as Long Son Cement's production line 4 with an estimated annual capacity of 2.5 million tonnes and Xuan Thanh Cement's production line 3 with a capacity of 4.5 million tonnes. This would push up the country's total cement supply to surpass 120 million tonnes annually against an estimated domestic cement consumption of only 64-65.5 million tonnes.
Source: VIR