China increases investments, Vietnam faces 'double difficulties'

China's investment has soared since 2018. It is now the biggest foreign investor in Vietnam in the number of projects.
Tran Hoang Ngan, a National Assembly Deputy and economist from HCMC, speaking about Chinese strengthened investments in Vietnam, noted that the US tariffs on imports from China has led to the relocation of investment capital flow from China to other countries, including Vietnam.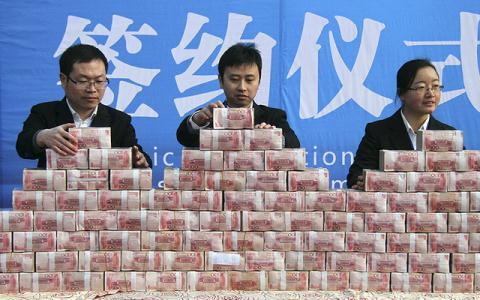 Ngan said in Tuoi Tre that Vietnam needs to apply measures to filter and select the best investment projects which utilize green technologies to ensure 'clean' production and support economic development.
"Vietnam must not have discriminatory treatment toward projects based on their origin, because Vietnam is integrating more deeply into the global economy. However, we have to cautiously learn the lesson from the polluting projects we licensed before," he said.
Ngan went on to say that Vietnam needs to prioritize investors and projects which can help develop supporting industries. This means that investors with large networks which can link to Vietnamese enterprises will be highly appreciated.
Sharing the same view with Ngan, an analyst said it is necessary to have reasonable policies in the new period. Vietnam must not become a place which 'sells licenses', i.e where foreign investors stay temporarily to exploit 'Vietnamese origin'. It instead must make a great contribution to the global value chain.
The analysts believe that it would be better to ask foreign investors to commit to the development of supporting industries in Vietnam.
The analysts believe that it would be better to ask foreign investors to commit to the development of supporting industries in Vietnam.
Attracting foreign capital is not the only purpose Vietnam strives for in seeking investment. The country wants the development of local industries via technology transfer. If the goal is unattainable, FDI will have not much significance.
Vietnam has been attracting foreign investment over the last 30 years, but domestic supporting industries remain weak.

Regarding the US-China trade war, Ngan said Vietnam will face 'double difficulties' because Vietnam exported $47.5 million worth of products to the US, but imported $65.8 billion worth of products from China in 2018.
Vietnam will have to wait for its products to be able to replace Chinese products in the US market, and this will be not easy. Meanwhile, the prolonged trade war will bring more Chinese products to Vietnam.
The 'dangerous thing', according to Ngan, is that the trade war will affect monetary policies. In general, countries tend to devalue their currency to protect exports, which may lead to escalation of goods and oil prices.
Kim Chi

Chinese investment capital in the first four months of 2019 alone amounted to 70 percent of the investment capital in the entire year 2018.