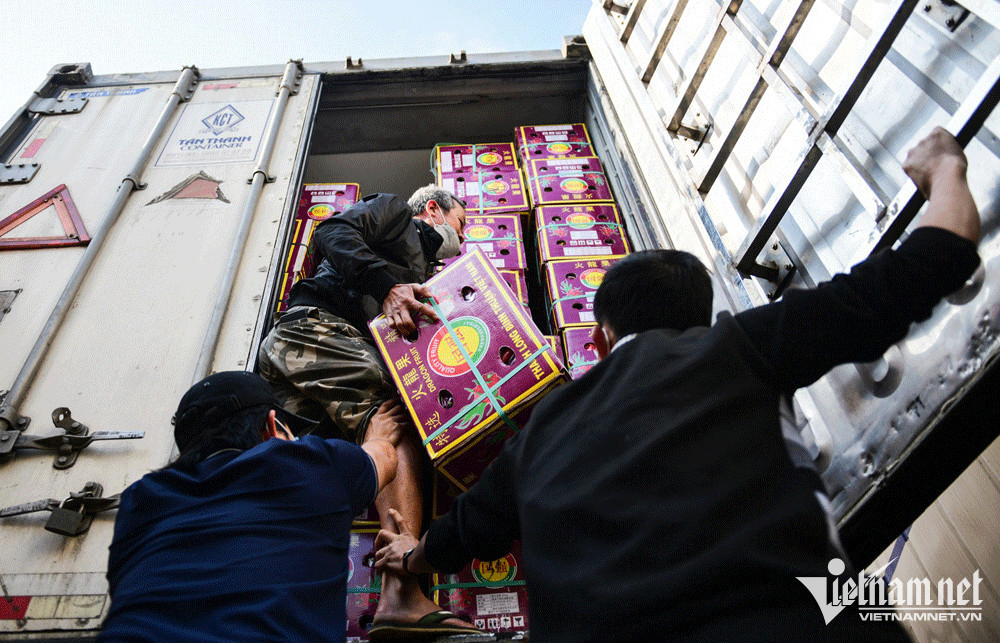 Vietnamese Deputy Minister of Agriculture and Rural Development Tran Thanh Nam and his working group on May 30 had a meeting with Chinese Head of Nanning Customs Wang Weibing to discuss the solutions to boost Vietnam's farm exports to Guangxi.
Wang stressed that quarantine and customs clearance processes are the two biggest concerns for Nanning customs.
According to Chinese agencies, about 2.49 billion yuan worth of Vietnam's farm produce was imported to China through the border gates of Guangxi province in the first four months of 2023, an increase of 44.7 percent over the same period last year, which accounted for 19.7 percent of total farm imports from Vietnam.
China-Vietnam farm produce trade has been developing strongly, while Guangxi is China's largest agricultural product import gateway.
It is now the peak season for many fruits such as durian and mango, and the customs clearance at border gates appears to be overloaded, beyond the capacity of the border areas. However, with great efforts by the two sides, customs clearance has been going smoothly.
However, Wang said it is necessary to upgrade the clearance capacity by applying a smart border gate system on a trial basis before using it officially.
He said China has proposed establishing a smart customs system, while the Vietnamese side has launched a digital border gate system, which indicates that China and Vietnam have similar views about the issue.
The two sides are trying to create favorable conditions for farm produce trade and Vietnam-China trade in general.
Nam said that it is necessary to further exchange information among units at border gates to facilitate customs clearance.
Regarding digital border gate and smart customs, Nam agreed with the idea in principle. However, he proposed that Nanning customs agency soon build a specific plan for involved parties' reference.
Some issues need face-to-face discussions, for example, the standards for import/export of farm produce; the customs clearance mechanism; QR code granting to control goods quality; and the policies for the two sides to apply for management.
Guangxi has a border line with 4 Vietnamese provinces totaling 9 couples of border gates, but fruits can go through six of them. Nam proposed that China would allow fruit imports via all border gates to ease congestion and cut down costs.
Tam An