VietNamNet Bridge - All Trans Pacific Partnership (TPP) members, including Vietnam, look at China, which is now considering joining the free trade area, with suspicious eyes.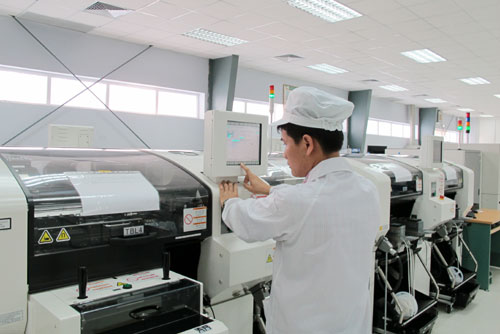 The US media have quoted President Barack Obama as saying that China has 'put out feelers' to join the Asia-Pacific trade deal.
The information, as described by Vietnamese experts, is "breaking news" but "not a surprise" at all.
Bui Kien Thanh, a renowned economist, noted that people have every reason to think that the main goal of a 12-member 'without-China' TPP agreement, expected to control 40 percent of the world's trade, is to confront China. However, anything can happen in a time of globalisation.
The countries initiating the establishment of TPP want to set up a community which can serve as a counterbalance to China to protect them from China's influence.
China will not only need the nod of the US to join TPP but the community of 12 member countries, and China will have to negotiate with each of the 12 countries to obtain TPP membership.
The countries will have the right to set conditions for China, and China will have to pay to join TPP.
Thanh said it is still unclear what price China will have to pay. However, it is clear that TPP upholds the 12 countries' interests and protects them from being blocked by China.
Obama has kept the door open to China joining TPP. Avoiding conflict is the prevailing principle in the world. Negotiations can be the key to problems.
"All TPP members have to follow the principles about human rights, respect for each other's territorial sovereignty and navigation freedom. How will China deal with the East Sea dispute? Questions like these will be raised for China," Thanh said.
"Being a member of an organization, one must respect the rules of the organization which will be set up by the organization's members based on negotiations," he said.
Local newspapers quoted an analyst as saying that China understands the challenges TPP may throw to China. Its agencies have warned that TPP implementation would weaken the Chinese advantage in low prices of export products and affect overseas business expansion plans by Chinese enterprises.
Vietnamese textile and garment enterprises have been using Chinese input materials to make finished products.
However, when Vietnam joins TPP, they would rather buy input materials from TPP member countries to be able to enjoy TPP's preferential tariffs. If so, China will lose an important customer - Vietnam.
China has been preparing well for this. It has relocated factories to Vietnam to make Vietnam-sourced products which can enjoy preferential tariffs.
Dat Viet