Chinese black-credit websites cheating Vietnamese out of money
Many websites have been created to trick people into transferring money to them.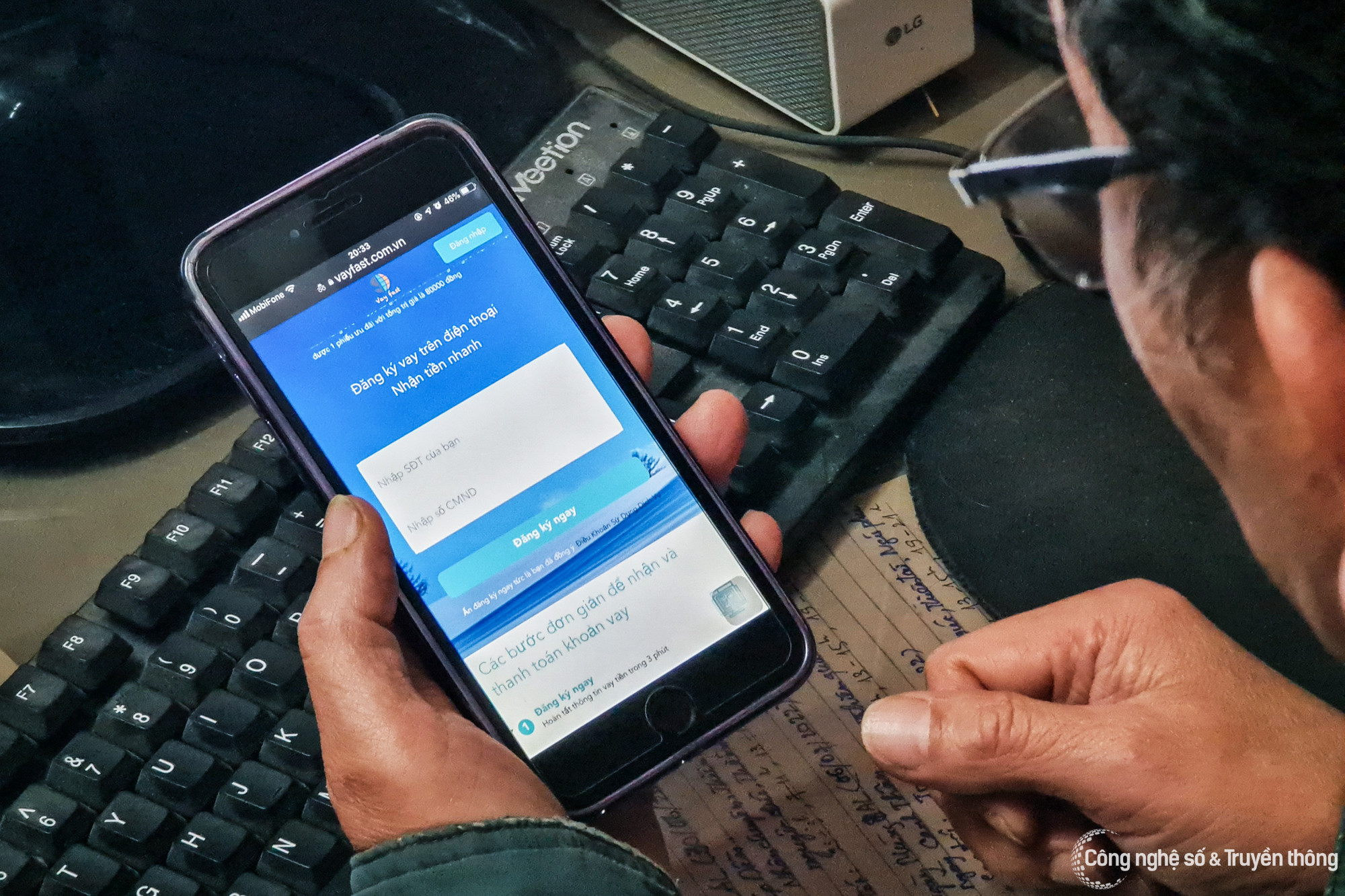 Many black credit websites have appeared recently in Vietnam to swindle people out of assets and personal information. As it is difficult to access official credit, many Vietnamese try to borrow money from the websites and fall into traps.
In late January, Chongluadao, a not-for-profit project, recorded the appearance of 15 websites of this kind that use the '.vn' domain name.
An officer of the project told VietNamNet that the websites provide credit online, have a very sparse interface and can only be displayed well on mobile phones.
"The websites all use source codes in Chinese and have servers located in China. The information for contact shown on the webs is not clear, with grammar mistakes and confusing words and looks unprofessional," he said.
Ngo Minh Hieu, a well-known security expert, after verifying the websites, has concluded that these are black credit websites which aim to cheat users.
The scammers try to access people who want to borrow money by sending private messages or running ads on social networks such as Zalo and Facebook.
They understand that people don't have to spend too much time on procedures and to borrow big amounts of money quickly.
After discussing this with borrowers, they send fake documents to persuade clients to borrow money, and ask clients to pay fees for the loan application guarantee and loan insurance fees.
In many cases, they tell clients that their accounts are frozen, or that the clients' ID cards were found on banks' black lists, and then they tell victims to transfer money to them.
The scammers reassure clients that the amount of money they transfer will be given back. Only after transferring the fees as requested do people realize that they have lost money, because the loans never come.
According to Hieu, victims don't report the cases to the police because the amount of money they lose may be small, or because they don't want others to know about it.
Meanwhile, it is difficult to track down culprits because scammers always contact clients under fake names. Most of the tricked people cannot claim back the lost money.
Hieu has advised people to be cautious about any invitation for loans. If people have demand for capital, they should contact commercial banks and prestigious credit institutions. And if they accidentally become victims of swindling cases, they should report this to the police.
Trong Dat