Chinh to be Binh Duong's technical director

Becamex Binh Duong yesterday assigned Dang Tran Chinh their technical director.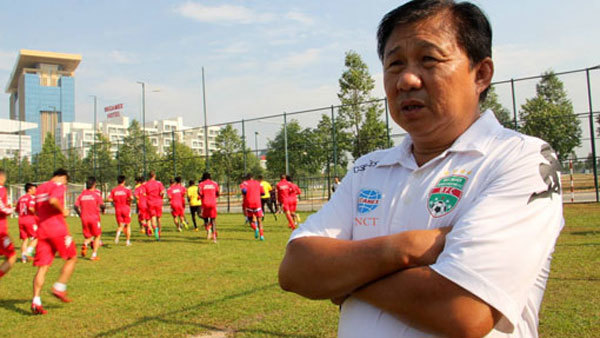 Dang Tran Chinh is appointed Becamex Binh Duong's technical director. — Photo baobinhduong.vn
Chinh will start working from May 11.
He currently takes part in the youth training work at the club.
At the new position, Chinh is expected to assist acting coach Nguyen Thanh Son to lift the team up in the V.League 1.
He still also maintains his work with the young players.
In the past Chinh twice took charge of Binh Duong as head coach in 2010 and 2012.
"We assigned Chinh to this position hoping that he would make use of his experience to shape up our team who will have typical and effective football, showing Binh Duong's unique playing style," said Le Hong Cuong, general director of Binh Duong Football Jointstock Company which manages the club.
In the next fixture, former champions Binh Duong will host Sai Gon FC on their home turf of Go Dau Stadium on May 10.
Binh Duong currently stand at No 10 with eight points in the V.League 1.
VNS