Co To Island – blue pearl in the Tonkin Gulf

The pristine island of Co To in the northern border province of Quang Ninh has emerged as a popular attraction, welcoming hundreds of thousands of visitors each year.
Alluring Co To island- a new draw in Quang Ninh province
Must-see attractions in Quang Ninh
Top four tourist hotspots near Hanoi for national holidays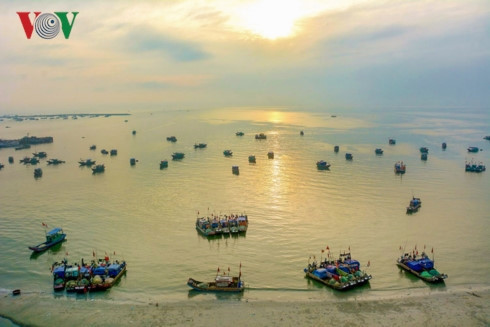 Located 80 km from the mainland at a specifically important position in national defense and security, Co To is one of Vietnam's 12 island districts and has more than 50 large and small islands.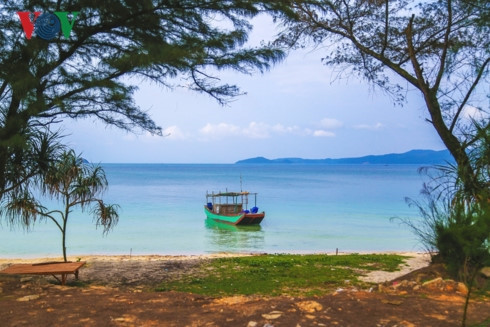 Co To Island attracts tourists with its pristine white sandy beaches, clear blue waters, and the peaceful life of islanders who live on offshore fishing.
 
Co To attracts 300,000 visitors every year including 4,500 foreigners, earning 22 million USD.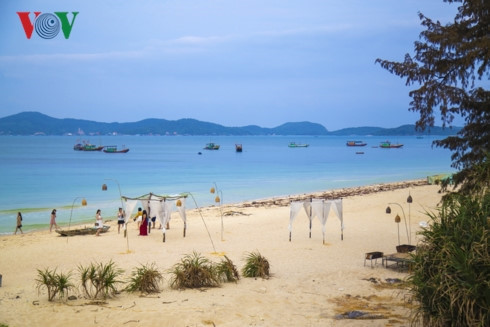 Co To's enchanting beaches like Hong Van, Van Chay, and the beach of love are bestowed with endless strips of silvery sand.
 
Apart from the beaches on Large Co To Island, Small Co To Island and Thanh Lan Island, Co To's two main islands, are also home to beautiful and pristine beaches blended with natural forests.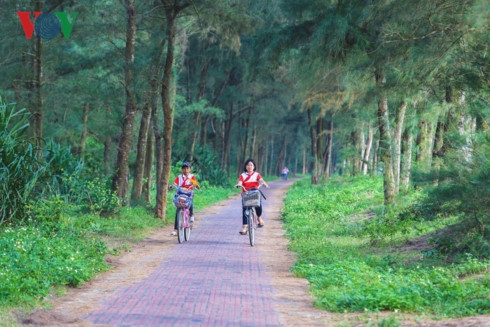 Love Road is a small path running between the two lines of pine trees along the coast. Visitors will find it hard to forget the peaceful feeling when cycling or walking on the road in a windy afternoon or at sunset.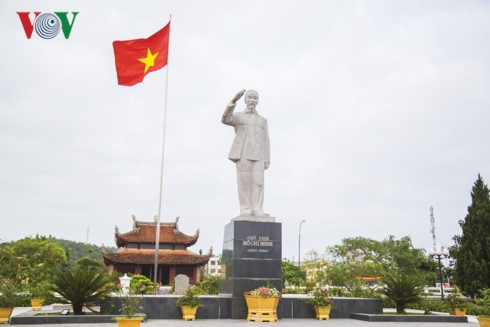 The Memorial House of President Ho Chi Minh is a special destination that no visitor should miss. President Ho visited Co To Island in 1961.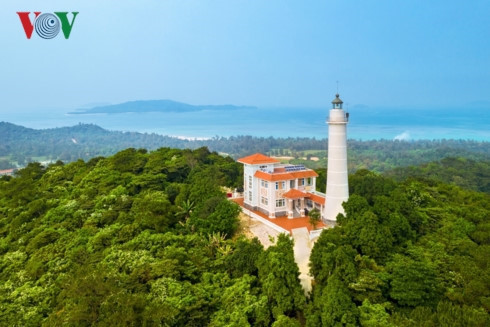 The Co To lighthouse is one of 30 "eyes of the sea" operating throughout the waters of Vietnam. At the height of more than 100m, visitors can comfortably take in a panoramic view of Co To Island, from the stunning seaside town, interspersed with green forests. (Photo: Thanh Chung)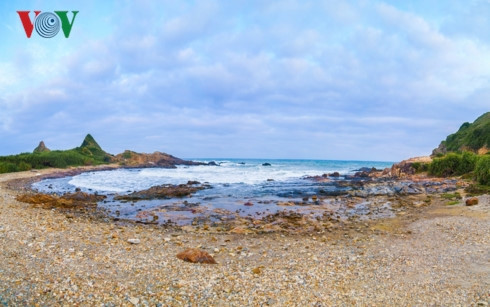 Those who love nature can cycle to explore the island or go to beaches.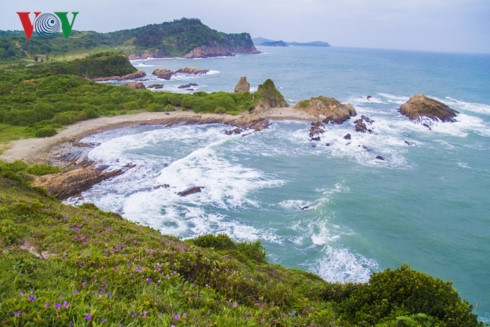 Mong Rong (dragon claw) or Cau Mi rocky shore is a popular destination for tourists. The rocky area covers an area of 40 hectares with a system of layers of sedimentary rocks eroded over tens of thousands of years.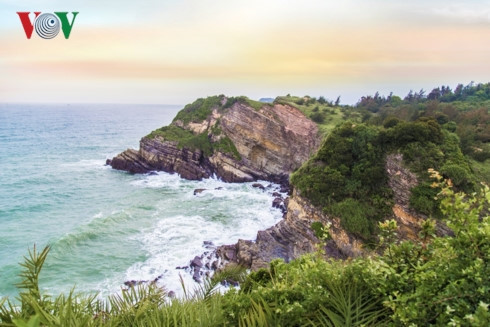 Stretching to the sea, the rocky area is the place for visitors to watch the most marvelous sunrise which renowned writer Nguyen Tuan described in his Co To chronicle.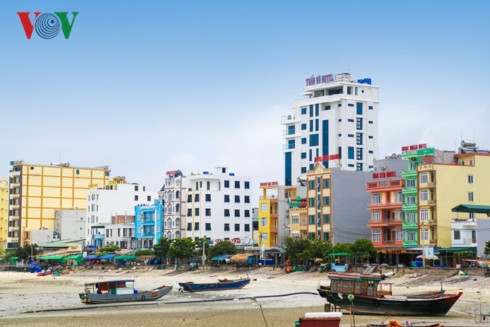 Co To has invested much in hotels and restaurants to meet increasing tourism demand.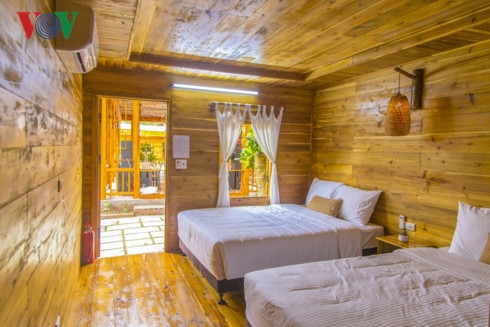 In addition to hotels of traditional style, in recent years bungalows have boomed and welcomed by holidaymakers because of its friendliness to nature.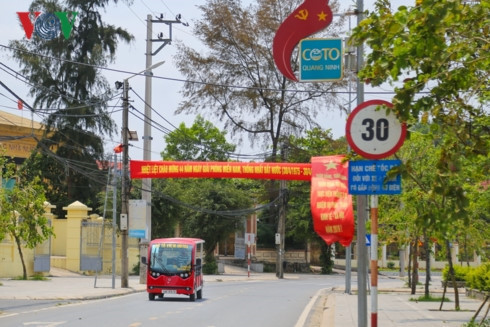 The island's infrastructure has improved much. The distance with the mainland has been shortened thanks to high-quality speed boats. The newly built expressway linking Hanoi, Ha Long and Van Don has helped increase the number of visitors to Co To.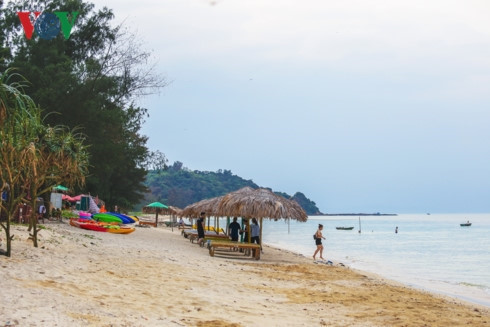 To welcome the 2019 summer, Co To organized a Culture, Sports, and Tourism Week from April 28 to May 4.
 
 VOV5