Collective wage talks key to aiding growth
Proposals are being looked at to change the timeframe of when wage rises are implemented on an annual basis.
International Labour Organization Vietnam director Chang-Hee Lee talked about how the voices of workers can be better heard to help create a driving force to expand the domestic market and promote economic growth.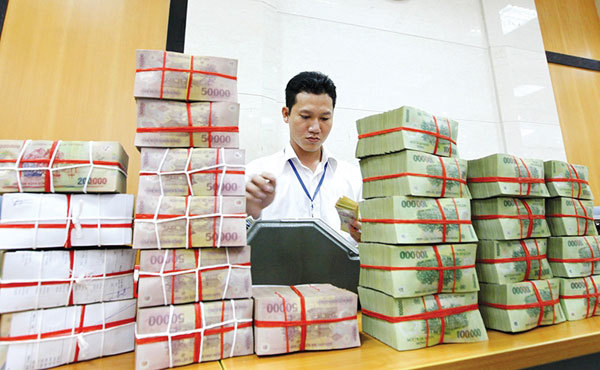 Collective wage talks key to aiding growth.
The Vietnam General Confederation of Labour (VGCL) has raised two proposals related to minimum wage for workers. What is the role of grassroots trade unions in the development of a national wage policy? 
Wage policy is an area where the trade union has carried out a good job in representing workers' interests in minimum wage fixing.
In 2013, the National Wage Council was established, based on the 2012 Labour Code. It brought really profound changes. Before 2013, minimum wages were fixed by the government alone without true engagement of the VGCL, the Vietnam Chamber of Commerce and Industry (VCCI), and other business voices.
Since them, minimum wages were fixed through consultation and sometimes, negotiation among three parties – the VGCL, the VCCI, the Ministry of Labour, Invalids and Social Affairs, and other business associations, representing the voices of workers and employers, respectively.
At National Wage Council meetings, the VGCL always insists that the government and other parties should aim to improve the livelihoods of workers and their families when fixing the minimum wage. They always advocate for workers' voice in the minimum wage fixing process.
What is the status of collective bargaining on wages at grassroots level? 
Regarding collective bargaining agreements, compared to 10 years ago, I do see improvements. There are more enterprises with collective bargaining agreements, and more collective agreements with provisions higher than minimum legal conditions. But one thing is missed out in most collective agreements – wages.
Resolution No.27-NQ/TW from the Party Central Committee on wage policies is an extremely important document which should guide industrial relations actors in deciding wages and other working conditions.
There are three important things in the resolution. First, it says that the state should not intervene in enterprise-level wage fixing process.
Second, it recognises the importance of minimum wage, but also recognises its limitation – that minimum wages can only protect the most vulnerable workers in the labour market. It cannot be used to determine the actual wages of every worker.
Third, the resolution encourages trade unions and employers to fix wages via collective bargaining.
The resolution sets clear guidance on how wages should be fixed, and this is fully aligned with the ILO's international labour standards. Unfortunately, this is not happening yet in most enterprises. Some fringe benefits such as lunch allowance or 13-month bonus may be included in the collective agreement, but not monthly wages or salaries. In all other countries, wages are the most important item for collective bargaining.
Wages which are a result of collective bargaining are important not only for better working and living conditions of workers and their families but also for the prosperity of society and the economy. When wages are bargained collectively, workers can gain better share of productivity gains of company due to enhanced bargaining power. It ensures more equitable distribution of economic gains between employers and workers.
Vietnam has ambitions of moving towards being a higher middle- income country from lower middle-income country. To reach this, Vietnam needs to rely not only on exports but also on domestic consumption to power economic development.
Domestic demand comes from domestic consumption from Vietnamese citizens, most of whom are workers. So higher purchasing power of workers is important, and it comes from higher wages.
VIR

In addition to recommending against an increase in wages this year, many experts and businesses have also opposed proposals to change the timing of regional minimum wage changes from January 1 to July 

The body that represents workers' rights in Vietnam is calling on the Government to increase minimum wage as the country's economy begins to show positive signs of recovery.