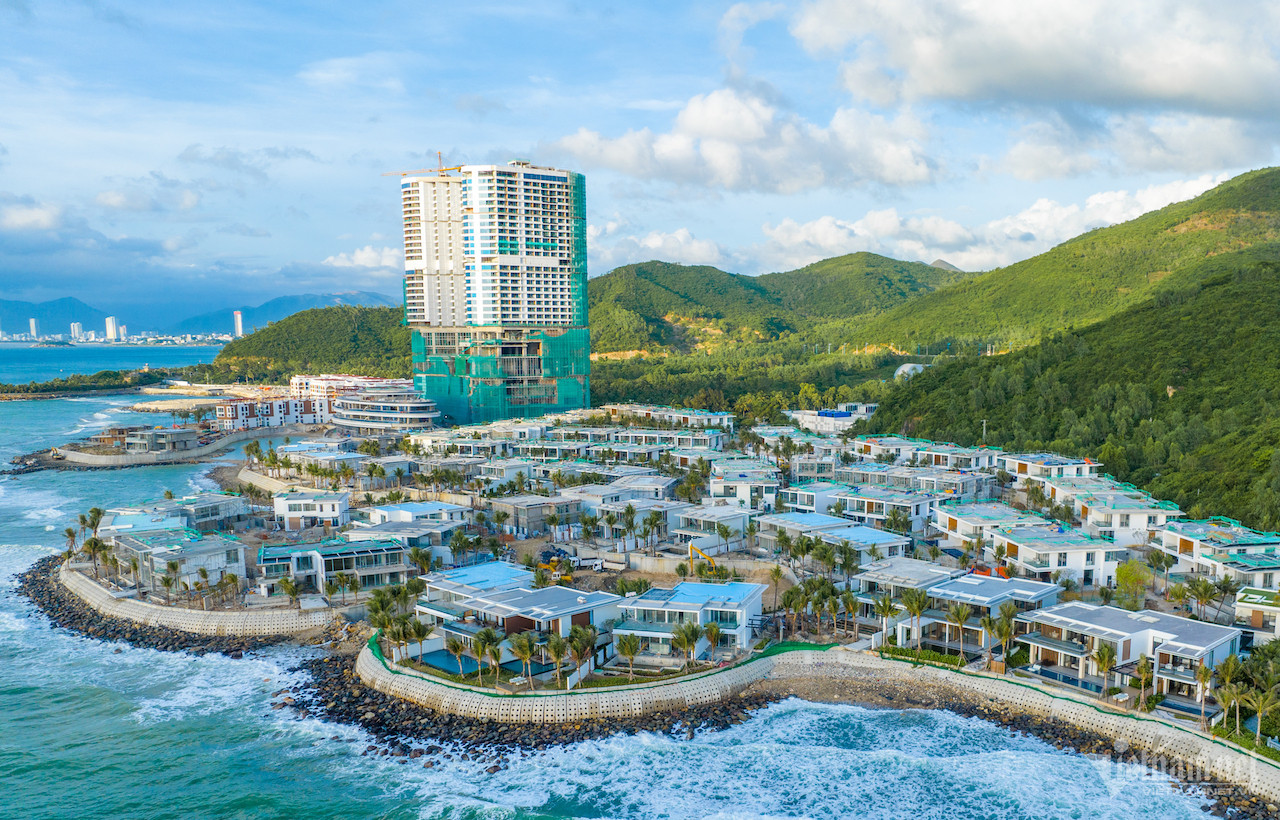 The promulgation of the government's Decree 10/2023 is good news for the resort real estate market. Under the decree, condotels, officetels, resort villas and other buildings for accommodations and tourism on commercial and service land will be granted land-use right certificates if they satisfy requirements.
The Ministry of Natural Resources and the Environment (MONRE) on May 15 sent a dispatch to provincial and municipal people's committees, asking to check and promulgate legal documents within their jurisdiction to organize the implementation of Decree 10/2023.
The ministry requested local authorities to accelerate the granting of red books to these types of property.
Do Tuan Anh, CEO of KDI Holdings, the developer of Vega City Nha Trang in Khanh Hoa province, said that the decree is an important step in creating a transparent legal framework for different types of property, especially condotels.
A condotel is a type of property that has great potential for development, but has faced difficulties in the past because of the lack of a legal framework.
"The decree stipulates the granting of ownership certificates to construction works used for purposes of tourism accommodation, thus strengthening buyers' confidence and legal safety," he said.
"I appreciate the government's efforts in completing the legal framework for these types of resort tourism real estate. This is good news for both investors and buyers," Anh said.
Dinh Trong Thinh, a respected economist, said it is good news because it will consolidate investors' confidence, especially since the real estate market has been nearly frozen.
Since legality was not clear enough, the real estate market was in difficulties and profits were not as high as committed by investors. This caused people to lose confidence in the resort real estate market.
However, Decree 10/2023 and MONRE's document will help investors feel more secure when returning to invest in this market segment.
Thinh said with MONRE's documents, the granting of red books will go faster. However, appropriate agencies will still need to give detailed guidance on procedures and subjects to speed up the process.
Analysts, while appreciating the promulgation of the decree, said it would show benefits in medium and long terms, because legal documents always need some time to be brought into life. In the immediate time, the condotel market segment won't be able to warm up at once.
An analyst, keeping cautious when commenting about the expected effects, said it's still early to say if the resort real estate market would recover after red books are granted. He said the market would need some more factors, including the economic recovery, to warm up.
Hong Khanh