Conference looks at protecting national, cultural and family values
Vietnamese human norms in the new era should develop in harmony with other values, preserving and promoting the core values of the nation, which envelop traditional culture and Vietnamese family, experts said at a conference in Hanoi.
The conference, "The Systems of National Values, Cultural Values, Family Values and Vietnamese Human Norms in the New Era", was held yesterday with more than 120 scientists, experts, cultural authorities, and UNESCO representatives to Vietnam participating.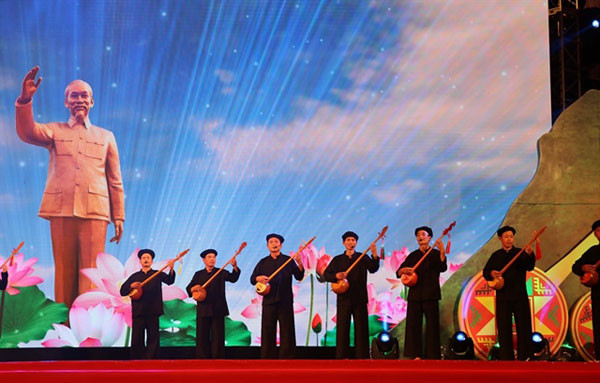 Dozens of speeches were given at the event, highlighting the major elements of national, cultural and family values, and the standards of Vietnamese people today.
The system of national values includes peace, unification, independence, wealthy people, strong country, democracy and equality.
The system of cultural values consists of the nation, democracy, humanities, and science; while the system of family values contains comfort, happiness, improvement, and civilization.
The system of human norms incorporates patriotism, solidarity, credence, kindness, honesty, responsibility, discipline, and creativity.
Poet Nguyen Quang Thieu, chairman of the Vietnam Writers' Association, said that the conference is very important because it defines Vietnamese cultural values as extremely difficult work.
"However, the implementation of those values in practical life is even more difficult," he said.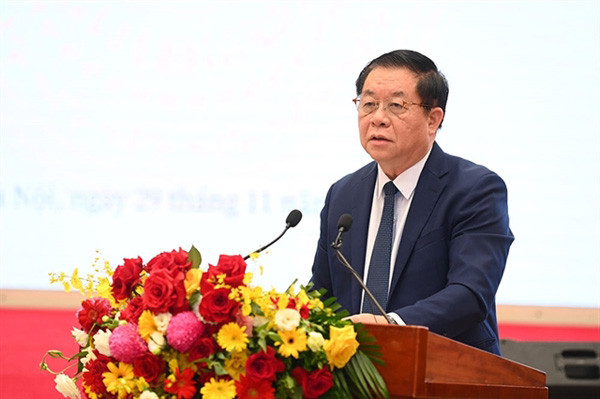 Currently, as globalisation increases, like many countries, many Vietnamese cultural values start fading. Therefore, the traditional cultural identity must match the nation's development and become the endless energy for the nation and a strong wall protecting Vietnamese values during an irresistible trend towards integration, said Thieu.
The poet also said that if a country loses its cultural identity, it will be "invaded" by other lifestyles and ideologies.
Minister of Culture, Sports and Tourism Nguyen Van Hung said that the conference is practical and useful to implement the 13th National Congress of the Vietnam Communist Party's resolution and other Party Central Committee resolutions on culture.
"Through the conference, our purpose is to help the entire populace understand thoroughly and deeply the national and cultural values," said the minister.
Commented on the importance of the conference, Bui Hoai Son, a permanent member of the National Assembly's Committee for Culture and Education, said that the national and family values, as well as Vietnamese human norms, are a basic value system through which the country's cultural development is orientated.
These values also play an important role in managing each individual's behaviour, preventing them from getting disoriented under the influence of modern society.
The Chairman of the Central Council for Theory and Criticism of Literature and Arts, Nguyen The Ky, said that the conference would cultivate and enhance the awareness and knowledge of the culture of every citizen, as well as responsibility for the country and people.
"This requires systematic and effective solutions to promote the role and contribution of artists to the development of literature and arts," he said.
Source: Vietnam News