Nicolas Audier, chairman of the European Chamber of Commerce in Vietnam, talked about the future trend of European investment in the local retail market via this channel.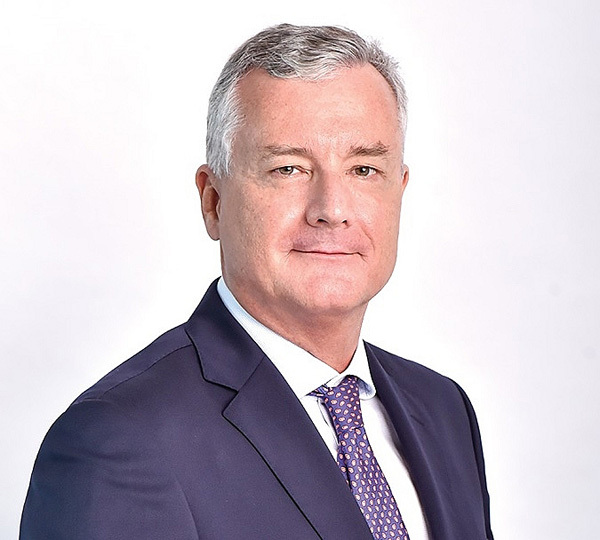 Nicolas Audier, chairman of the European Chamber of Commerce in Vietnam.
How will the required removal of the Economic Needs Test (ENT) spur on retail mergers and acquisitions (M&A) in Vietnam? 
The ENT in retail distribution has been a disincentive to foreign investors. It has acted as a barrier to international enterprises wishing to enter the market and inhibited their investment in Vietnam's retail sector. Therefore, the ENT has been prohibitive both to new M&A deals, as well as to foreign direct investment.
Now the EU-Vietnam Free Trade Agreement (EVFTA) has entered into force however, these ENTs will be eliminated within the next five years. This welcome change should spur new M&A deals, not least in the retail sector, which is becoming more and more attractive for international retail enterprises.
This will be a win-win for both local consumers and international companies: Vietnam's fast-growing middle class is creating an increasing demand for choice and competition in retail, and European enterprises are keen to meet this demand. 
Have you seen any recent moves in M&A investment among European investors in Vietnam's retail market?
M&As are one of the most effective methods for foreign companies to enter the Vietnamese market. These transactions offer the chance to tap-into local networks, business relationships, and supply chains without having to start from scratch. In recent times, we have seen some important M&A deals completed – including in the sectors that are covered in the EVFTA such as pharma, oil and gas, renewables, and communications.
For instance, in the first few months of 2020, French investors completed 78 M&A deals – an increase of 37 compared to 2019. Meanwhile, German investors completed a further 27 transactions, with Dutch investors contributing another 15. Now that the EVFTA has entered into force, we can anticipate positive growth in foreign investment in the retail sector, once the ENT has been phased out.
However, COVID-19 continues to act as an anchor on global markets, slowing international investment and M&A. Despite Vietnam's effective handling of the pandemic, the virus will impact on international trade for some time to come. 
What makes Vietnam's retail market attractive to European investors?
It has seen strong growth in recent times, recording average annual revenue growth of over 10 per cent between 2016 and 2019 alone. The sector now accounts for around 8 per cent of GDP, and makes Vietnam one of the most attractive retail markets for international investors. Indeed, Vietnam ranked second out of 50 economies for attractiveness of its M&A market in 2021, according to UK-based market research firm Euromonitor. This is down to a number of international and domestic factors including global trade tensions and the Vietnamese government's positive record of reform. Of course, the pandemic has interrupted this growth over the last few months. Retail footfall has decreased as people have followed social distancing measures. This has, no doubt, been one of the factors in Vietnam's success at controlling the virus. However, one of the side-effects of this has been growth in the e-commerce sector. Now, people are more aware of the advantages and convenience of online ordering, fast deliveries, and cashless payment.
This opens up new prospects for foreign investors in a potential growth market, since this aligns with Vietnam's high penetration of smartphones and its tech-literate people.
From a regulatory perspective, the Law on Investment and the Law on Enterprises are both welcome steps forward in Vietnam's legal framework and will have a positive impact on M&A transactions. Their implementing legislation has also further helped to streamline administrative procedures. Despite this undoubted progress, there still remains room for improvement.
The scope of M&A approvals, for instance, have been narrowed. However, the process remains too time-consuming and bureaucratic and this could be abolished in order to speed up investment in the future. Meanwhile, discretionary decision making could also be reduced, and tax clearance procedures could be streamlined and clarified. 
What are some advantages European buyers will enjoy thanks to the EVFTA coming into force?
Despite the increase in investment from the EU to Vietnam over the last few decades, European investment remains modest when compared with that of Japan, South Korea, and the United States. However, the EVFTA will see this grow further and faster as EU investors look to take advantage of their preferential access to the Vietnamese market and the elimination of the ENT.
In the longer-term, the EU-Vietnam Investment Protection Agreement will accelerate this trend. Unlike the EVFTA, which could be ratified at the EU level, this agreement needs additional approval in each national parliament as investment remains a competence of member states. Once this enters into force, however, it will give EU investors greater confidence and EU investment greater protection in the Vietnamese market.  VIR
Thanh Van

Experts believe that EVFTA will be an opportunity for Vietnam to speed up digital transformation, but say Vietnam needs to change its mindset.

While many seafood products have seen minus growth because of Covid-19, Vietnam's tuna has been selling well in the world market.