VietNamNet Bridge – The Vietnam Football Federation (VFF) has summoned top striker Cong Vinh, who is now in Japan, for the upcoming match in the Asian Cup qualifiers.
Cong Vinh scores for Consadole Sapporo
Cong Vinh wins Best Southeast Asia Player poll again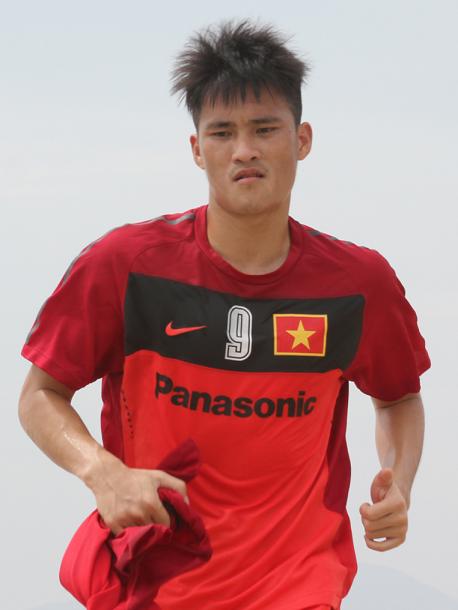 Striker Le Cong Vinh.
The Japanese FC Consadole Sapporo has allowed Cong Vinh to play for the Vietnam national team on four days, from October 13 through 16.
The national squad will group up in Hanoi from September 26 to prepare for the game against Uzbekistan in the 2015 Asian Cup qualifiers. Striker Le Cong Vinh will not join the team's training camp because he will be busy playing with the Japanese FC in the J-League 2.
A VFF official said: "Vinh's performance in Japan has been followed by VFF's experts. Vinh is an experienced and excellent player so he does not need to be present from the beginning of the training camp."
Cong Vinh will not attend the match against Qatar on October 10. He will not return to Hanoi but will fly directly from Japan to Uzbekistan on October 13. He will have two days to prepare for the game against the host team on October 15. After the game, Vinh will return to Japan.
The players summoned for the game They are mostly familiar faces such as Tan Tai, Thanh Luong, Quoc Anh, Trong Hoang, Quang Thanh, Gia Tu, Van Phong besides some outstanding players of the U23 team.
Nam Nguyen