VietNamNet Bridge – On the day Cong Vinh left Vietnam to Japan, he received good news: ranking first in the poll of the best players in Southeast Asia of Goal.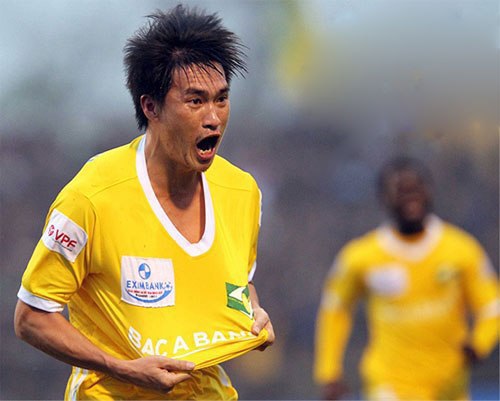 This poll was conducted online and officially ended at 0h00 on August 5. Cong Vinh received 68.6 percent of the votes, above Khim Borey (Cambodia, 29.3 percent) and Shahril Ishak (Singapore, 1.2 percent).
At the beginning of the poll, two Thai players - Theeraton Bumnathan Thailand and Teerasil Dangda took the lead and Cong Vinh stood third. After information about the poll appeared on social networks and some local newspapers, the votes for Cong Vinh increased dramatically. Sometimes he had over 90% of the total votes.
Only a short time Cong Vinh ranked second after Lao striker Visay Phapouvanin, the organizers found out that the vote for this player was caused by hackers so the result was annulled. After that Cong Vinh was the number one. This year Goal held the first online poll of the best player in Southeast Asia.
Since 2008, Goal elected the world's best player and this poll has gradually attracted the attention of the fans. This year, Messi ranked first and this is the third time the Argentine striker headed in this poll.
Doan Du