Consulting and supervision costs at Cat Linh-Hadong metro line soars by $7.8 million
Delayed progress has increased costs at Cat Linh-Hadong metro line, according to the Ministry of Transport's report.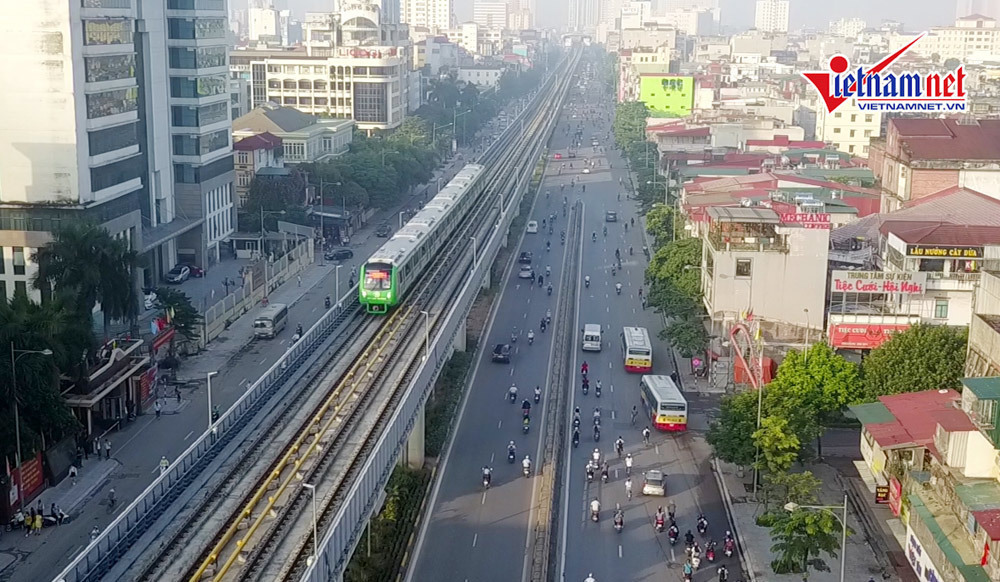 Cat Linh-Hadong metro line.
In a document sent to the Ministry of Finance in early September, the Ministry of Transport (MoT) said that because the engineering, procurement, and construction (EPC) contract of the Cat Linh-Hadong metro line project could not be completed on schedule, the construction time had to be extended, which increased the cost of the supervision and consulting contract by about $7.8 million.
However, this cannot be covered from reciprocal capital from Vietnam, while the additional loan agreement of China is about $26.4 million. Therefore, in April, the MoT requested Export-Import Bank of China (China Eximbank) to consider and approve financing the increased cost of the supervision and consultancy contract from the additional loan agreement.
However, at the end of August, China Eximbank refused including the additional costs in the loan.
Funded by Chinese official development aid (ODA), the total initial investment was VND8.77 trillion ($381.3 million), which was then adjusted to VND18 trillion ($782.6 million), including VND13.867 trillion ($602.9 million) from Chinese ODA and VND4.134 trillion ($179.74 million) of reciprocal capital from Vietnam. The EPC general contractor is China Railway Sixth Group Co., Ltd. and the construction supervision consultant is Beijing National Railway Research & Design Institute.
Running from Cat Linh in Ba Dinh district to Hadong district, the project has an elevated line of more than 13km with 12 stations and 13 trains. Travelling at a designed speed of 80 km/h, each train will have four carriages capable of carrying over 900 passengers.
The trial run was completed in December 2020 with more than 70,000km covered through thousands of trips, enabling the system to operate commercially.
On April 29, the French consultant issued a system safety certificate for the Cat Linh-Hadong metro line. Immediately after that, the MoT supplemented the dossier and sent a report to the state inspection council. So far, the State Inspection Council has yet to make a final decision, so the metro line cannot be put into commercial use.
Source: VIR