Couple earns billions of VND from salangane nest business
Luyen and her husband spent VND1.2 billion to buy a 80 square meter house for salangane, which brings annual turnover of billions of dong.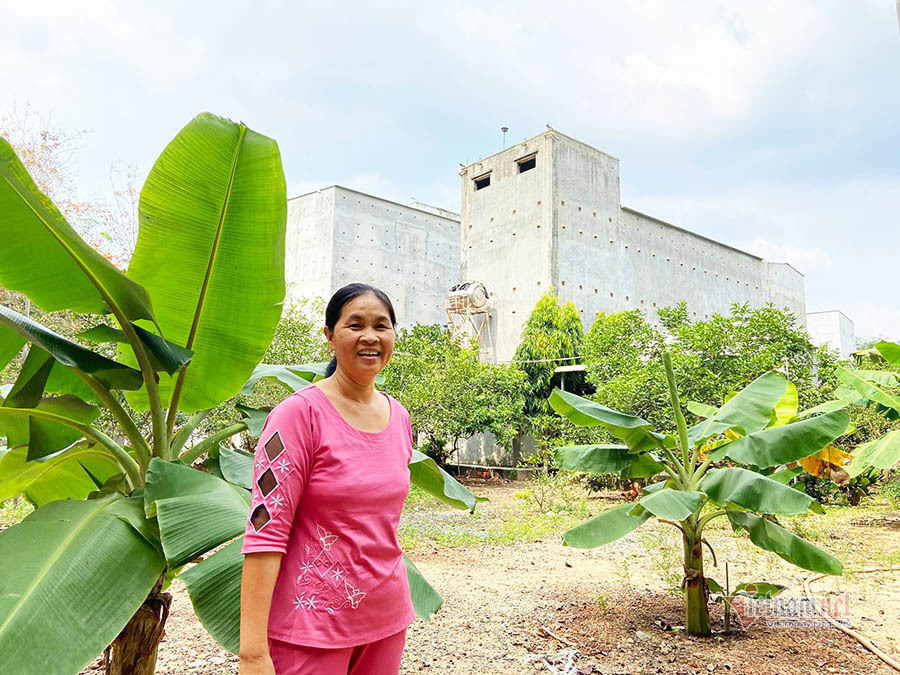 Luyen and her houses for salanganes
Nguyen Thi Luyen, born in 1969, is well known in Dau Tieng district in Binh Duong province.
According to the deputy chair of Minh Tan commune, Nguyen Thi Thin, Luyen is one of three households in their commune that have succeeded in developing homes for salanganes.
At noon, after taking her daughter to school, Luyen stops at three houses for salanaganes located in the rubber fields, 500 meters from her house. Of the three houses, only one can produce a profit. The other two houses have just been built, so they still cannot attract many birds.
"At the time when we built the first home for salanaganes, there were very few houses of this kind, so the house was chosen by many birds. But as too many houses have arisen, it is difficult to attract salanganes. My other two houses can lure a few young burds," she said.
"Old birds only stay in familiar places. They don't want to move to other places," she said.
Luyen and her husband are from the northern province of Vinh Phuc. In 1991, when arriving in Binh Duong, they bought two land plots and set up a tent to live.
"My husband stayed at home, took care of children, reclaimed land for growing cashews, raising fowl and did field work. I was a factory worker. It was a hard time," she recalled.
Later, in addition to the field work, they also sokd goods at markets and planted rubber, but the outcome was unsatisfactory.
In 2010, Luyen heard that a household in her commune could make high profit from salanganes and she decided to try the business model.
As Luyen and her husband did not have knowlege about salangane raising, they visited Lam Dong and Binh Phuoc to learn about this. But they did not dare make an investment in salangage houses.
Only when meeting a household in Dau Tieng district which had nine salangane houses did Luyen decide to develop salangane houses.
"They promised that they would build houses, share experience with us and only receive money from us if the houses lured salanganes," she recalled.
One year later, Luyen and her husband harvested the first salanganes' nests.
At first, they had only several hundreds of grams of salanganes' nests each time. Later, they harvested several kilograms. And now they sometimes can get 20-40 kilograms.
Quyen, her husband, now specializes in building salangane houses for other households in the commune as he knows what kind of wood to use, where to build houses to have the best wind, and how to install a sound system. 
Tu Anh
The Vietnamese government holds high hope for a green and safe agricultural sector that could be a driving force for growth just like the manufacturing and processing sector.

When starting a business, having the bravery to take risks isn't quite enough, according to a successful shrimp farmer in the south-central province of Khanh Hoa who earns VND15-16 billion (US$650,000- 700,000) a year.