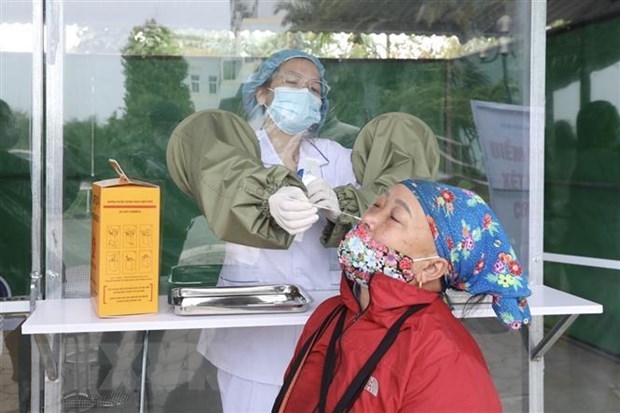 Hanoi posted the highest number of infections with 1,405, followed by Ca Mau with 1,345 and Ho Chi Minh City with 1,014.
Vietnam has so far documented 1,540,478 coronavirus infections.
From 5:30pm December 18 to 5:30 December 19, the country recorded 215 deaths from the disease. The death toll now hits 29,566.
An additional 10,799 patients were given the all-clear, lifting the total number of recoveries to 1,107,962.

There are 7,587 patients in serious conditions, with 860 needing invasive ventilation and 21 on ECMO treatment.
According to the Ministry of Health's report, more than 138.77 million doses of COVID-19 vaccines had been administered nationwide by the end of December 18, with 61.89 million people already fully vaccinated, and 1.18 million receiving booster shots.
Source: VNA

The Ministry of Health (MOH) has asked grassroots healthcare units to care for Covid patients at home. One medical worker will be in charge of 30-50 patients or more.