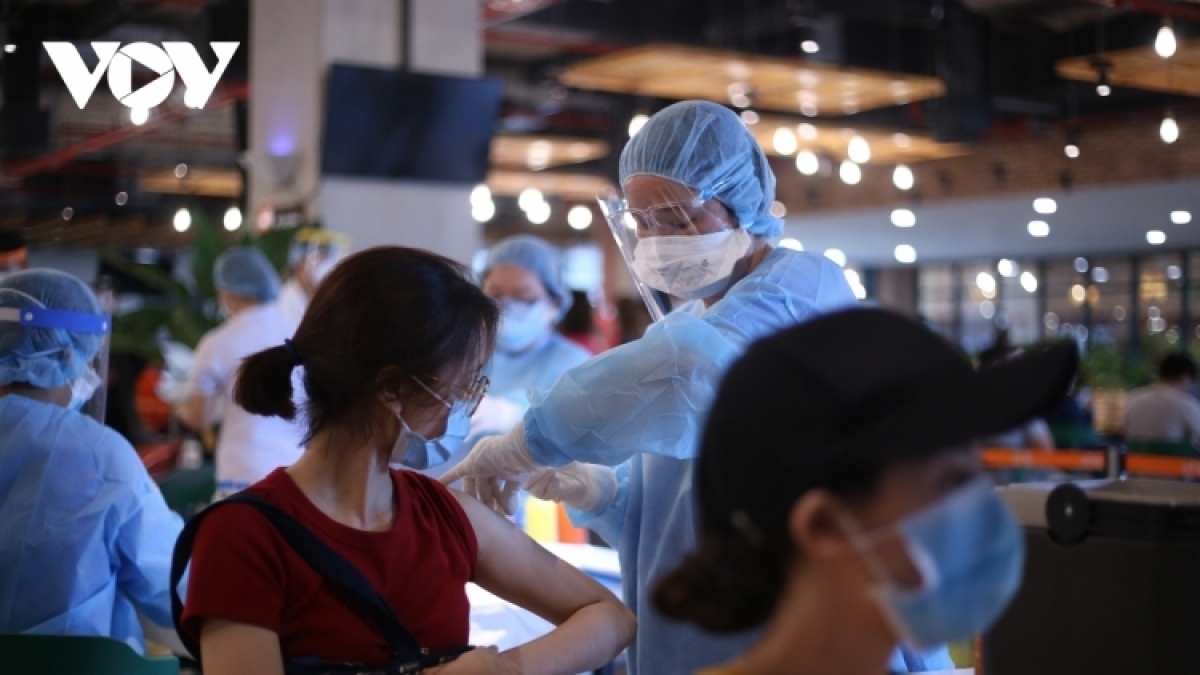 Of the new infections, 9,275 cases were detected in the community through test screening or random testing, 28 tested positive upon returning to Vietnam from overseas, and the rest were documented in quarantine or lockdown areas.
Ho Chi Minh City led all cities and provinces in infection number, registering 8,499. This is the first time the largest coronavirus hotspot in Vietnam has registered a record high figure since the resurgence of the virus in April.
It was followed by Binh Duong with 3,676 new cases, Dong Nai 986, Long An 564, Tay Ninh 267, Tien Giang 154, and Kien Giang 154, all in the south.
Da Nang and Khanh Hoa topped central localities, logging 81 and 61 cases, respectively.
In the northern region, Hanoi capital confirmed 58 cases, followed by Bac Ninh and Bac Giang with one case each. The capital city has decided to extend social distancing for another two week until September 21 in a number of selected districts as the outbreak remains complicated.
Data from the MoH show that the past 24 hours saw daily caseload rise by 1,708 cases compared to the previous day, mainly in HCM City, Tay Ninh and Dong Nai. Experts attributed the surge in infection numbers to extensive testing getting underway in localities that are implementing social distancing measures.
As of 06.00pm on September 3, Vietnam has recorded 501,649 coronavirus cases since the start of the outbreak in January 2020, ranking 53 out of 222 counties and territories worldwide.
It has registered 497,391 locally acquired infections following the resurgence of the virus four months ago. Of the total, 267,894 patients have been discharged from hospital after making a full recovery from the disease.
The MoH has also confirmed 338 COVID-19 deaths during the past 24 hours, with HCM City and Binh Duong reporting 250 and 44 fatalities respectively.
The September 3 figure has raised the total number of COVID-19 fatalities in Vietnam to 12,476, making up 2.5% of the total number of infections and 0.4% higher than the average death rate globally.
Source: VOV

Vietnam sees 13,197 COVID-19 cases, including 11 imported ones, in the past 24 hours to 5pm on September 2, according to the Ministry of Health.