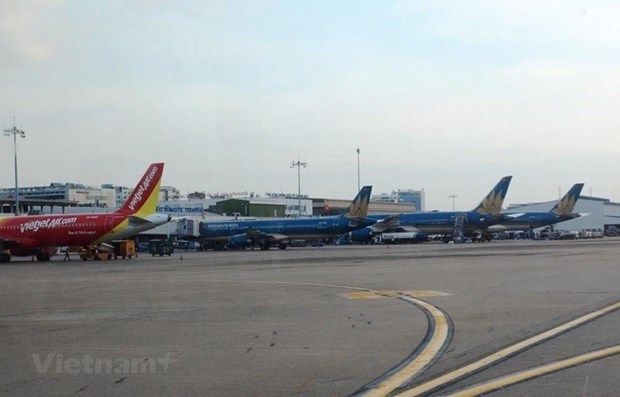 The CAAV has imposed no ban on flights to the Republic of Korea and Japan during the coronavirus disease outbreak. 
The announcement came after some websites circulated information on stopping licensed flights between Vietnam and the RoK and Japan.
Thang said the information is a complete fabrication, and the CAAV has worked with the police force to investigate the source of the fake news.
The national flag carrier Vietnam Airlines also affirmed that flights to the two East Asian countries have been operated normally in accordance with schedule allowed by the aviation authority.
If any schedule adjustment is made, the airline will fully inform the passengers via its website or other official channels, the airline said.
For further information, customers should visit the airline's website www.vietnamairlines.com, Facebook fanpage www.facebook.com/VietnamAirlines, and contact ticket offices or customer service at 1900 1100.
Carrying out the Prime Minister's Directive No.06/CT-TTg dated January 31 on intensifying preventive measures in the face of the COVID-19 outbreak, the CAAV announced a temporary halt to all flights to and from China from 13:00 on February 1 (local time)./.

Accommodation service providers have been asked to continue to serve foreign tourists who are unable to return to their countries due to the Vietnamese civil aviation authority's ban on flights between Vietnam and China.

The Vietnam Tourism Association (VTA) debuted a tourism demand stimulus alliance on February 21 in an effort to help shore up Vietnam's tourism industry, which has been strongly affected by COVID-19 outbreak.