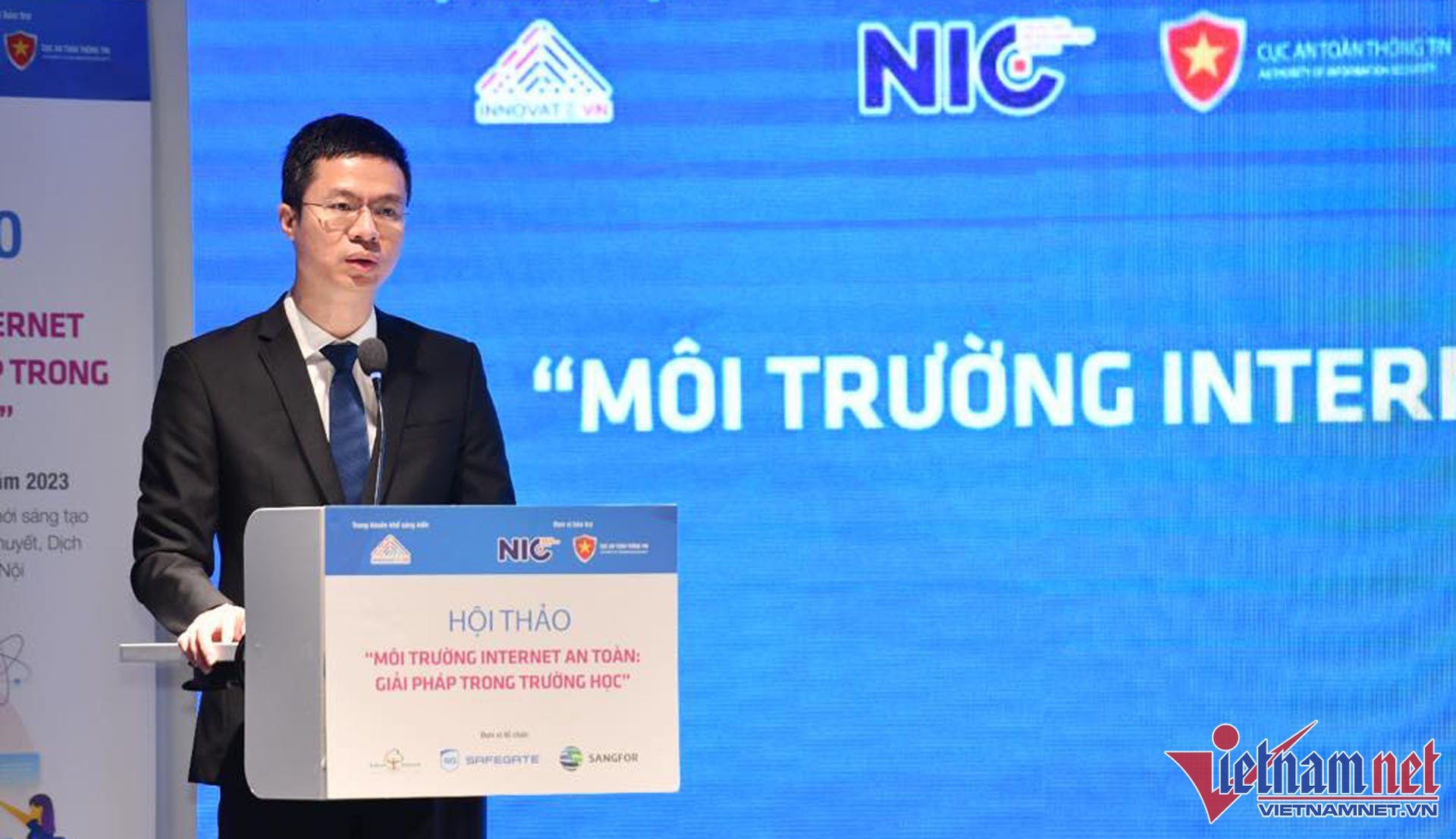 Vo Xuan Hoai, deputy director of the National Innovation Center (NIC), children, said people consider the internet an indispensable part of their life, but they are also vulnerable because of the negative impact in the virtual environment. Protecting children and controlling the use of the internet at schools and families is an important societal concern.
Deputy head of the Authority for Information Security (AIS) Tran Dang Khoa stressed that the rapid development of technology is associated with risks, especially for children, who don't have sufficient awareness and skills to protect themselves in the internet environment.
Vietnam has 24.7 million children, who account for 25 percent of the population. Of the number, two-thirds can access internet connection devices. A report found that 82 percent of Vietnamese children aged 12-13 use the internet. The figure is 93 percent for 14-15 year-old children.
Popular online activities include learning, entertainment and connections with friends and relatives. Around 49 percent of children use the internet to play games at least once a week.
Many children use mobile devices very early. A survey by Google in 2022 showed that the average age of Vietnamese children who use mobile phones is 9. This means that Vietnamese children lack exchanges about cybersecurity for four years.
A survey by the Management and Sustainable Development Institute on Vietnamese children's experience on the internet found that 40 percent don't feel secure when using the internet, and 70 percent have unwanted experience such as personal information disclosure, harassing texts and cyberbullying.
The 'Protecting and supporting children to interact healthily and creatively in the internet environment in 2021-2025' program approved by the PM in 2021 aims at protecting children, the development of products and apps that help them access and exploit online resources in an active, effective and safe way.
Regarding the technological solutions to protect children, Dinh Nhu Hoa of AIS named three major technologies: protection technologies on operating systems, browsers, applications; child protection devices and applications on terminals; the applications that support reflections and checking.
Van Anh