Credit institutes must raise charter capital, forex exchange services tightened

The Government has announced new regulations regarding the charter capital required by credit institutions.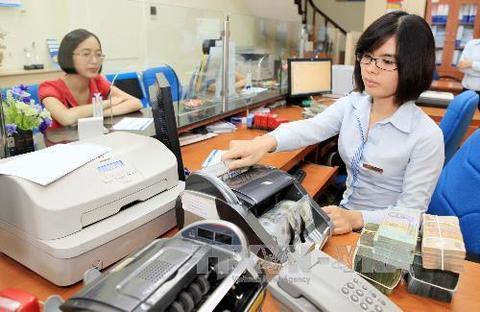 A bank employee counting dollar bills at a bank in Ha Noi.
According to Decision 86/2019/ND-CP, commercial banks will need VND3 trillion (US$129 million) in charter capital, policy banks VND5 trillion ($215 million), foreign bank branches $15 million, financial leasing companies VND150 billion and small credit institutes VND5 billion.
While charter capital required for larger credit institutes remains unchanged, local credit institutes will require significantly less: VND500 million for ward-level and VND1 billion for inter-ward level institutes.
Credit institutes, except for those which have already been licensed, must meet the required charter capital before January 15 next year.
Forex exchange tightened
In another development, individuals may face fines ranging from VND10-20 million for trading foreign currency at unauthorised institutes for amounts greater than $1,000 and less than $10,000 (or any other foreign currencies of the equivalent value). For amounts greater than $10,000 but less than $100,000, individuals face fines of VND20-30 million, and VND80-100 million for amounts greater than $100,000.
In addition, forex exchange businesses could pay VND30-50 million in fines for failing to adhere to forex exchange regulations, or for transporting foreign currencies illegally in and out of the country.
Unauthorised forex businesses face up to VND250 million in fines. Businesses that fail to renew their licences but still provide forex services and businesses who offer customers forex services without a licence would face the same fine.
The decision was issued to fix current regulations that said individuals who used unauthorised forex services for a small amount of money could face a disproportionately larger fine. Selling small amounts of foreign currencies is common for Vietnamese people, who received them as gifts from relatives living aboard. Streets with jewellery shops which offer exchange services can be found in most cities and towns across the country.
A sensational case last year brought the issue to public attention when a man in Can Tho City was fined VND90 million for trying to sell $100 to a jewellery shop. The fine was later scrapped by authorities.
Under the newly-issued Decision 88, unauthorised forex trading with a value of less than $1,000 only warrants a warning. The decision will take effect on December 31 this year. — VNS