Cross-border developments advance logistics

Vietnamese logistics is taking flight with new movements among international investors. 
Nguyen Tuong, deputy secretary general of the Vietnam Logistics Business Association, details the future trends via the EU-Vietnam Free Trade Agreem.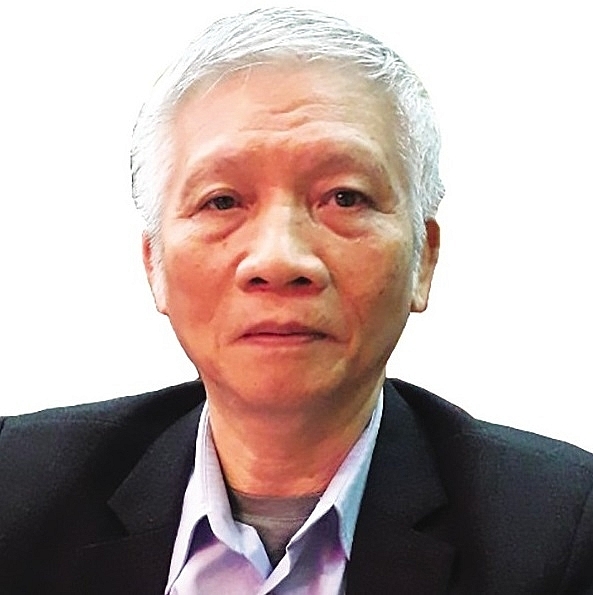 Nguyen Tuong, deputy secretary general of the Vietnam Logistics Business Association
With annual growth of 12-14 per cent, the logistics industry boasts huge potential for growth. In addition to traditional logistics services provided by Vietnamese firms and multinational corporations to meet demands of goods flows, areas such as warehouse and distribution, the cold chain, and e-logistics have emerged as attractive channels for foreign businesses, and targets of those interested in mergers and acquisitions (M&A).
These are the segments that Vietnamese logistics firms have few advantages and are yet to pay due attention to.
M&A is the favoured approach among Asian investors, especially those from Japan and South Korea. In the recent past, the majority of M&A deals in the Vietnamese logistics sector mainly involved businesses from Japan and South Korea.
This momentum continues today, with two cases involving Japanese firms so far this year. They include one in which a Japanese company acquired a 10.1 per cent, and the other with a 30.3 per cent acquisition.
Recently, a number of South Korean and Japanese firms have been studying the possibilities of entering the Vietnamese logistics market by acquiring a stake in a local partner to develop cross-border transport services in the central region.
There is growing overseas demand for imports of fruits and frozen food from Vietnam. The country's cold supply chain remains weak, thus they eye to expand these services across Vietnam, especially in the Mekong Delta and in the south in general.
M&A is forecast to remain a popular trend in the months to come. Domestic logistics firms want to co-operate with foreign partners to enlarge operations while they in turn aim for co-operation in order to cut costs.
The trend is attributed to the rapid growth of Vietnam's export-oriented manufacturing sector and strong inflow in international investment, as well as recent improvements in the legal framework.
In the case of Vietnam, the government has found the means to promote logistics services, and logistics infrastructure has been given priority to develop.
Deep sea ports such as Cai Mep-Thi Vai in the south and Lach Huyen in the north now can accept vessels of over 100,000 deadweight tonnage for trans-world shipments, besides the other seaports which provide shipping services between the country and ASEAN member states.
Vietnam's shipping services play an important role in developing trade between the country and the ASEAN as more than 90 per cent of her exports and imports are transported by sea.
Currently, many air services connecting with the region offer favourable movements of passengers and air cargo.
The inland waterways, particularly in the Mekong Delta, are encouraged for development to serve import and export in the area, noticeably in maritime and agricultural products. Investments in cold chain storage are also most welcome.
In terms of market assess, the government promulgated Decree No.163/2017/ND-CP in 2017 regulating the operations of open logistics services in Vietnam, enabling foreign logistics providers to participate in the development of the market at different levels in the form of commercial presence such as representative offices, business co-operation contracts, joint ventures, establishment of an enterprise or capital contribution, or purchase of shares in an enterprise, of which the foreign capital contribution ratio is not more than 49, 50, or 51 per cent or not limited depending on the type of logistics service.
In a move to create more favourable legal conditions for the development of the logistics industry, the Vietnamese government has also issued new regulations on e-commerce in line with market trends.
They include Decree No.08/2018/ND-CP issued in 2018 on amendments and removal of some regulations on e-commerce in 2013's Decree No.52/2013/ND-CP on e-commerce.
The government is also completing other relevant legal documents, including development of a master plan on management of e-commerce activities related to exports and imports, and a decree governing management of cross-border e-commerce in customs activities.
These legal documents are expected to be issued before the end of the year, creating positive impacts on logistics service providers in the digital age in the months to come.
Vietnam has geopolitical advantages, located on the world's most important maritime route, which accounts for about 85 per cent of East-West freight movements, and connecting mainland China with ASEAN countries.
Imports and exports of Vietnam are mainly transported by sea, and the country has a network of roads, airways, and railways linking countries in the Greater Mekong Subregion, the ASEAN, and towards Europe.
According to the Import-Export Agency of the Ministry of Industry and Trade, by October last year, Vietnam had signed or is negotiating 16 new free trade agreements (FTAs).
Of the 16, there are two vital agreements namely the Comprehensive and Progressive Agreement for Trans-Pacific Partnership and the EU-Vietnam FTA (EVFTA), with maximum tariff reductions that will strongly promote import, export, production, and investment, thereby creating a premise both in terms of goods and transport infrastructure, and rapid development of the logistics service industry.
If the EVFTA takes effect in 2020, the growth rate of Vietnamese exports to the EU will climb 20 per cent by 2020, 42.75 per cent by 2025, and 44.37 per cent by 2030, lending a boost to GDP, and in this trend the demands for logistics service will significantly rise.
For international markets, approximately 75 per cent of logistics enterprises are providing services to customers in Southeast Asia and China.
The Japanese market accounts for 69.2 per cent, while the rate of enterprises serving customers with exports to South Korea and Europe reached 56.4 and 51.9 per cent, respectively.
The US market accounts for 50.4 per cent, while the African markets take 20.3 per cent and a number of others make up less than 5 per cent.
The EU ranks fifth among export markets under the services of logistics service providers in Vietnam.
In the opposite direction, 81.5 per cent of enterprises currently provide logistics services for goods imported from China, with Southeast Asia at 73.1 per cent, South Korea 71.5 per cent, Japan at 70 per cent, and Europe and the US both fluctuate around 50 per cent. VIR

The Internet boom, a young labor force and the strong development of e-commerce all help Vietnamese businesses access foreign markets, especially now that many next-generation FTAs have been signed.

As online commerce has boomed, agencies fear that it will be difficult to prevent banned goods, goods restricted for import and export, and origin fraud.

The collection of tax from cross-border services, or services provided by foreign firms via internet to users in Vietnam, is included in the amended Tax Management Tax, expected to take effect in early 2020.
ent, and presence of other Asian nations in the country.