VietNamNet Bridge – The Civil Aviation Authority of Vietnam (CAAV) has urged airlines to reconsider their airfare policies amid a sharp fall in crude oil prices.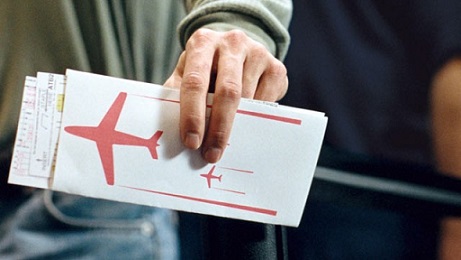 While the International Air Transportation Association (IATA) forecasts a 5 percent decrease in airfare worldwide in 2015 as a result of oil price cuts, Vietnamese air carriers have not commented on future fares.
Nguoi lao dong quoted sources from CAAV as saying that the agency is considering slashing the ceiling air ticket price for domestic routes.
In December 2011, the agency raised the ceiling airfare when the crude oil price rose to $125 per barrel.
As the oil price has plunged to $66 per barrel, a 5-year low, it is the right time to reconsider the airfare policy.
Analysts noted that fuel costs account for approximately 39.5 percent of the airline's total costs. As such, the airline's total costs would drop by 17 percent following the petrol price decline.
CAAV this week is sending a dispatch to air carriers, asking about air fuel prices and production costs.
Luu Thanh Binh, CAAV's deputy head, noted that the air fuel price has not decreased as sharply as crude oil. While the latter price has dropped to below $70 per barrel, Jet A1 petrol price still hovers around $80 per barrel.
Binh also noted that best-sellers are low-price air tickets, and air carriers find it difficult to sell tickets at the ceiling level, because the market is very competitive.
Regarding airfare management policy, Nguyen Anh Tuan, head of the Price Control Agency, an arm of the Ministry of Finance (MOF), said MOF would only consider lowering the ceiling airfare if it receives a proposal from the Ministry of Transport.
A senior executive of Jetstar Pacific (JPA), a budget airline, said the expenses for fuel account for 42 percent of total costs, and therefore, the oil price drop presents a golden opportunity for the air carrier to cut production costs.
JPA now offers 12-level air tickets; however, only one percent of the most expensive tickets, which have prices near the ceiling level, are sold on average.
In 2014, the average airfare set by JPA decreased by 10 percent in comparison with 2013. The decrease has been 20 percent in the last months of 2014.
The representatives from the national flag air carrier Vietnam Airlines (VNA) and Vietjet Air (VJA) both have confirmed they have not thought of lowering the ceiling airfare.
The representative of VNA said air carriers have to consider market demand to set airfare policies. As the market is very competitive, air carriers do not sell tickets at prices equal to the ceiling level.
In the latest news, the price of Jet A1 has dropped to around 90.60 USD per barrel.
Ngoc Ha