Tu San Abyss is located at the foot of Ma Pi Leng (Ha Giang province) - one of the most imposing, dangerous and steep passes in Vietnam. Here, the Nho Que river winds along the mountains with emerald green water all year round. The river originates from Yunnan (China) and flows into Vietnam at the northernmost point of Lung Cu commune, Dong Van district, Ha Giang province.
With cliff height of 800m, 1.7km long and nearly 1km deep, Tu San abys alley is known as the deepest canyon in Southeast Asia, a unique wonder of Dong Van rocky plateau. 
In 2009, the Ministry of Culture, Sports and Tourism classified this site as a national heritage site, and the Nho Que River was honored as one of the unique tectonic valleys of Vietnam.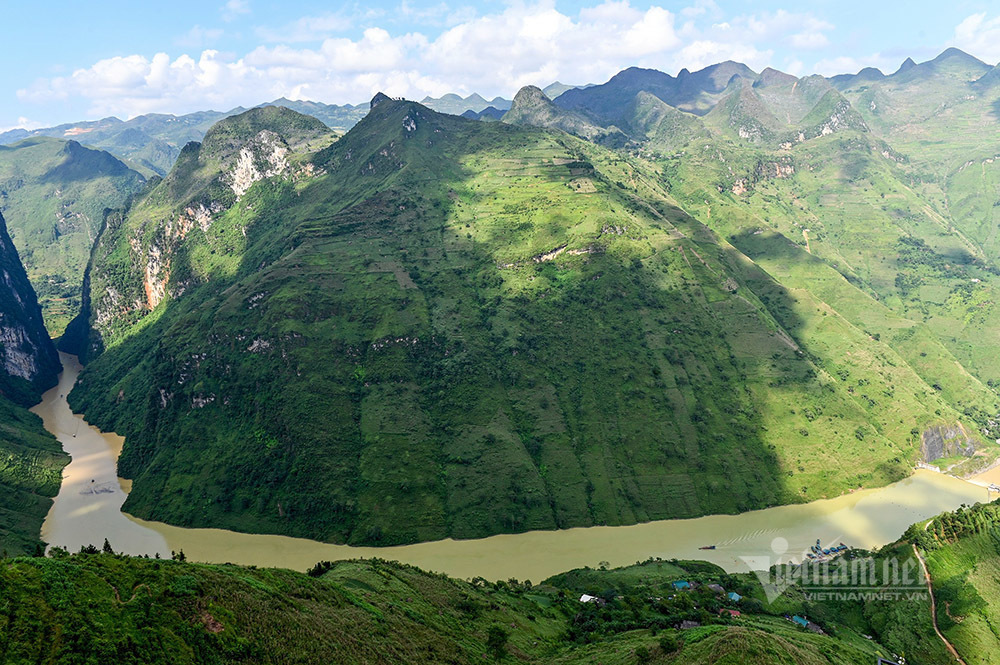 The panorama of Tu San abys alley seen from above. Nho Que River is beautiful at all angles.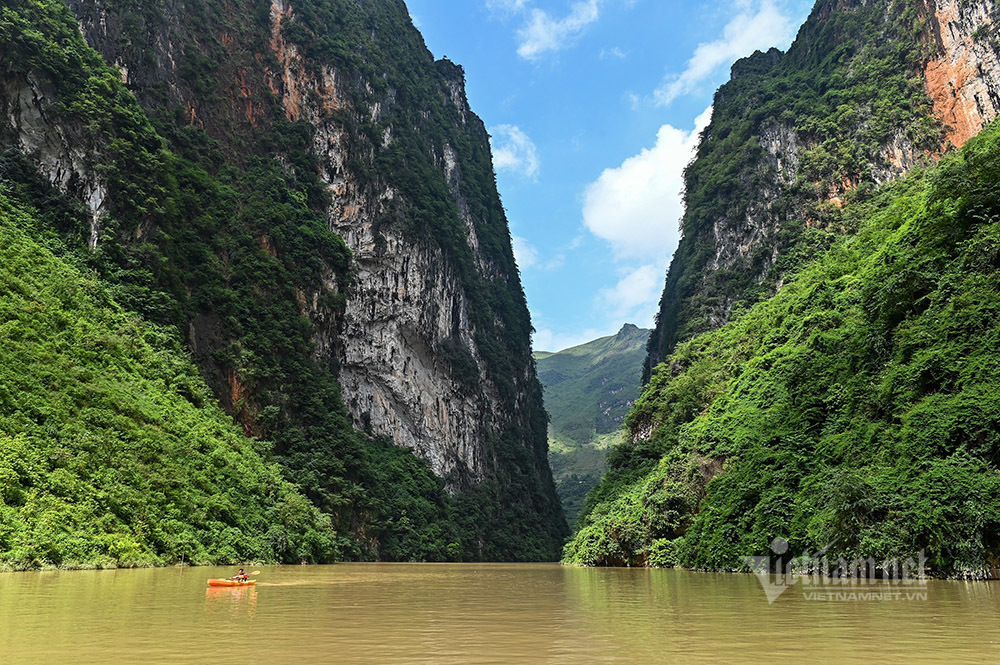 The most interesting feature of the abyss is that it is situated between two ravines. Watched from a significant height, the two giant cliffs seem to bunch together. Its marvelous beauty combines with the river's emerald green water to provoke breathless excitement.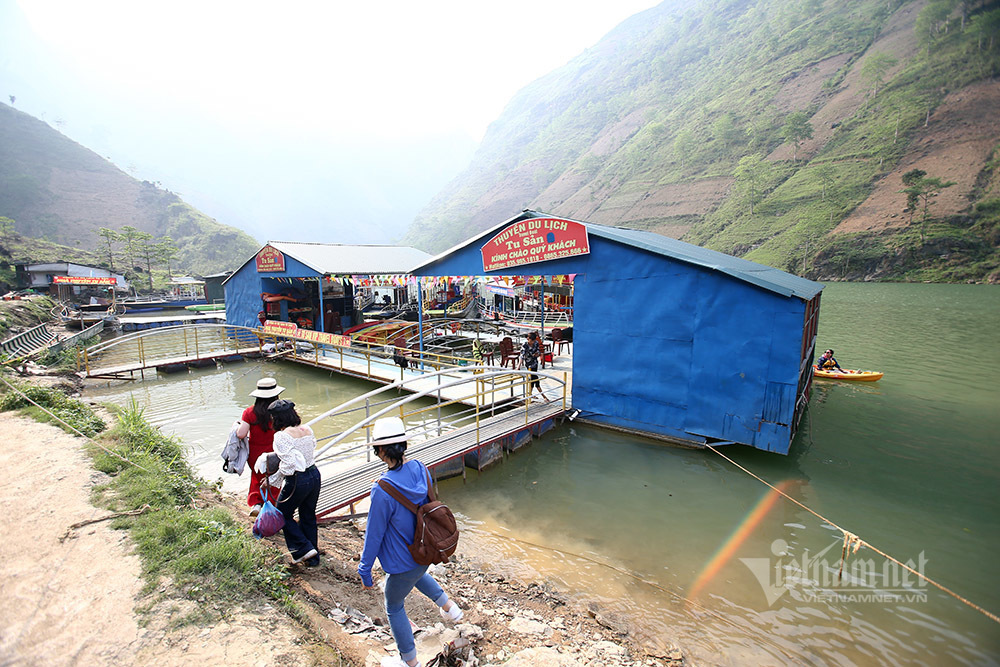 The path down the alley is enough to challenge travelers. From the parking lots, visitors have to walk 800m down to the boat station.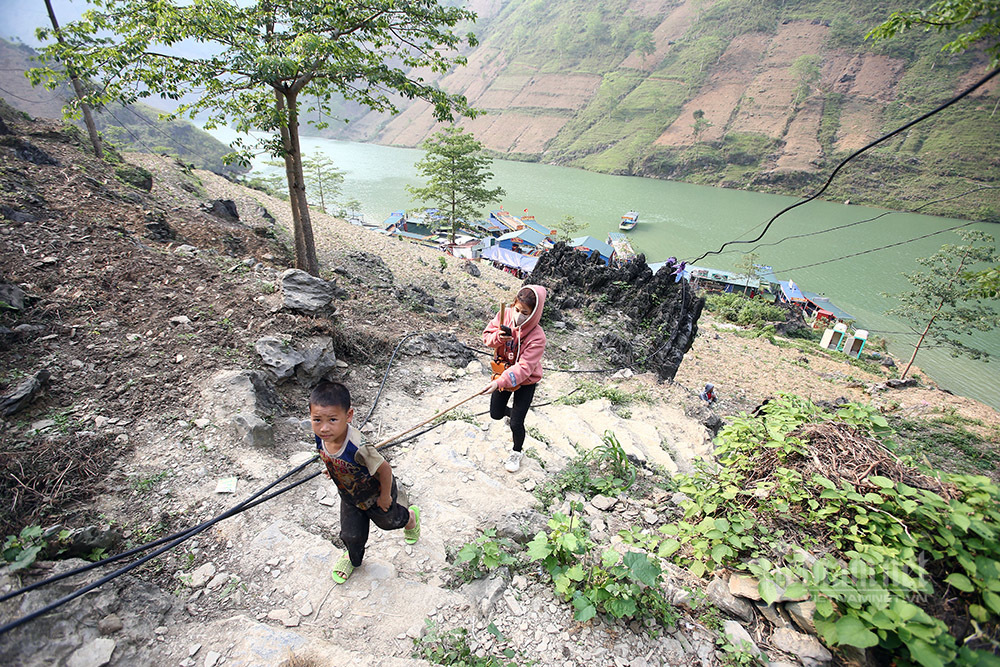 They can also choose to ride a motorbike for an 8km challenging road for VND100,000/person.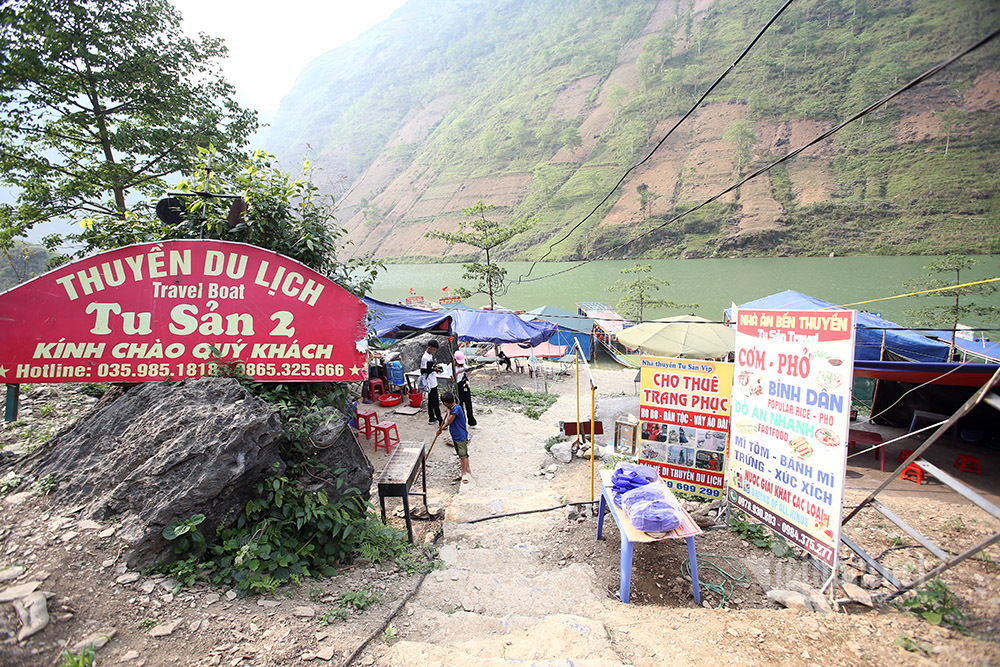 There are about 40 boats to serve tourists.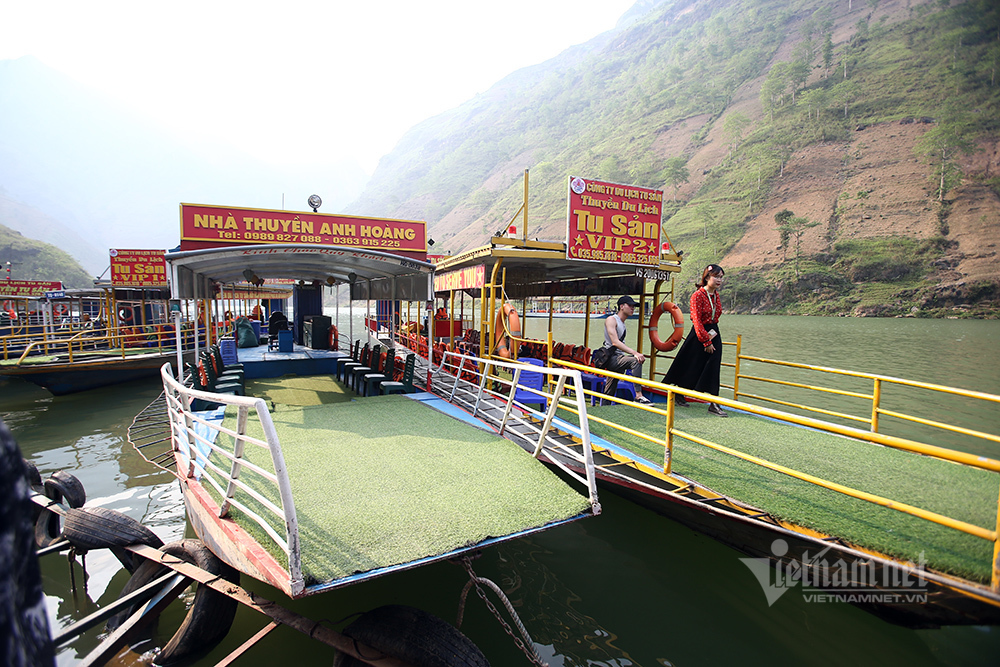 This service provides a stable source of income for many locals.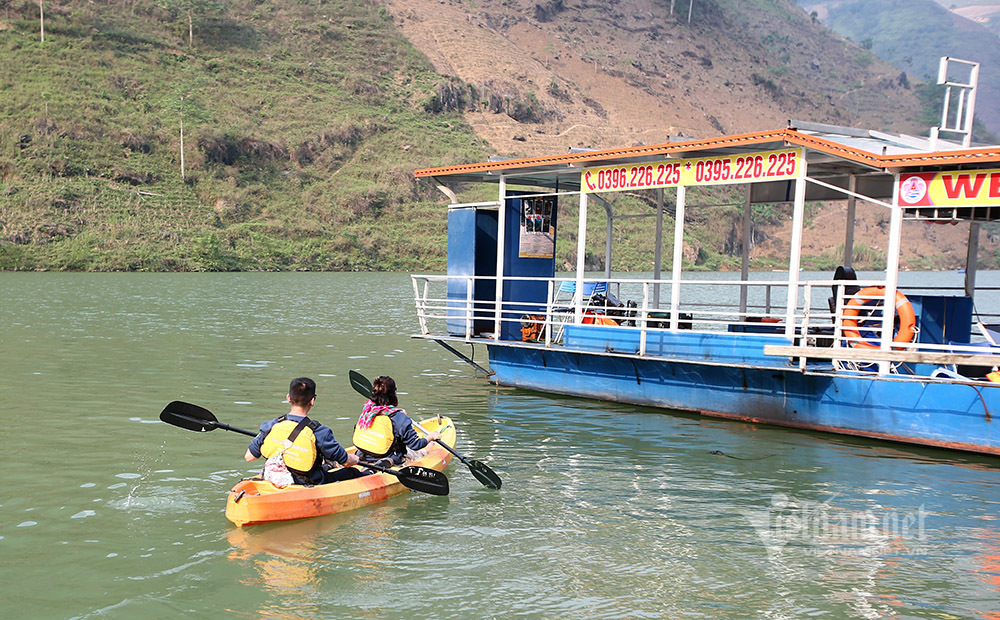 Since the Nho Que hydroelectric dam was built, the water does not flow rapidly. Tourists can row kayak to admire the Tu San abys alley for about VND300,000.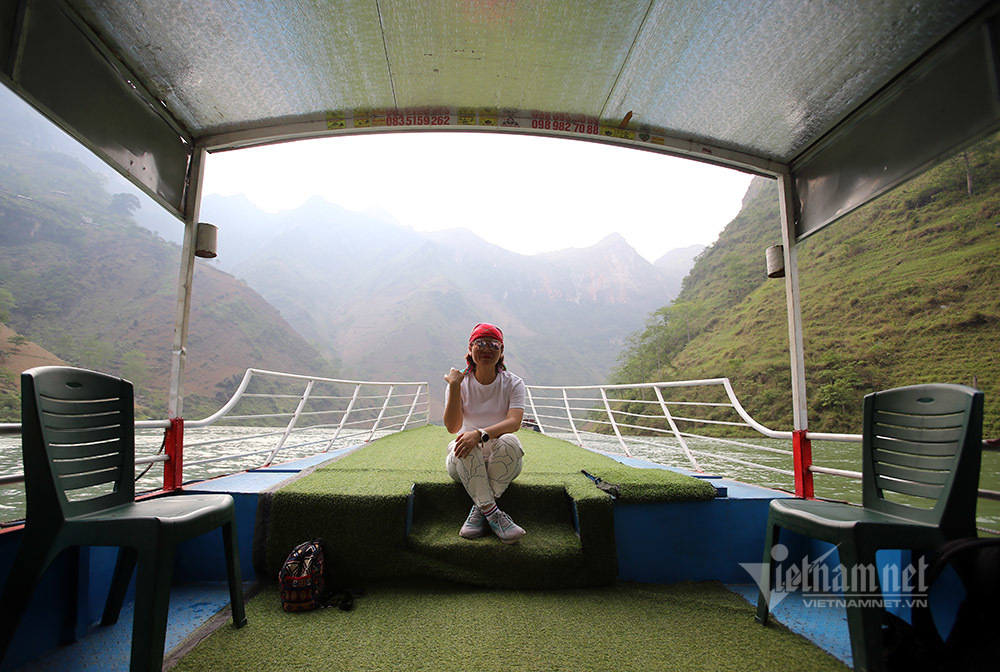 Visitors can buy boat tickets for VND100,000/person, or hire the whole boat for VND500,000-VND700,000 for about 1 hour.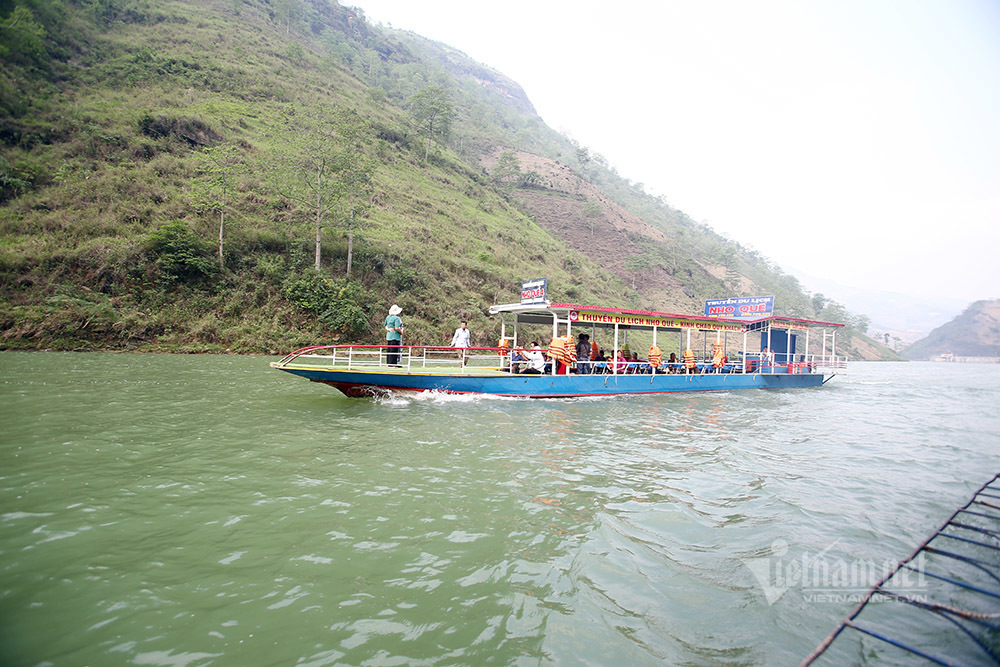 Sitting on a board, you can inhale the pure air of the Northwest and admire the majestic steep cliffs that grow as if they touched the sky. Also, at the same time you'll feel the cool from the river and the continuous changes in the scenery through every part of the river.
Pham Hai 

Starting from March, red silk-cotton flowers bloom brilliantly on the rocky plateau of the northern mountainous province of Ha Giang, creating a stunning scenery in the borderland.

The northern mountainous province of Ha Giang is renowned for the majestic beauty of its local landscape, in particular its rugged passes and slopes which, although are quite perilous, serve to create breathtaking views for guests.