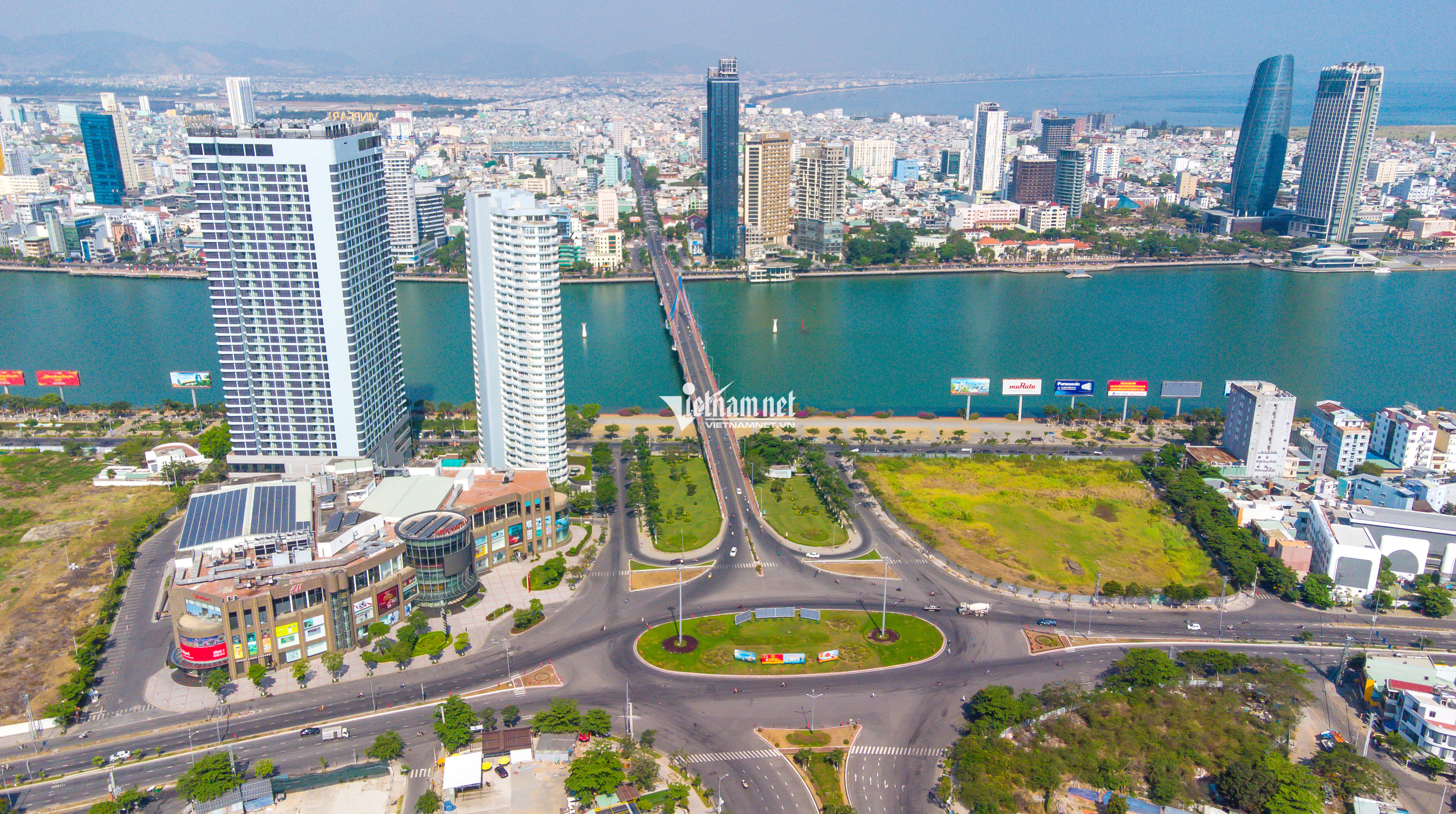 This will be achieved by installing a cutting-edge light system along the river banks, spanning the section between Thuận Phước and Tiên Sơn bridges, as well as the bridges themselves.
According to the city authorities, the VNĐ400 billion (US$16.9 million) project will not only enhance the beauty of the river but will also make the Sơn Trà peninsula an attractive destination for nighttime tourism.
Dubbed 'the river of light' project, the initiative aims to create a series of amazing check-in sites for visitors to capture unforgettable moments.
To achieve this goal, six bridges - Thuận Phước, Hàn Swing, Rồng (Dragon), Nguyễn Văn Trỗi, Trần Thị Lý, and Tiên Sơn - will be illuminated with a dazzling display of colourful bulbs and dynamic light effects. The aim is to improve the nighttime view of the river, the bridges, and both sides of the riverbank.
The first stage of the project would be put into operation by the end of this year in hosting tourists visiting during the Christmas season and the Lunar New Year festival.
The system will be developing on destinations in the Sơn Trà peninsula in the second stage.
It is said that the light system would make the city a festival destination, luring tourists to central Việt Nam.
The lighting design on the Rồng (Dragon) Bridge, which was produced by the ASA Lighting Design Studio Company, received the 'Best Citation' Award from the International Association of Lighting Designers (IALD).
The 666m iconic bridge – illuminated by 5,000 LED lights at night – is in the shape of a dragon. The dragon's head is designed to spit fire on Saturday and Sunday nights and spray water during the daytime.
The beach city has been known as the 'city of bridges', fascinating visitors with its attractive views.
Đà Nẵng has now 24 direct air routes, of which 16 were international, hosting an average of 100-112 flights per day. It hosted 3.7 million tourists in 2022.
Mỹ Khê beach in Đà Nẵng City was listed by Tripadvisor as one of the 10 most beautiful beaches in Asia in 2023. — VNS