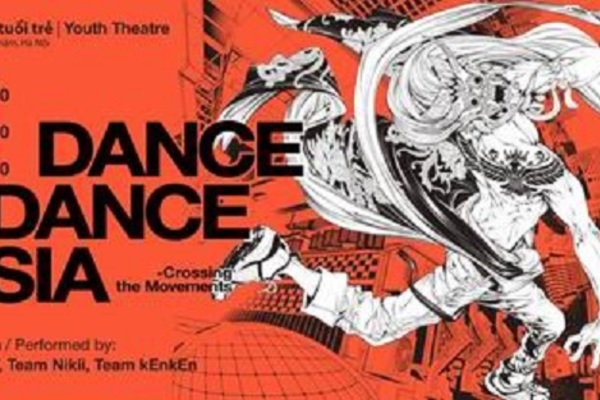 Dance dance Asia will kick off this Thursday at the Youth Theater, Hanoi.
The street dance program "Dance Dance Asia - Crossing the Movements 2019" is scheduled to take place in Hanoi on October 24-26. 
After the successful performances in Tokyo in July, 21 dancers and musicians from Japan and Southeast Asia including Laos, Malaysia, Singapore, Thailand, the Philippines, and Vietnam will gather at the Youth Theater of Vietnam to show up their skills through dancing acts. 
In this coming tour, the organizers will introduce to the audiences three dances created by three choreographers and directors namely Nikii (Thailand), kEnkEn (Japan) and Pham Khanh Linh a.k.a. 3T (Vietnam).
The acts will see the participation of dancers from different cultures performing the unique combination of vibrant arts, virtuosity, and charismatic melody.
After the show, the dancers and musicians will continue their tour in Bangkok, Thailand. 
Tickets are available at the Japan Foundation Center for Cultural Exchange in Vietnam.
Launched in 2014, the Dance Dance Asia has been held annually to introduce outstanding street dancers to Asian people with the aim of promoting and encouraging the cultural exchanges among Asian countries through street dances.
So far, Dance Dance Asia has staged 15 performances and tours in nine Asian cities including Tokyo with over 400 dancers and artists, attracting a total audience of over 30,000. Hanoitimes
Ha An