Demographics, rising income, geopolitical shifts to drive ASEAN's growth
10 ASEAN member states are on the cusp of a tremendous leap forward in socio-economic progress and their growth will be propelled by four mega-forces, including favourable demographics, rising income levels, geopolitical shifts and digital tailwinds.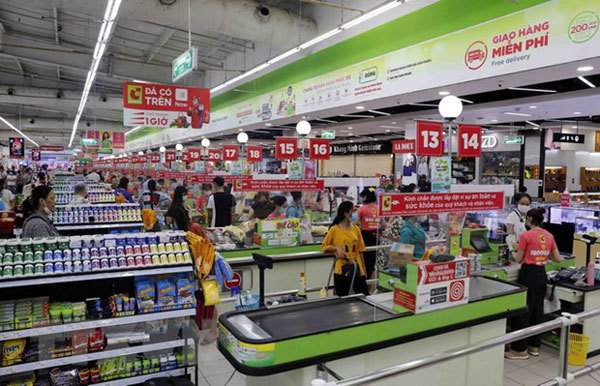 Rising income levels will be one of driving forces for the future of consumption in ASEAN.
The World Economic Forum (WEF) has identified rising income levels to be a driving force for the future of consumption in ASEAN as the income levels would grow annually by 6-8 per cent in the region, creating economies powered by the middle class. The highest increase in income is expected to happen in Vietnam.
Further fuelling consumption will be a significant increase in the number of high- and upper-middle income households in emerging ASEAN, which will nearly double from 30 million in 2019 to 57 million in 2030.
Besides the rising income levels, the WEF identified favourable demographics to be another driving force for the future of consumption in the region. A young, tech-savvy population, entering the workforce and migrating to big and small cities, would spur consumption in emerging ASEAN members.
The WEF states that emerging ASEAN will be the engine of growth over the next decade, driving 98 per cent of the increase in the working population and contributing 70 to 80 per cent of the new consumer population. 
ASEAN's working-age population will increase by 40 million by 2030, with Indonesia contributing more than half of that group. This is in comparison to China's working-age population which is expected to reduce to 30 million in the same period.
This explosion of the working middle-class would materially boost productivity and spending to the point that the GDP growth rate of emerging ASEAN is expected to overtake China, the WEF noted.
In addition, labour costs in emerging ASEAN are also lower than in many other parts of Asia. Vietnam's labour costs are said to be 50 per cent that of China's. The combination of an expanding workforce, low labour costs and the potential of productivity gains is highly attractive for investment and growth.
Shifts in global geopolitics and local regulations will also open the door for foreign direct investments (FDI) and other opportunities in ASEAN, according to the WEF. 
As multinationals rebalance supply chains to diversify geopolitical risk and make the most of low-cost labour, the WEF foresees ASEAN becoming a popular destination for FDI, but it will also create challenges such as rising protectionism.
The last force that would drive ASEAN's growth was digital adoption, the WEF said, adding ASEAN's digital economy would become truly inclusive as consumers adopt digital, investors fund innovative digital businesses and governments support key digital transformation programmes. 
Together with ASEAN, Vietnam is capitalising on the driving forces for further growth and has so far gained positive achievements despite the COVID-19 pandemic.
Under the World Economic Outlook released last month, the International Monetary Fund (IMF) forecast Vietnam would have a positive growth of 1.6 per cent this year.
The IMF estimated Vietnam's GDP to reach US$340.6 billion this year, making it the fourth-largest economy in Southeast Asia after surpassing Singapore with $337.5 billion and Malaysia with $336.3 billion.
For GDP per capita, the IMF forecasts that Vietnam's GDP per capita ranks sixth in ASEAN, reaching $3,497 per person this year, behind Singapore with $58,483.9, Brunei with $23,116.7, Malaysia with $10,192.4, Thailand with $7,295.1 and Indonesia with $4,038.4. Vietnam's GDP per capita is predicted to hit $5,211.9 by 2025.
A Vietnamese Government report sent to the National Assembly's deputies recently estimated the country's economic growth this year would be more than 2 per cent and the Government is targeting a higher growth of some 3 per cent. The rate will make Vietnam a country with the highest positive growth in ASEAN and one of 16 emerging economies with the most success in the world.
To meet targets of 6 per cent GDP growth, 4 per cent consumer price index and $3,700 GDP per capita next year, the Government will continue to focus on effectively pursuing the targets of both containing the COVID-19 pandemic and boosting economic growth on the basis of maintaining macroeconomic stability, controlling inflation, ensuring major balances, strongly promoting economic restructuring associated with growth model innovation to improve productivity and quality, and developing the domestic market.
However, experts said the country also needs stronger and more drastic policies to create resilience for the whole economy and stimulate growth driving forces to meet the targets.  VNS

ASEAN countries are becoming a rising hub destination for global manufacturers thanks to well-established trade networks, a growing middle class, a thirst for tech expansion, and a young and educated workforce.

With its great potential in IT, Vietnam as ASEAN chair has been making efforts together with other member states in boosting the application of high technologies to adapt to the Fourth Industrial Revolution, which is sweeping regionwide.