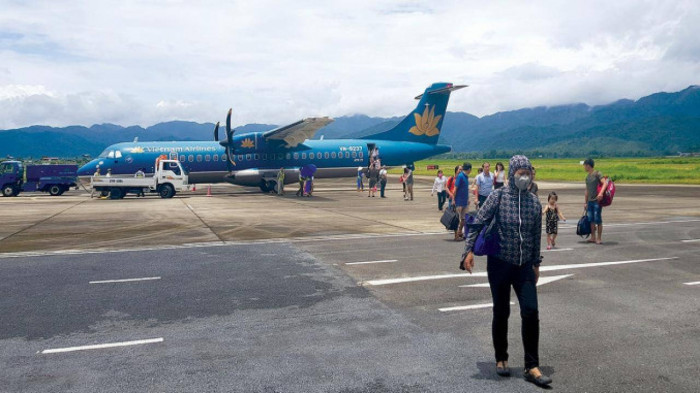 Work on the project is expected to last eight months, from April 15 to December 17, according to the transport minister.
This is part of an airport expansion project on which the Airports Corporation of Vietnam (ACV) began work last January at a total cost of over VND1.4 trillion funded by ACV. Dien Bien will tap its budget to cover the site clearance cost of nearly VND1.56 trillion.
Currently, the airport can accommodate 300,000 passengers per year and accommodate small aircraft such as ATR-72 turbo-prop airliners due to its 1.83-km runway.
After the upgrade, the airport will be able to serve up to 500,000 passengers annually and handle Airbus A320 and A321 aircraft and the like when its runway is lengthened to 2,400 meters.
Source: Saigon Times