Different scenarios for VN-Index in Q4

Brokerages proposed different scenarios for the movement of VN-Index from now until the end of the year depending on the world's economic growth prospects.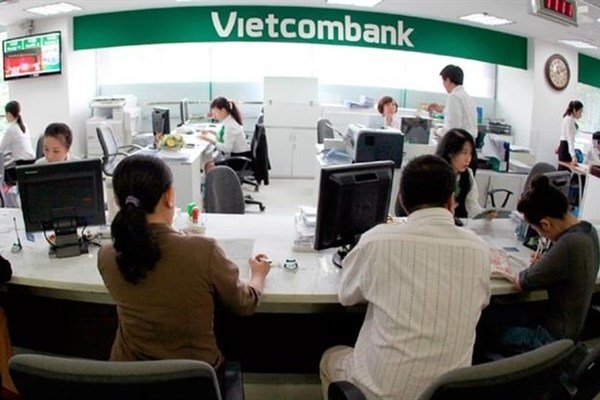 Customers at a Vietcombank branch in HCM City.
The benchmarkVN-Index on the Ho Chi Minh Exchange slid 0.49 percent to close at 987.59 points.
The index lost 1.03 last week.
On the Hanoi StockExchange, the HNX-Index dropped 0.05 percent to end Friday at 105.16 points,totalling a weekly rise of 0.37 percent.
An average of 217.3 million shares were traded on eachsession last week, worth 4.8 trillion VND (204 million USD).
According to BIDV Securities Company (BSC), based on theevaluation of domestic and foreign impact factors, the VN-Index can range from940 to 1,050 points, of which the key price area is around 980 points.
"We forecast thatthe VN-Index will rebound up to 1,015 - 1,025 points in October. If thisshort-term peak is not reached, the VN-Index is likely to return to accumulatearound 980 points in November and recover gradually in December," BSC said.
In the fourthquarter, BSC proposed two scenarios for VN-Index.
"In a positivecase, VN-Index closed above 1,000 points at the end of the year (an increasecompared to 980 points in the six-month report). The trend is still movingaround large-cap stocks, stocks that had full foreign ownership in the newindex are expected to attract new foreign capital inflows."
In the secondscenario, "VN-Index may drop below 960 points when encountering unfavourablenews from the world and international capital flows are not strong enough to spreadto markets."
In September,foreign investors were net sellers on the HSX with 378.9 billion VND, and theynet sold 28.4 billion VND on the HNX.
In Q3, foreign investors net bought 162.5 billion VND on theHSX, and net sold 413.3 billion VND on the HNX.
According to Hoang Thach Lan, head of individual investordivision at Viet Dragon Securities JSC (VDSC), the world was still in a stateof instability.
"When there's still no clear outcome to the ongoing trade warbetween the US and China, the US and EU are on the verge of a new tariff war,which will strongly affect the investment decisions of ETFs," Lan said.
The stocks thatcontributed the most to the increase of VN-Index in the first nine months ofthis year were Vietcombank (VCB), Vingroup (VIC), Vinhomes (VHM) andPetroVietnam Gas JSC (GAS).
Vietcombank contributed 31.81 points (3.56 percent) to the VN-Index. In ninemonths, VCB's share increased from 53,500 VND per share to 82,100 VND pershare, equivalent to 53.5 percent.
VCB's rally wasattributed to positive business results. In the first six months of 2019, thebank's profit after tax reached 9 trillion VND, an increase of 41 percent overthe same period last year, continuing to maintain the leading position in thebanking system's profits.
Vingroup (VIC) contributed to the VN-Index 23.98 points (2.69percent), while VHM added 17 points (1.92 percent). After nine months, VICshares increased by 25.7 percent, VHM rose by 23.1 percent.
Vingroup is still the largest enterprise in the stock marketby capitalisation with 394.8 trillion VND. It operates in various fields ofreal estate, hospitality, retail, education, health care, car and smartphonemanufacturing, artificial intelligence research.
Vinhomes, a subsidiary of Vingroup, achieved 26 trillion VNDin revenue in the first six months this year, up 72 percent year-on-year.Profit after tax reached 11 trillion VND, up 36.6 percent year-on-year.
In the opposite direction, Bao Viet Holdings (BVH) put thebiggest pressure on VN-Index in the past nine months.
BVH took away 3.02 points (0.34 percent) of VN-Index byreducing by nearly 6 percent in nine months, from 89,000 VND per share to 74,800VND per share.
After-tax profit of BVH reached only 670.8 billion VND inafter-tax profit, down 20 percent over the same period last year./.VNA