Digital transformation cannot be achieved overnight
The Covid-19 pandemic has accelerated digital transformation, forcing businesses to adapt quickly even though they are not ready for it.
Not having to queue to take a roll call every day, workers at a construction site in Hanoi use their smartphones to scan their faces from a management app. Timekeeping by FaceID on mobile phones has replaced traditional timekeeping forms to help monitor workers in real time and manage construction sites remotely.
In fact, construction site management has been digitally deployed by many businesses on mobile applications. However, many businesses just apply the form of reporting through photos and papers, and workers still have to be present directly to handle suddenly arising tasks. The cost of office administrative formalities also lies in the business process with too many papers, records, applications, and equipment for printing and storing information.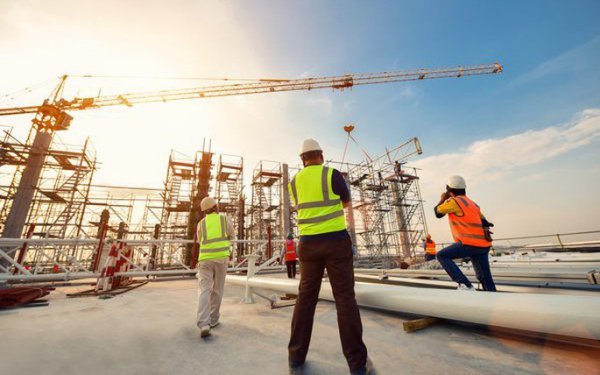 The digital transformation races. (Photo: LVN)
In the field of logistics, the use of technology application 4.0 for shippers and vehicle owners is in great demand. Many drivers are accustomed to using cellphones to track roads and send daily work reports.
According to the Vietnam Association of Logistics Service Enterprises, Vietnamese logistics enterprises are providing from two to 17 different logistics services, mainly delivery, transportation, warehousing, express delivery and customs declaration. Some 50-60% of businesses are applying different types of technology, depending on the size and nature of their services.
The effectiveness of IT application in logistics has been proven in practice. For example, the Saigon New Port Company, after successfully applying advanced production management programs, has reduced the leisure time of ships by 55%, 3/4 of freight forwarding time, and 60% of cases of labor and traffic unsafety.
Similarly, the Vietnam Post Corporation is building a Vmap mapping platform and a real-time database on location, address data, and code assignment of addresses to households.
Digital transformation must be quick
Digital transformation is a trend among local businesses, especially during the Covid-19 pandemic. Mr. Vu Tuan Anh, Deputy General Director of Dr SME, said that without digital transformation, Vietnamese firms will lose a lot when competing with national and international brands.
"Digital transformation is imperative, but performing digital transformation is not just buying an application or technology to use, but it is considering resources and the conditions of each business," Tuan Anh said.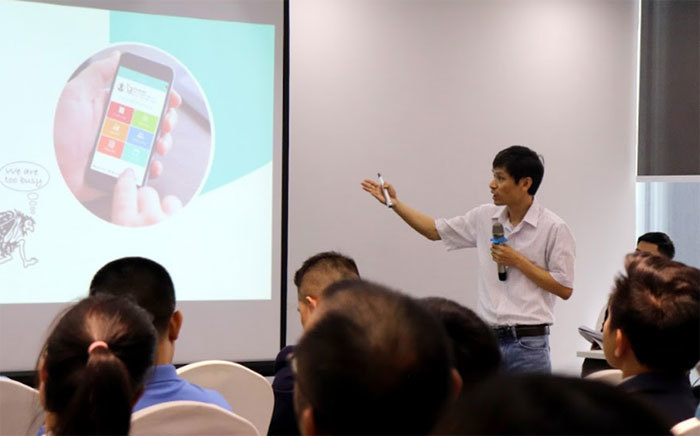 Businesses look to digital transformation. (Photo: D.A)
Mr. Nguyen Hoa Binh, Chairman of NextTech Group, pointed out that SMEs (small and medium enterprises) and micro-SMEs account for 96.7% of the number of Vietnamese enterprises, contribute 40% of GDP, and create 60% of jobs. But they do not benefit much from digital transformation due to their low budgets and fragmentation. Digital transformation solution providers often focus more on the Government sector and large and medium enterprises with higher budgets located in big cities.
Tuan Anh said that digital transformation technologies such as cloud computing are available in corporate governance solutions in Vietnam, which have been researched and developed by Vietnamese organizations. This is an important advantage if local businesses are truly determined to transform.
Mr. Dang Quang Vu, Chief Technology Officer of FastWork, commented that most Vietnamese employees now use smartphones so that digital transformation is easy to perform from the lowest level.
Mr. Dinh Minh Quan, CEO of FastWork, said that thanks to digital transformation, the corporate governance system will become simpler, and more seamless, transparent and efficient. Managers and employees can simultaneously approve, coordinate and exchange jobs on a single platform.
Quan noted that there is no digital transformation solution that "fits" all types of businesses. Digital transformation solutions must be developed based on demand and existing problems.
Economist Vo Tri Thanh mentioned three lessons for success in digital transformation, including: Think big, act specifically, act drastically from small, innovative, highly diffuse things; deeply combine digital transformation with business development strategy; and consider leaders as pioneers in digital transformation.
Bao An

The rules of the game in the future will be "quick fish eats slow fish". Even "giants," without timely performing digital transformation, may lose ground to "rookies" that are young and agile in the 4.0 technological revolution.

Digital transformation is keeping life going but in a 'new normal' state.