Disadvantaged workers to get free tickets to travel home for Tet holiday

The HCM City Labour Federation and trade unions plan to provide free bus, train and flight tickets to 35,500 disadvantaged workers to visit home for Tet (Lunar New Year) in late January next year.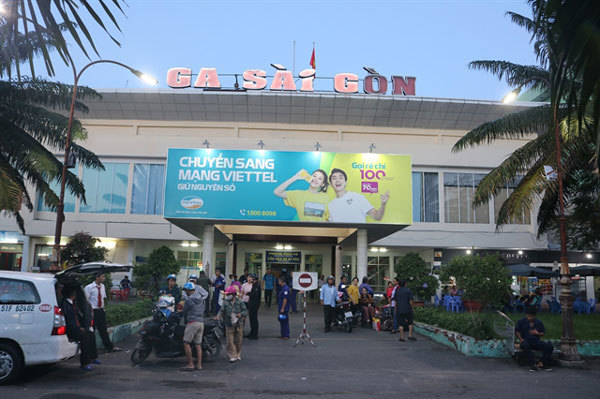 The Sai Gon Railway Station in HCM City's District 3. Disadvantaged workers in HCM City are gifted train, bus and even flight tickets every year to go home for Tet by the HCM City Labour Federation. 
The federation said at a recent meeting that its annual charity programme "Tấm vé nghĩa tình" (Tickets with love) would be funded 70 per cent by employers and 30 per cent by company trade unions.
Five hundred free flight tickets would be provided to outstanding workers as a mark of recognition, with the remaining 35,000 tickets being for buses and trains.
A number of cultural and entertainment activities will be held for workers before the Tet holidays.
Kieu Ngoc Vu, vice chairman of the federation, said it would co-ordinate with government and social insurance agencies to ensure enterprises facing financial difficulties have enough funds for pay salaries and bonuses to their workers.
Its officials will call on workers living in difficult circumstances or staying back in the city during the holidays and give them Tet gifts.
Trade unions at companies have been instructed to work closely with employers to ensure they pay workers salaries, year-end and Tet bonuses and other allowances in time. VNS