Discovering Chu Se terraced fields from height

The stunning beauty of the green terraced fields belonging to the Jrai ethnic group in the Central Highlands province of Gia Lai has proved a popular destination with travelers flocking to the area in recent time.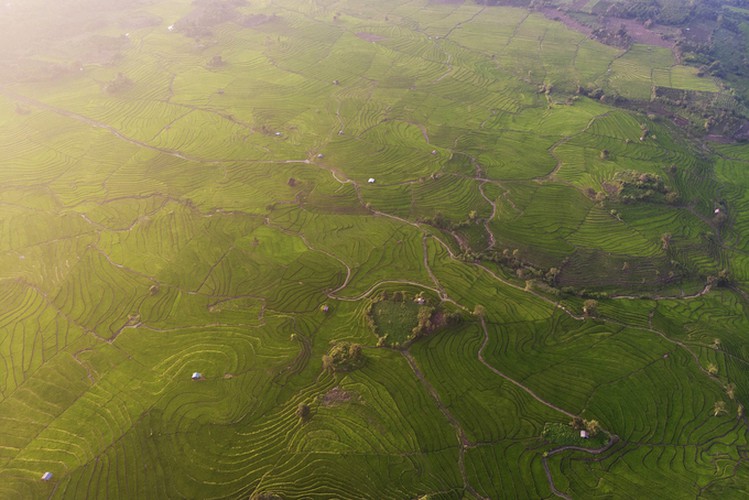 Tourists are able to enjoy the breathtaking scenery of green terraced fields as they travel along Highway No. 25 in early October. The route passes through the two picturesque communes of H Bong and Ia Pal in Chu Se district.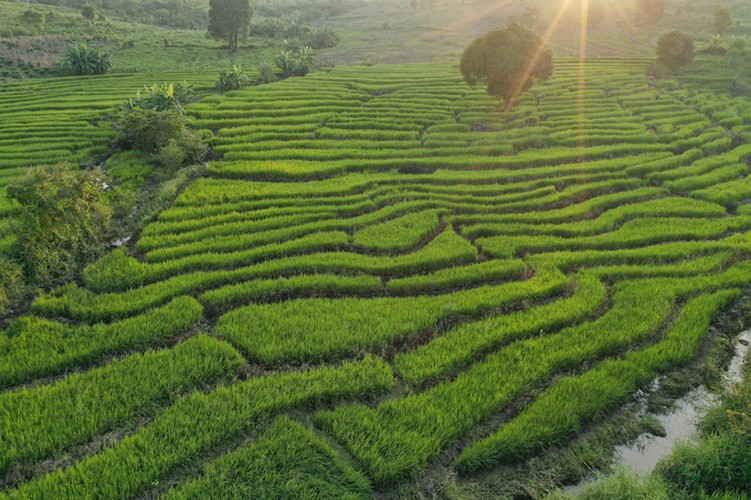 The terraced fields of Chu Se can be found approximately 40 km from Pleiku. The scenic fields are widely considered to be as beautiful as the rice fields found in the northwestern region.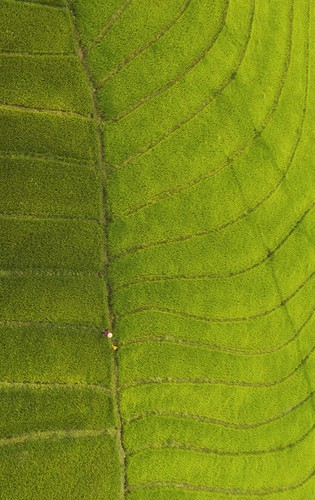 Small paths are symmetrically located on both sides of the terraced fields, from above they appear like the veins of leaves.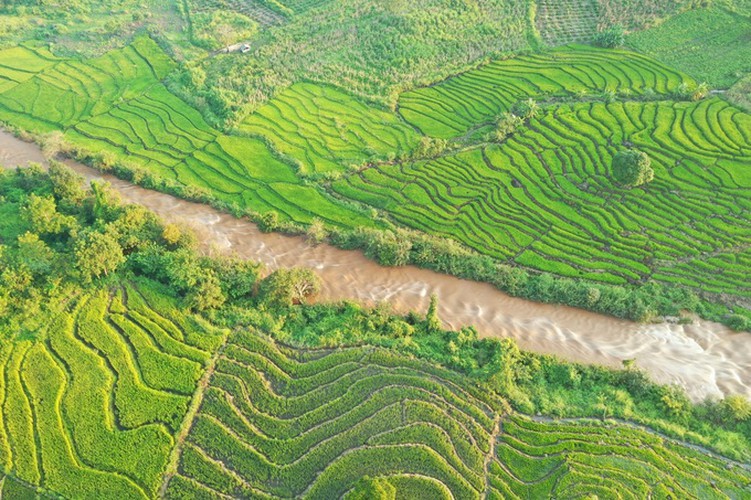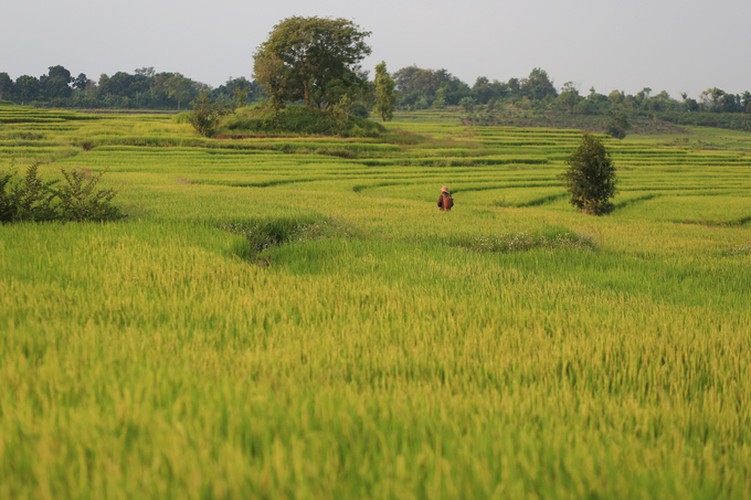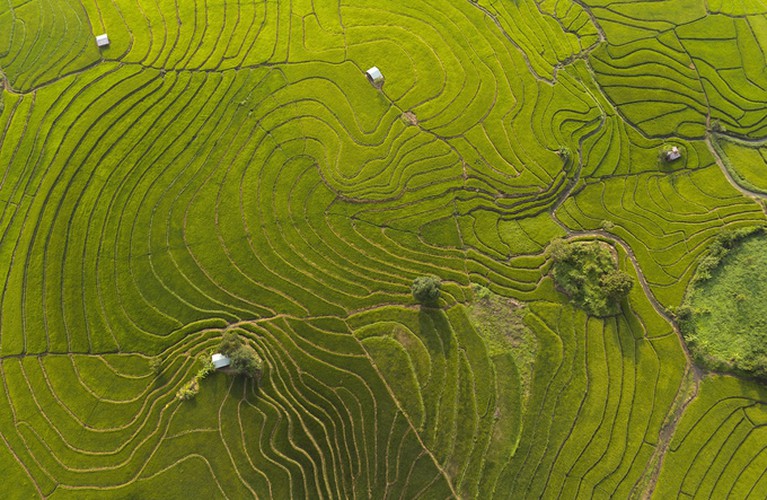 A winding path is nestled among the fields, creating a stunning image.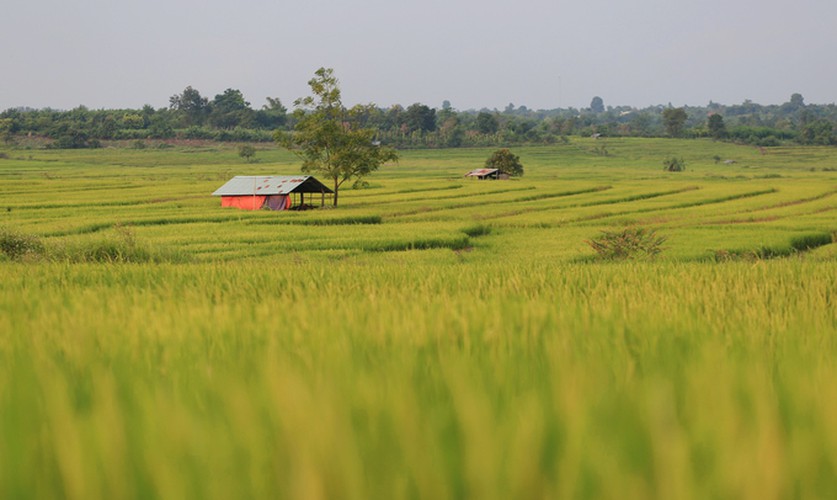 A small tent can be seen in the distance erected by locals. The purpose of it is for people to enjoy a short rest whilst visiting the rice fields.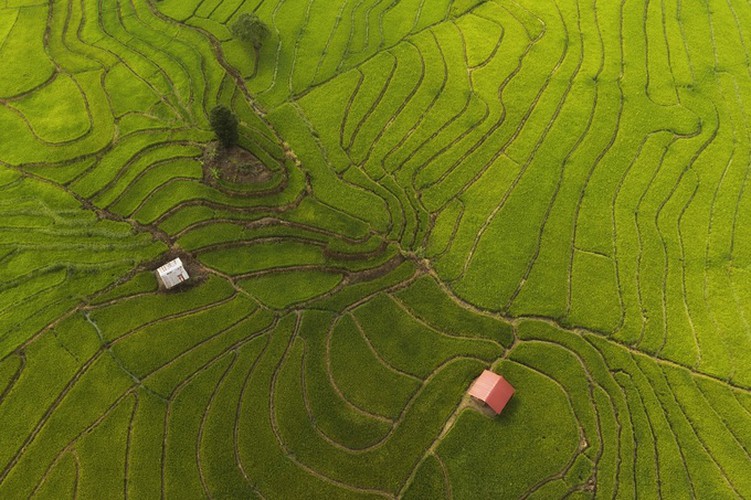 A panoramic view of the terraced fields from above.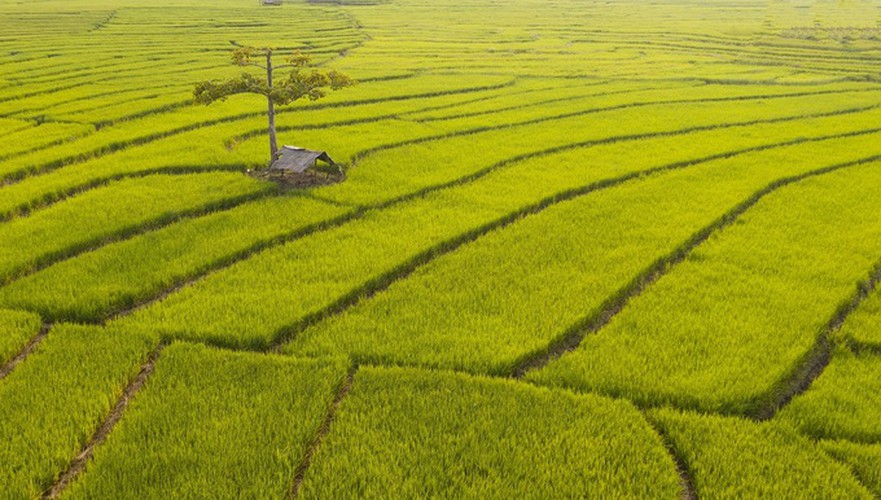 A corner of the fields basked in the sunrise early in the morning. Popular nearby destinations for tourists to enjoy also include the Phu Cuong waterfalls, Ayun Ha lake, and Nhon Hoa elephant village.
VNE/VOV

It's obvious why you should visit the northwestern region in September and October, as that's when the terraced rice fields turn beautifully yellow.

Mu Cang Chai district (Yen Bai province) is entering the most beautiful golden rice season of the year in Vietnam, attracting lots of people to come to enjoy the full autumn in the fragrant rice.

A hive of activities praising the charm of Mu Cang Chai terraced rice fields in Yen Bai province will be held in the downtown of Mu Cang Chai district throughout this September to celebrate the National Day (September 2).