Discovering unique world coffee museum in Dak Lak
A global coffee museum has emerged as the latest popular tourist attraction in Buon Ma Thuot City, representing an interesting suggestion for tourists keen to explore the history of the global coffee industry and take in unique architecture.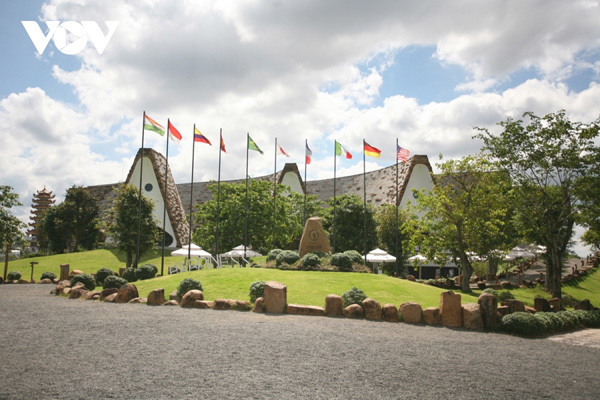 The museum, inaugurated in late 2018, can be found on Nguyen Dinh Chieu Street in Buon Ma Thuot City, the Central Highlands province of Dak Lak.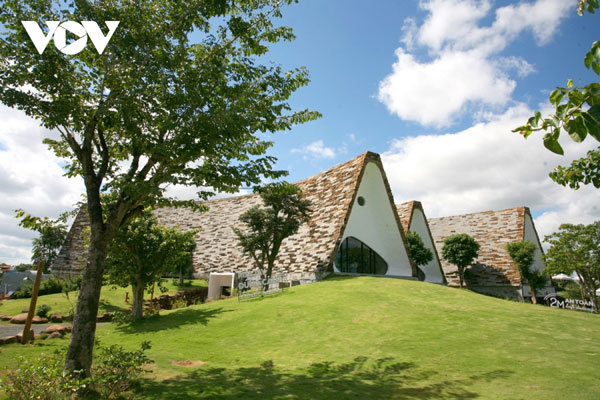 The primary design of the building is based on the Nha Dai (long house) architecture of the Ede ethnic group that reside across the Central Highlands.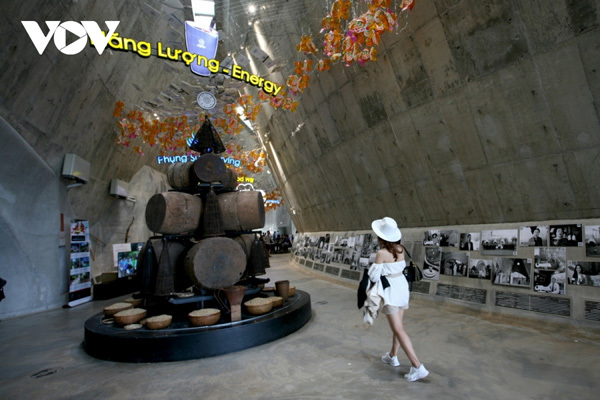 The world coffee museum, the first of its kind in Vietnam, consists of open spaces specifically for exhibiting artifacts, photos, coffee tasting, and organising seminars.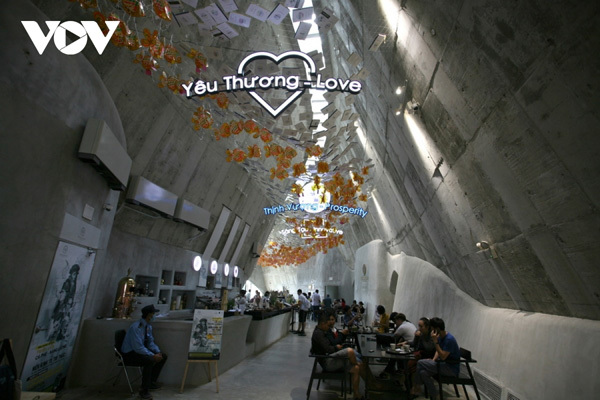 A special space is set up for visitors to sample coffee of various varieties from across the world.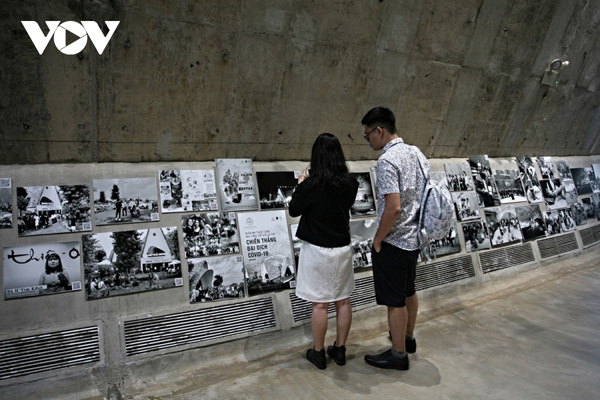 A photo exhibition aims to help guests gain greater insights into the history, culture, and development of the coffee industry, both locally and globally.
The design of the museum seeks to receive light from outside, leaving a positive impression on tourists.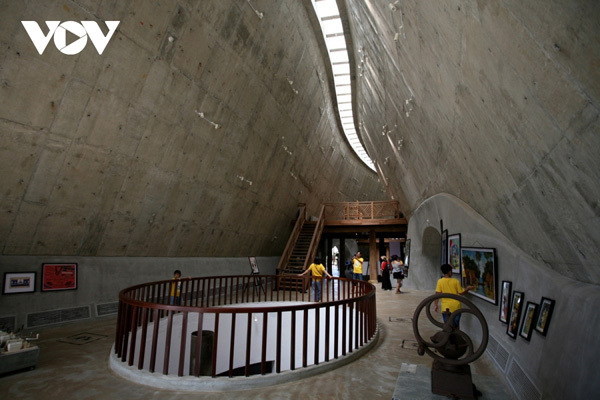 The space within the museum has been designed in a way that is close to nature.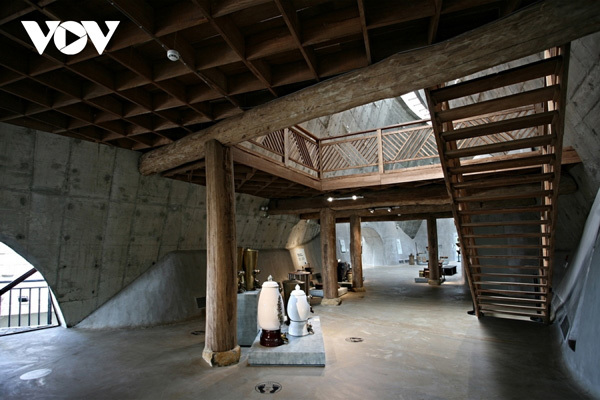 The architectural style of the various ethnic groups who reside in the Central Highlands region is highly impressive for visitors.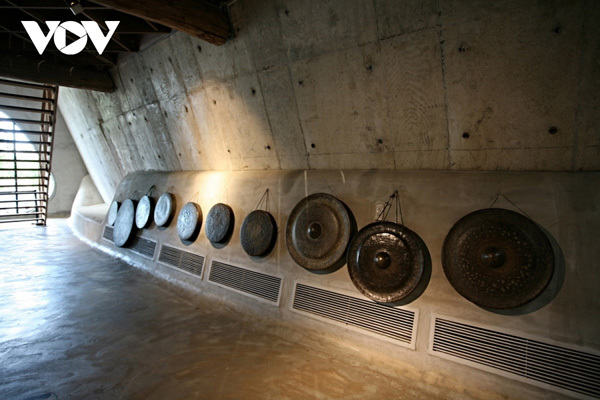 Numerous musical instruments of ethnic groups, including the Gong, can be seen on display at the museum.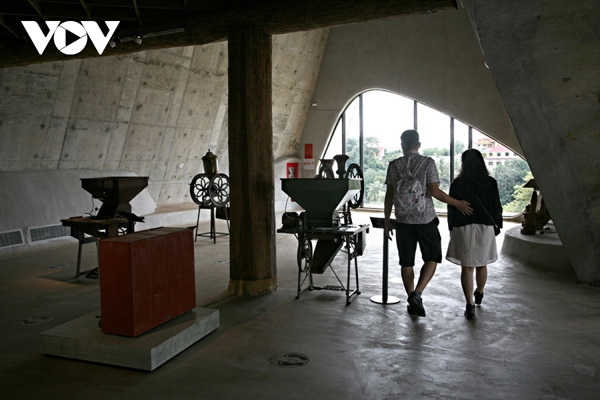 Among the 10,000 items on show at the museum, many date back to the 19th and 20th centuries.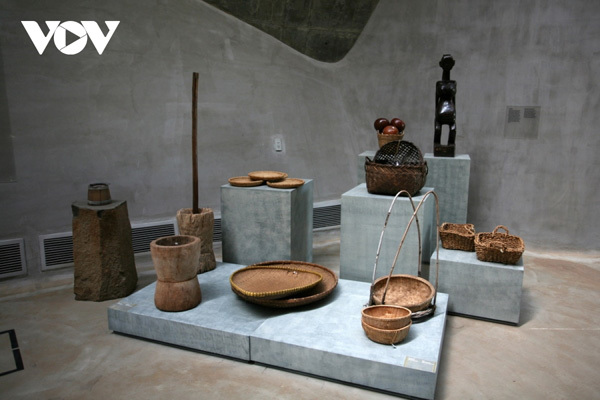 Historic Vietnamese coffee processing tools are also on display in the building.
In the photo are ancient tools used to process coffee originating from Ethiopia.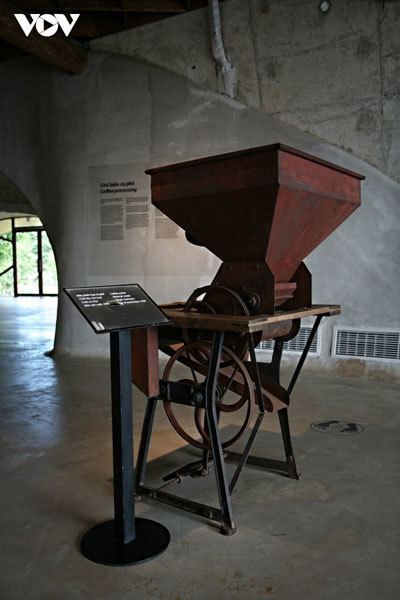 A coffee sorting machine manufactured in Germany in 1930.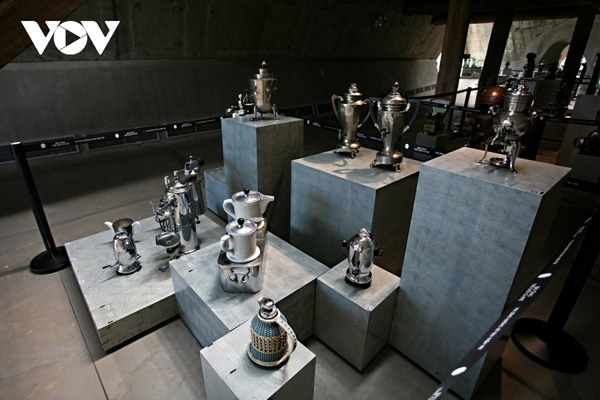 A collection of pots and kettles made using ceramic and glass go on show.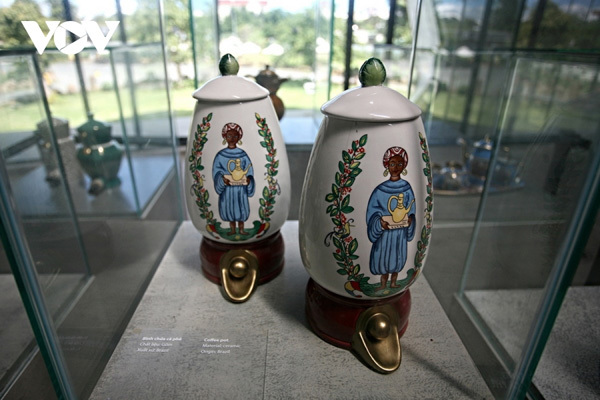 The ancient, intricately designed products on display impress viewers.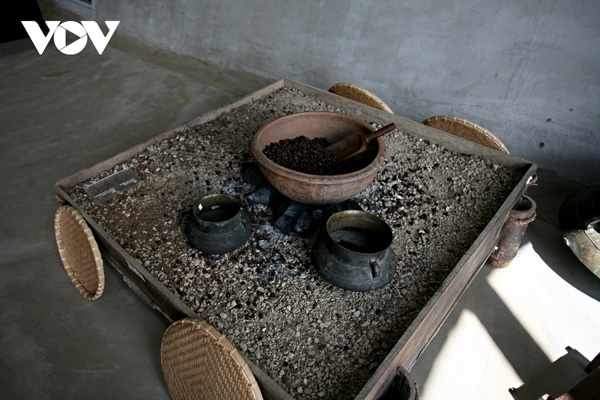 An interactive area allows visitors to fully experience the local coffee culture.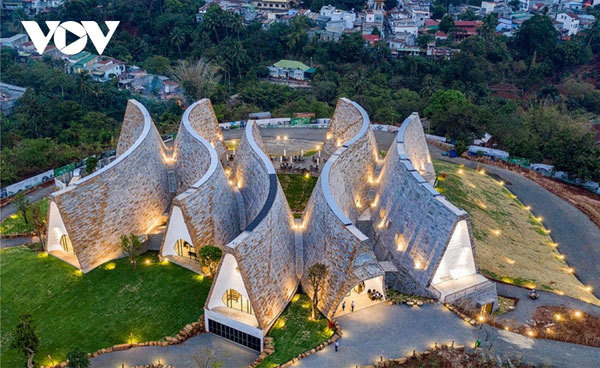 An overview of the world coffee museum as seen from above.
VOV

Located in the Central Highland province of Dak Lak, Buon Ma Thuot City is not only famous for local coffee, but also for offering visitors the chance to enjoy other attractions.

Early in the morning, in a traditional house on stilts of the E De ethnic minority in the Central Highlands province of Dak Lak, dozens of people sit silently and look at small coffee filters, watching small drops of coffee fall into glasses.