Do schools for the gifted need professors or just normal high school teachers?
The news that Hoa Binh province is willing to spend VND1 billion to attract professors and associate professors to teach at the provincial school for the gifted has raised controversy.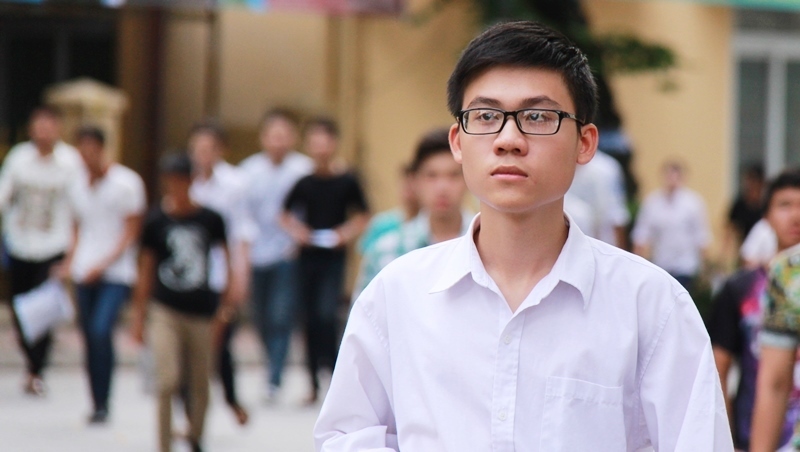 Under the draft resolution of the Hoa Binh People's Council on policies applied to the province's school for the gifted, associate professors and professors would commit to teach at least 10 years at the school, and receive VND1 billion in financial support. Meanwhile, teachers with a doctorate who commit to teach at least 10 years would get support of VND300 million.
According to Bui Thi Kim Tuyen, Director of Hoa Binh Education and Training Department, the proposal was made after considering the current situation. Hoang Van Thu High School for the Gifted in the province still does not have teachers with doctorates, professor and associate professor titles, which makes it difficult to train talents.
"We believe that only good teachers can produce good students," Tuyen explained.
"Students at the school for the gifted are selected very carefully. It is a place which gathers the best students. The school needs teachers with high qualifications who can help students promote their abilities," he said. "The teachers also give training to teachers in our province."
According to Cao Xuan Hung, Director of Nam Dinh Education and Training, the policies on attracting talents depend on demand, orientation and conditions of each locality.
"In principle, it'd be better for schools to attract good teachers. However, it doesn't always mean that when you pay money, you will get the desired results," he said.
He agrees with the opinion that not all professors are better than normal high school teachers. Professors and associate professors may not have good pedagogical methods, while high school teachers have more pedagogical experience.
However, he said there is no need to worry about the fact that professors lack pedagogical skills. When recruiting professors and associate professors, HoaBinh needs to set up criteria that candidates need to satisfy.
"Localities have methods to find candidates they need and meet their requirements," Hung said.
Meanwhile, Nguyen Thanh Cong, a teacher at the high school for the gifted under the University of Education, said that the policy can create a 'breath of fresh air' to education, as students can approach new education methods.
Cong said using professors and associate professors at general school is unreasonable and won't bring the desired effects.
"Professors are those who receive intensive training and have deep knowledge about some certain fields. They mostly teach and conduct scientific research at tertiary education establishments and research institutes, rather than general school," he said.
"They may be very specialized in a narrow field of expertise, but may not have knowledge in some other subjects," he said.
Gifted students nowadays not only have good knowledge but also good skills.
He believes that it would be better to use the money for young talented people to study at good schools and then become teachers at schools for the gifted.
What if professors teach at general schools?
Le Cong Loi, headmaster of the High School for the Gifted under the Hanoi University of Natural Sciences, said that professors and associate professors are more suited to teaching at universities and to scientific research.
His school could be considered a special case as the high school belongs to a university. At high schools belonging to universities, it's normal that teachers have academic titles.
Meanwhile, the situation is different in other provinces, where high schools don't belong to universities. In these localities, the missions and development needs of schools for the gifted are not 'close' to the duties of associate professors and professors, unless the orientation and goals of the high school for the gifted in Hoa Binh are different from that of other provinces.
Loi said there are many professors teaching at his high school but most of them are visiting teachers, and teaching high school students is not their major task. 
Thanh Hung

Nguyen Tri Hai, 29, thought that he just needed to find a good professor and a lab to have a future. However, he had no work to publish after two years of research.

Affirming the preeminence of the system of high schools for the gifted, the Ministry of Education and Training (MOET) has asked localities to build policies to develop private schools of this kind.