VietNamNet Bridge – At present, the salary of domestic helpers is about VND3 million ($150) per month, while newly graduated bachelors receive only about VND2 million ($100).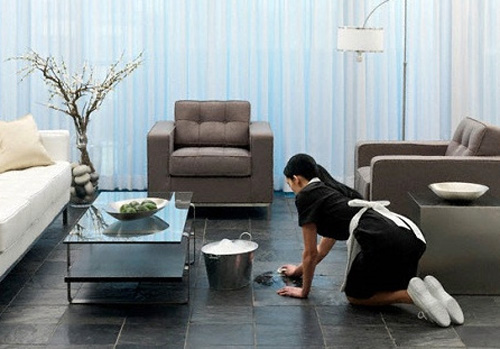 Mrs. Ngo Thi Ngoc Anh, Director of the Center of Gender, Family and Development Research, said that in recent years, the number of domestic helpers is on the rise to meet social needs. Although they do not directly produce material wealth for the society, this force helps high-quality labor-force to promote intellectual ability in production and economic development.
Domestic help brings about relatively stable income for many people, especially rural women who are poorly educated. In 2012, the average salary for domestic helpers in Hanoi was about VND2.8 million ($140) per month, higher than the pay for newly-graduated bachelors (about VND2 million) and the average income of people living in Hanoi's rural areas (about VND1.4 million).
The salary of domestic helpers floats, based on the needs of the labor market, which can increase to VND4-5 million ($200-250) a month near the Tet holiday.
In Vietnam, nearly 99 percent of domestic helpers are female. Doing this job means they have to leave their families to take care the families of other. However, they are still undervalued and their interests are not mentioned much in the labor law. This job is considered the job without necessary skills because it is associated with the natural function of women.
Ngoc Anh said that before 2012, domestic helpers were mentioned very little in legal documents. In 2012, the amended Labor Code put this labor force in to a particular chapter.
Ms. Doan Thi Thuan, from the Central Propaganda Committee, said that the number of domestic helpers is rising. They often work in the private space of the employers so they face high risks of labor abuse, violence and sexual harassment. The government made great efforts to amend the Labor Code, which took effect from May 1, 2013.
"This is a breakthrough because for the first time domestic help has been recognized as a profession in the law, that could improve working conditions and protection of their rights and the rights of the employer," Thuan said.
She added that the Ministry of Labor, War Invalids and Social Affairs is drafting a decree on the implementation of some regulations in the Labor Code related to domestic helpers.
P. Lan