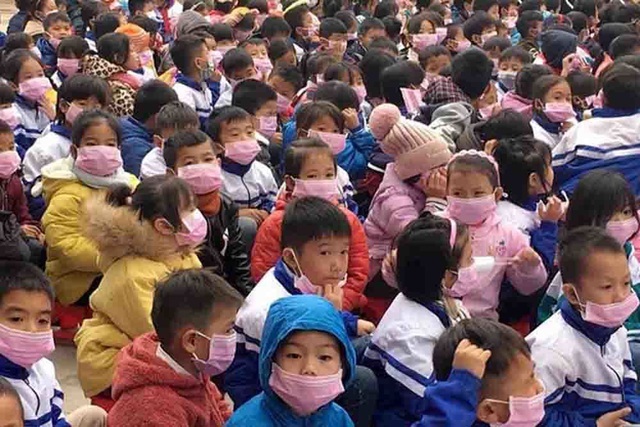 Primary school children in Nam Bo District, Dien Bien Province. Photo from the Nam Bo District Portal
Speaking with the media, Head of the Education and Training Department of Nam Po District, Nguyen Xuan Thuan, confirmed that they found two teachers and 34 pupils with fever and coughs.
"Most of these pupils come from families with parents returning from China for the recent Tet Holiday," he said. "We've informed the local health department to isolate them for monitoring and treatment.

According to the official, many local people returned from China for the Tet Holiday in late January. A survey released on February 4 showed that 1,043 pupils at local primary and secondary boarding schools in the district have parents who returned home from China for Tet.
"On February 4, all schools in the district were disinfected to prevent the spread of the virus," Thuan said. "We've also asked the health department to instruct local people to take preventive measures including wearing face masks and washing hands carefully to protect themselves from the virus."
The education official added that Dien Bien has yet decided to close schools but are closely watching for information to prepare for dealing with the epidemic. Dtinews
My Ha