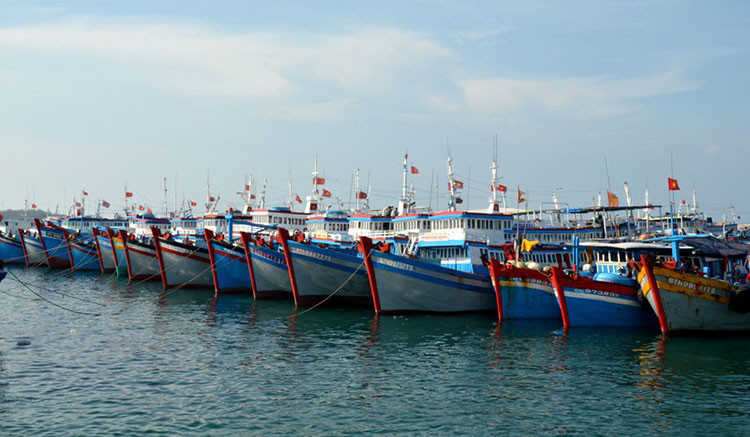 This will be the fourth round of the EC's inspection to examine the country's anti-IUU fishing efforts.
The EC earlier proposed online meetings to get underway in May, June, and October this year before sending the inspection team to Viet Nam later this year.
The MARD will dispatch a delegation at the end of May to work directly with the EC in a bid to update the implementation of the IUU fight in Viet Nam.
Following the EC inspection in October last year, Viet Nam has exerted great efforts in a bid to deploy four groups of the EC's recommendations which combat IUU fishing and remove the "yellow card" warning including the legal framework, close supervision of fishing vessels' activities, as well as the certification of output and traceability of aquatic products from fishing and law enforcement.
The MARD has already sent inspection teams in order to examine the situation and instruct localities to implement measures against the IUU fishing under the EC's recommendations in Thanh Hoa, Tra Vinh, Soc Trang, Nam Dinh, Thai Binh, Phu Yen, and Binh Dinh provinces among other localities.
Until April 30, 28,797 out of 29,489 fishing vessels had installed vessel monitoring equipment (VMS) in a bid to steer clear of penalties imposed by the European Union for illegal fishing, and to join efforts aimed at preventing depletion of the world's marine life.
In October, 2017, the EC issued a "yellow card" warning against Vietnamese seafood exports to Europe, noting these products did not fully comply with regulations on combating the IUU fishing.
Since then, Viet Nam has made great strides in implementing measures to follow the EU's recommendations.
The Ministry of Agriculture and Rural Development (MARD) deployed a 180-day action program from December 12, 2022 to April 30, 2023 to implement EC's recommendations to lift the IUU card.
Due to the IUU, Viet Nam's seafood exports to the EU have decreased since 2017. In 2019, exports to the EU fell by 12 percent compared with 2017 (US$183.5 million). In 2020, exports dropped by 5.7 percent compared with 2019.
Since 2019, the EU has fallen from the 2nd to the 4th biggest seafood market for Viet Nam./. VGP