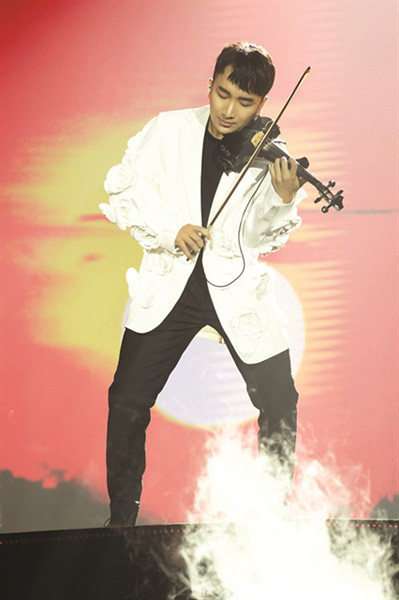 Hoang told local media that, "I have invested a lot of time and money into the project. Summer here is not a season or weather, it describes my will and my heart."
The artist has spent three years preparing for the project, which consists of an album, a live show, and an exhibition.
The album titled "Mùa Hè Vĩnh Cửu" includes 10 songs written by leading Vietnamese music producers Touliver and SlimV of SpaceSpeakers.
SpaceSpeakers, a Vietnamese community for producers and artists founded by Touliver in Hanoi in 2011, consists of young, passionate artists who believe that they can make significant changes to the Vietnamese music industry. Their music style is rap, hip hop and electronica.
The group has released several music videos like Everyday, Krazy, and Freaky Squad, that have become viral on YouTube, attracting tens of millions of views.
"There are not many choices in making violin music in Vietnam. I'm happy when working with Touliver and SlimV who help to elevate my music," said the 31-year-old violinist.
Alongside violin music pieces, the album will also feature the songs Sunday Love sang by vocalist Bui Lan Huong, Bữa Tiệc Phù Hoa (Fabulous Party) by pop star Ho Ngoc Ha, and Giấc Mơ Giữa Đại Lộ (Street Dreams) by young singer Hoang Dung. All the songs will be accompanied by Hoang's violin.
Hoang will introduce the album, a mini show, and an exhibition titled "Muzik Exhibition" featuring a combination of music and visual art in HCM City on July 22.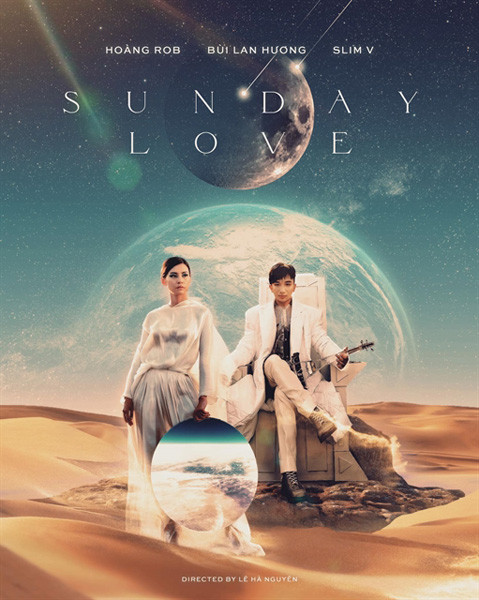 On July 6, he released the single Sunday Love on YouTube, which has had more than 568,600 views. The song, a blend of contemporary folk and electrical music, is about the illusions of love.
Hoang Rob, whose real name is Truong Nhat Hoang, was born and raised in Quang Binh. He started to learn violin by himself when he was 16 and then recognised it as his passion.
Influenced by the world's best-selling string quartet Bond, his music is a fusion of pop, contemporary folk, world music and classical instruments.
In 2015, he released a music video playing the song Say You Do by composer Tien Tien with Son Doong Cave in the background to promote tourism in Quang Ninh Province, which became a hit phenomenon, though critics gave it mixed reviews.
In 2016, he released his first album entitled Hừng Đông (Dawn), consisting of 10 music pieces written by young composer Khac Hung.
The album brought Hoang the award for New Artist of the Year, and Hưng the awards for Composer of the Year and Music Producer of the Year at the 2017 Devotion Music Awards organised by Vietnam News Agency's Thể Thao & Văn Hóa (Sports & Culture) newspaper.
Hoang released his second album Trò Chuyện (The Chat) in 2019, featuring six songs performed by famous Vietnamese singers with Hoang Rob on violin.
He has also host four concerts and was invited to national events such as the Hue Festival and APEC Vietnam 2017.
Source: Vietnam News