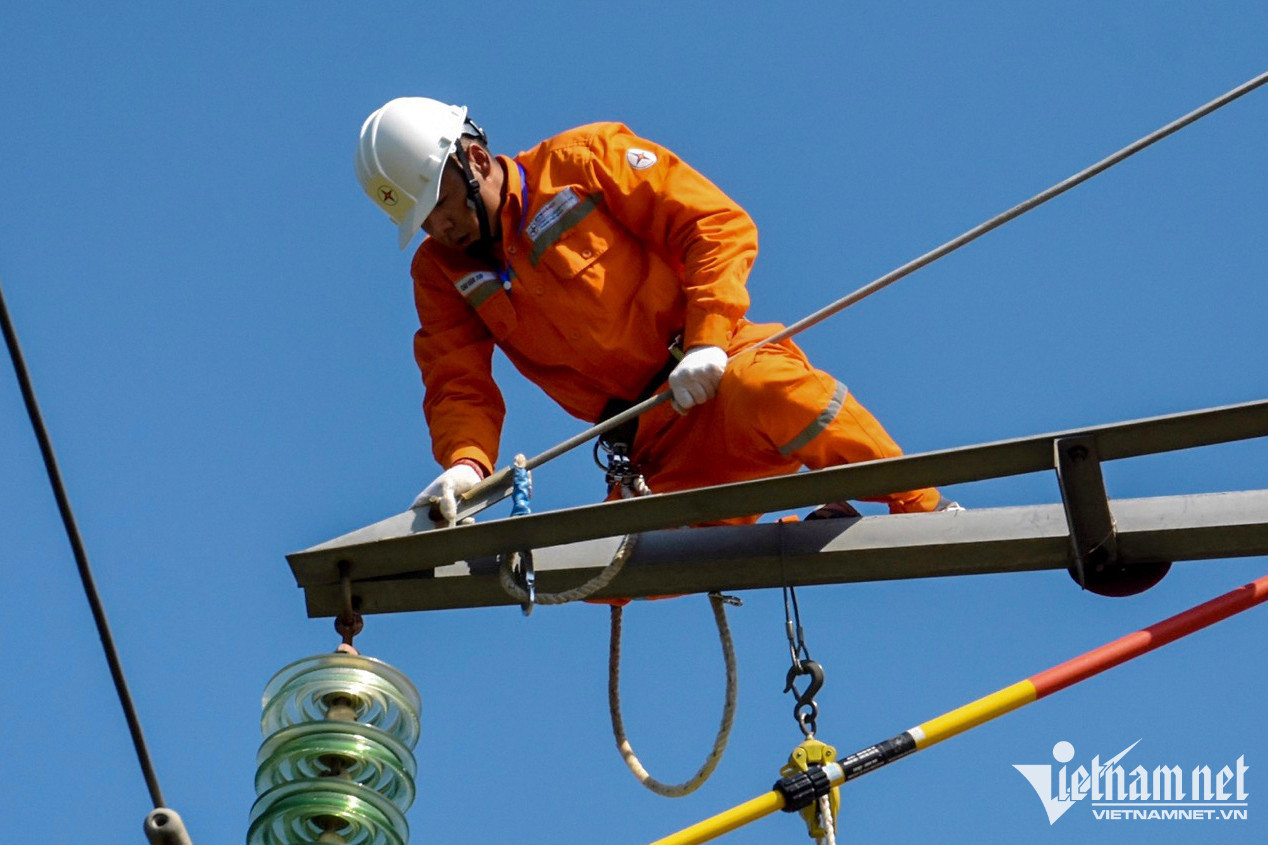 Can Van Luc, a member of the National Advisory Council for Financial and Monetary Policies, gave predictions about Vietnam's inflation situation in 2023 at the 67th Businessmen Café Program organized by the HCM City Business Association on February 25.
According to Luc, Vietnam's inflation index will increase at least until the end of Q1 2023, which is in contrast to the downward trend in the world.
Explaining this, Luc said there is always latency between global and Vietnam's inflation. The imported inflation accounts for half of the inflation reasons, while the remaining half relates to money supply in the economy.
In other words, enterprises have to import materials for domestic production and sale. Consumers have to pay for the final product and the latency is about six months.
The second reason lies in the price adjustments of some essential goods and services, including electricity, healthcare and education.
"As for electricity prices, people need to accept the electricity price increases in 2023, estimated at 5-7 percent," he said.
EVN (Electricity of Vietnam) has incurred a loss of VND31 trillion. Meanwhile, input material prices are escalating, including coal prices. If EVN is not allowed to raise electricity prices, it will incur bigger losses, which will threaten energy security and supply.
Third, money supply to the national economy in 2023 is expected to increase sharply compared to 2022. This is attributed to a 14-15 percent credit growth rate and a public investment disbursement increase of 20-25 percent.
Regarding electricity pricing, in early February, Deputy Prime Minister Le Minh Khai signed Decision No02/2023 on the average electricity retail price framework.
Since February 3, the electricity prices have been as follows:
The minimum average electricity retail price is VND1,826.22 per kwh, an increase of VND220.03 compared with the price stipulated in Decision 34/2017, while the maximum price is VND2,444.09, an increase of VND537.67.
Under the decision, when factors used to calculate the price frames fluctuate heavily, and not all the production costs are taken into accounts when calculating average electricity prices, the Ministry of Industry and Trade (MOIT) will join the Ministry of Finance (MOF) to calculate and adjust the average electricity price frame to submit to the PM for consideration and decision.
EVN takes responsibility of monitoring and reporting to MOIT and MOF when there are big upheavals in the indicators for price frame calculations.
The average electricity retail price frame sets the floor and ceiling price levels for the government to fix the average retail electricity prices.
Luong Bang