Enchanting wild sunflowers shine on Chu Dang Ya volcano

The extinct volcano of Chu Dang Ya, located at Ploi lagri village, Chu Dang Ya commune, Chu Pah district, which is about 30km away from Pleiku city of Gia Lai province, is currently covered with the bright yellow of 'da quy' (wild sunflower).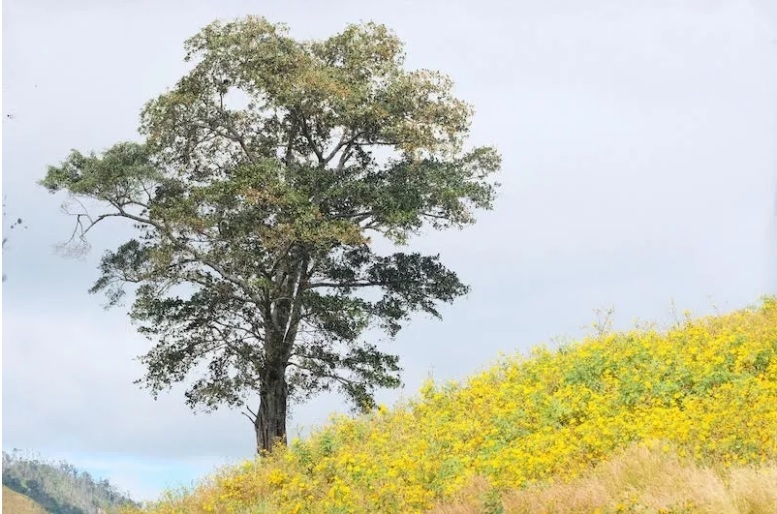 Chu Dang Ya extinct volcano has become the most attractive destination in Gia Lai, particularly at the end of the year when wild sunflowers are in bloom.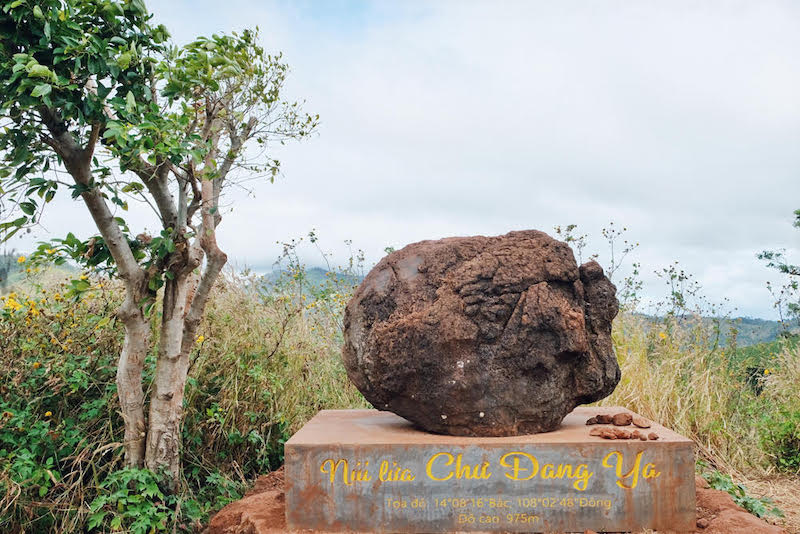 A lava mass dating back millions of years, weighing up to two tonnes, found on the volcano, has been considered as a symbol of the volcano.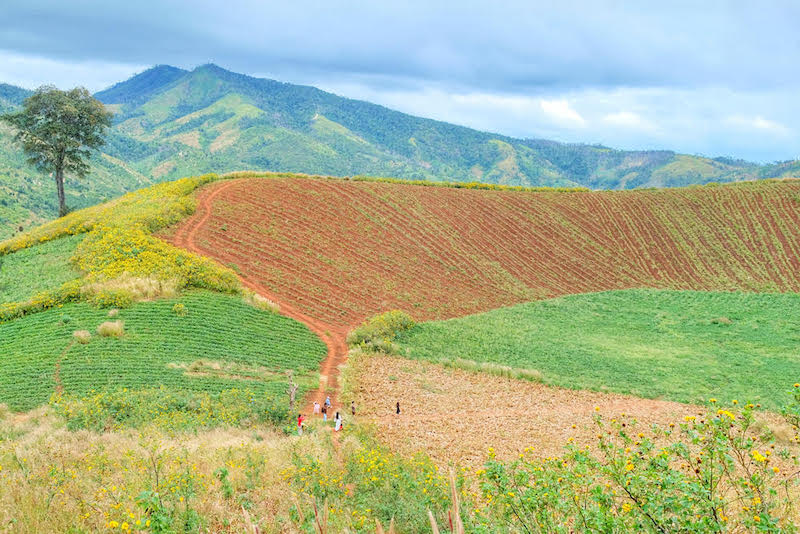 The volcano, which has been inactive for millions of years, has a funnel-shaped crater.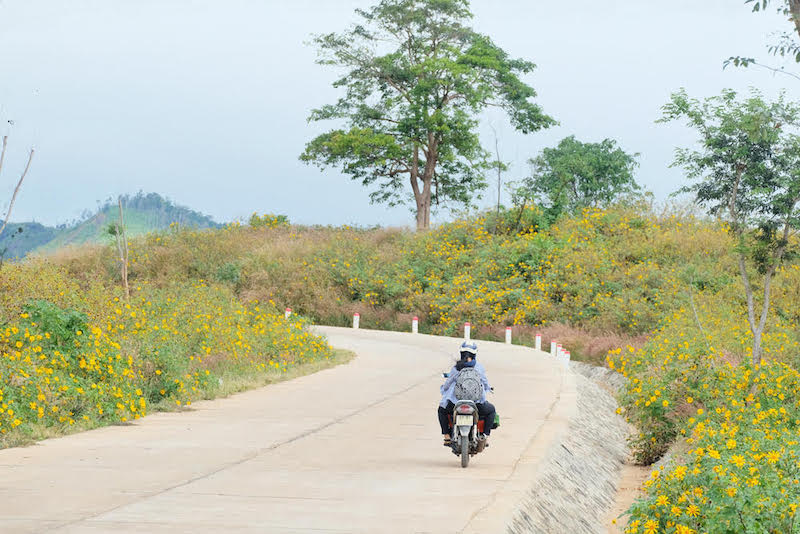 Yellow wild sunflowers grow along the paths leading to Chu Dang Ya volcano.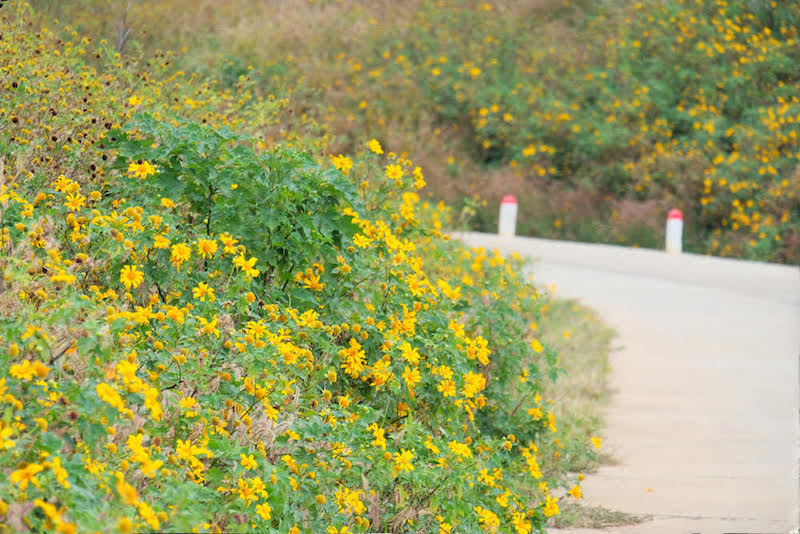 Wild sunflower is a plant in the daisy family. It grows wild and is very common in the Central Highlands region, where the climate is cool.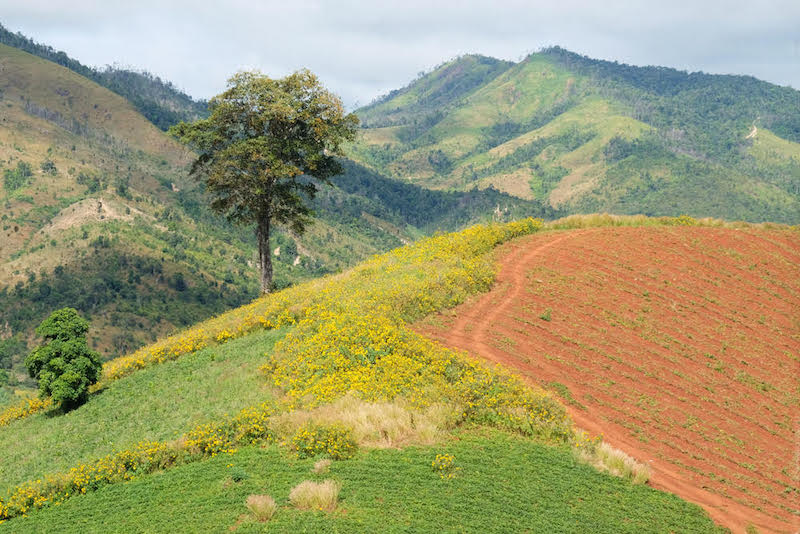 A corner of the Chu Dang Ya volcano from above, with bright yellow colours.
A local child at Ploi lagri village, at the foot of the volcano, creates a wild flower crown.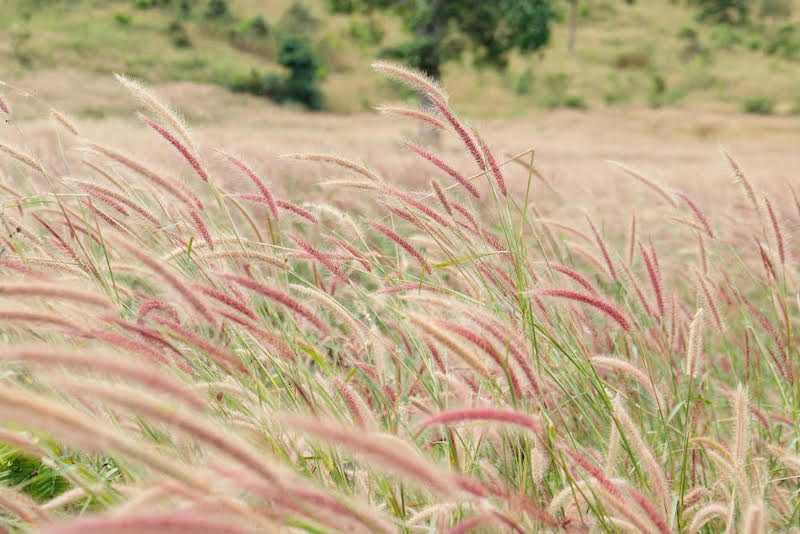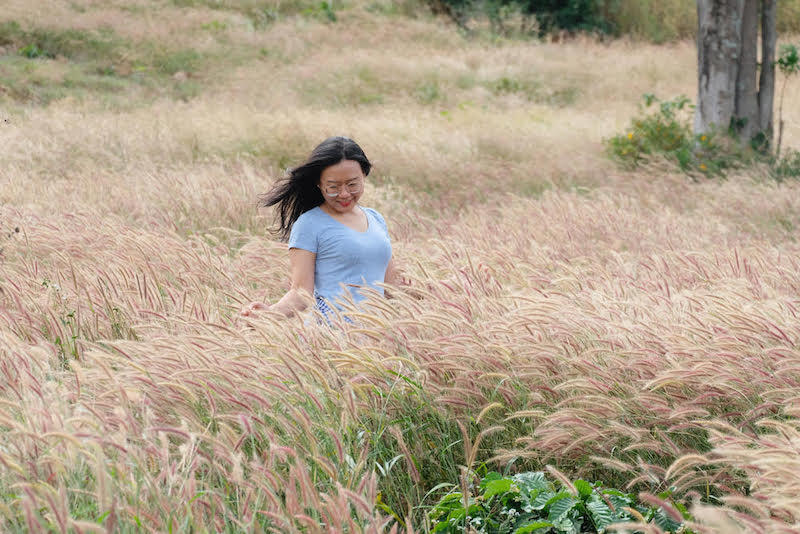 Besides wild sunflowers, visitors are also impressed by immense fields of reed under ancient trees.
Nhan Dan

Chu Dang Ya – a deactivated volcano has drawn the attention of tourists far and wide to the Central Highlands region thanks to its wilderness yet captivating beauty