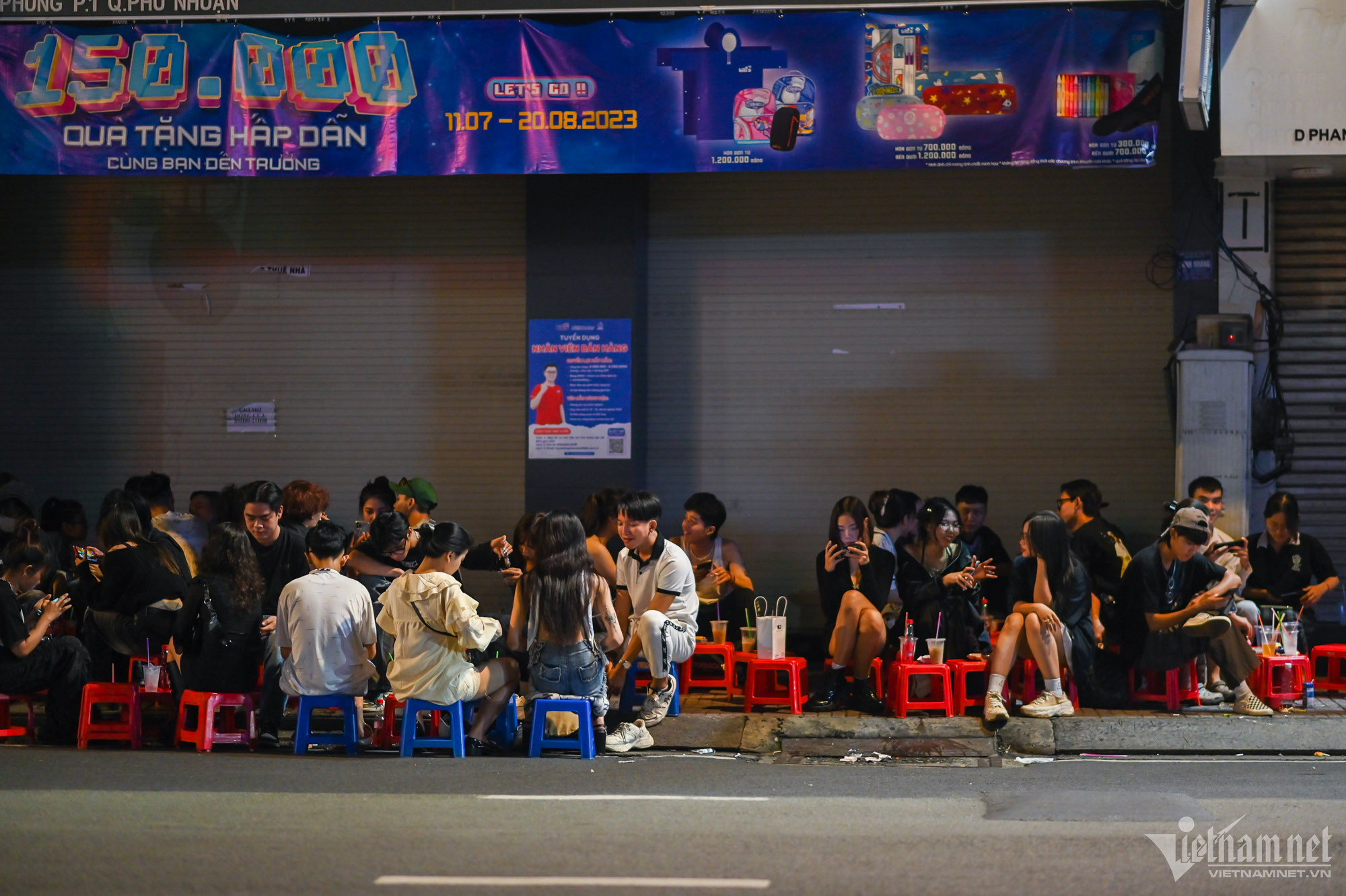 Many young people and tourists love to gather at night at a sidewalk coffee shop on Phan Dinh Phung Street in Phu Nhuan District to enjoy the quiet and airy space there. The coffee shop opens from early morning until 4 am.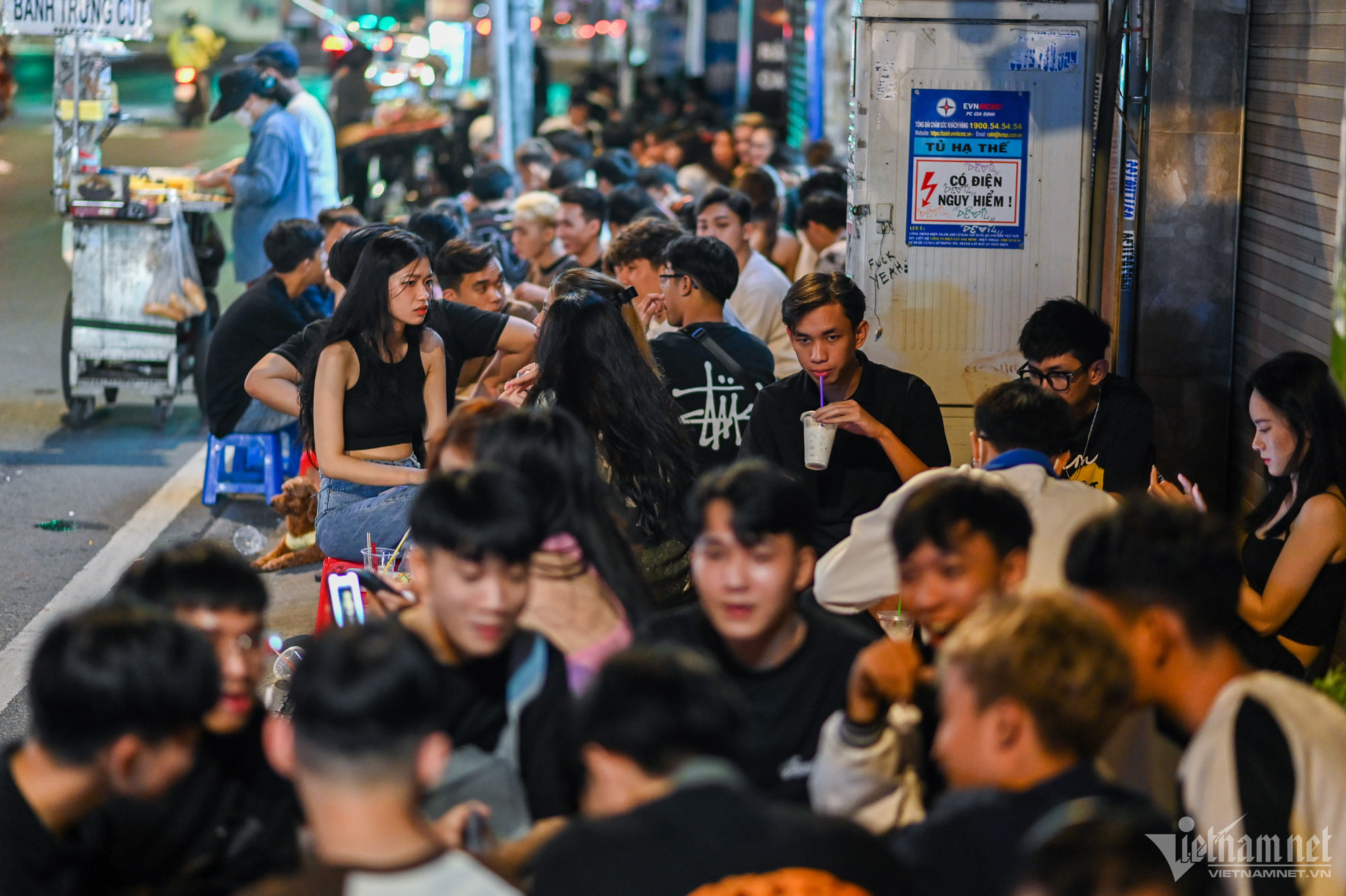 It has operated for more than 70 years old.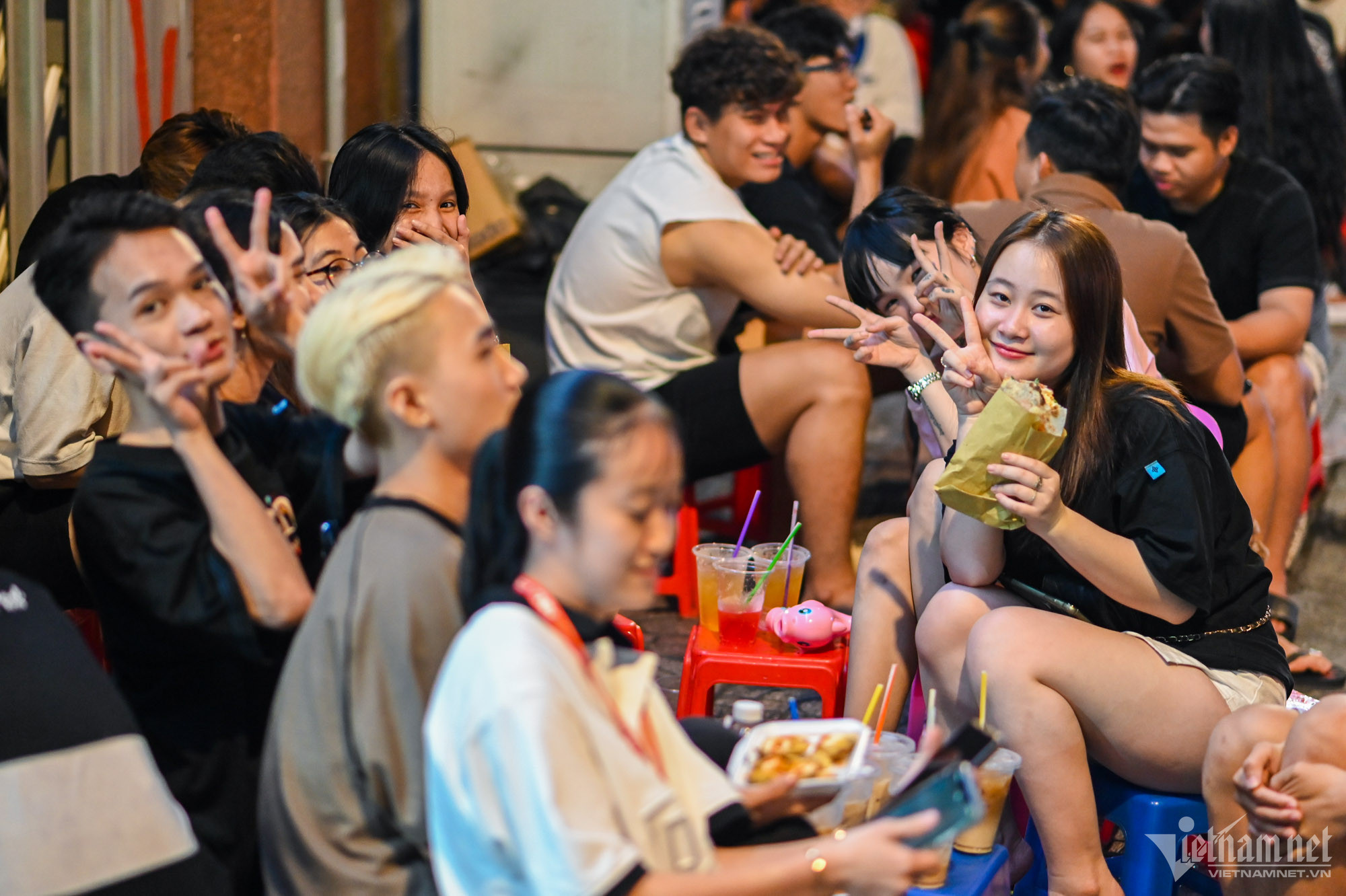 Many people come here to relieve stress. "We feel more comfortable sitting outdoors," a young man said.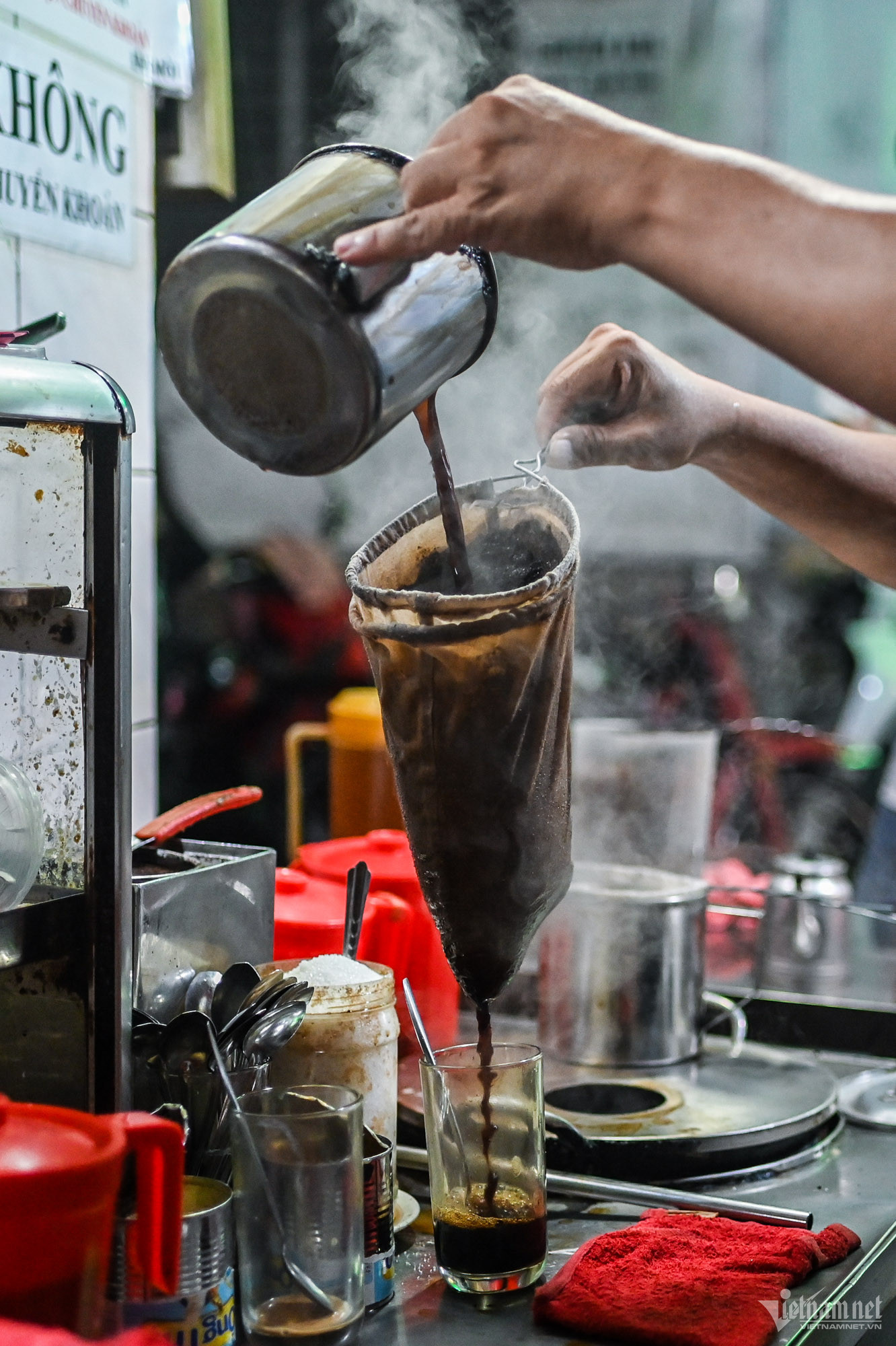 The coffee shop processes its own coffee, which has helped to maintain its original taste.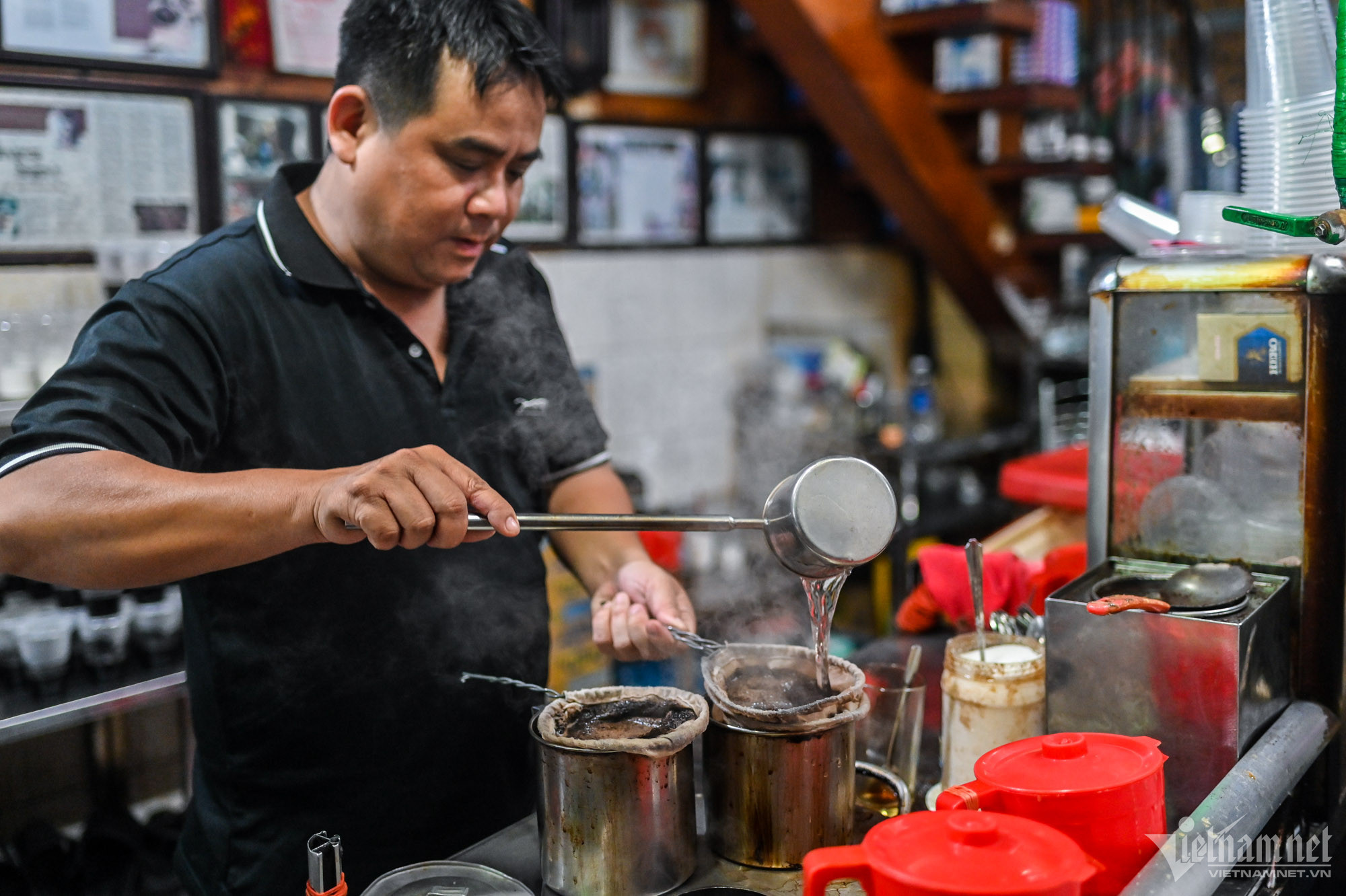 Called 'Cà phê vợt' – the coffee is prepared in a fabric bag.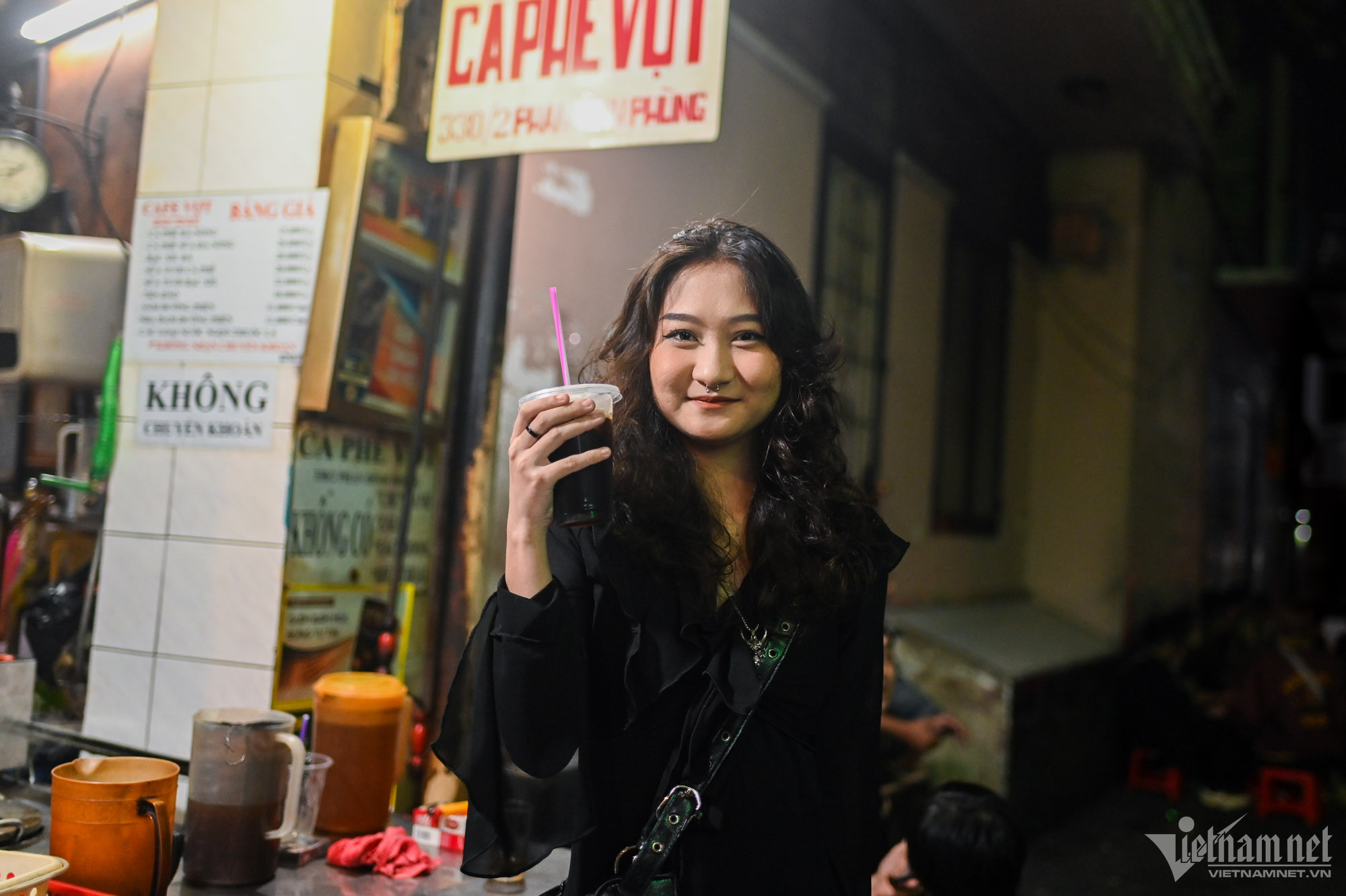 All process was finished by a small fabric bag. The fabric bag is filled with coffee, then dipped in the boiling kettle and stirred by the chopsticks for several times. After that, people cover the lid on and "cook" the coffee about ten minutes until it can be served for your customers. Making coffee in this way always keeps the coffee purity and fresh.
A cup of black coffee is only VND15,000 (less than $1).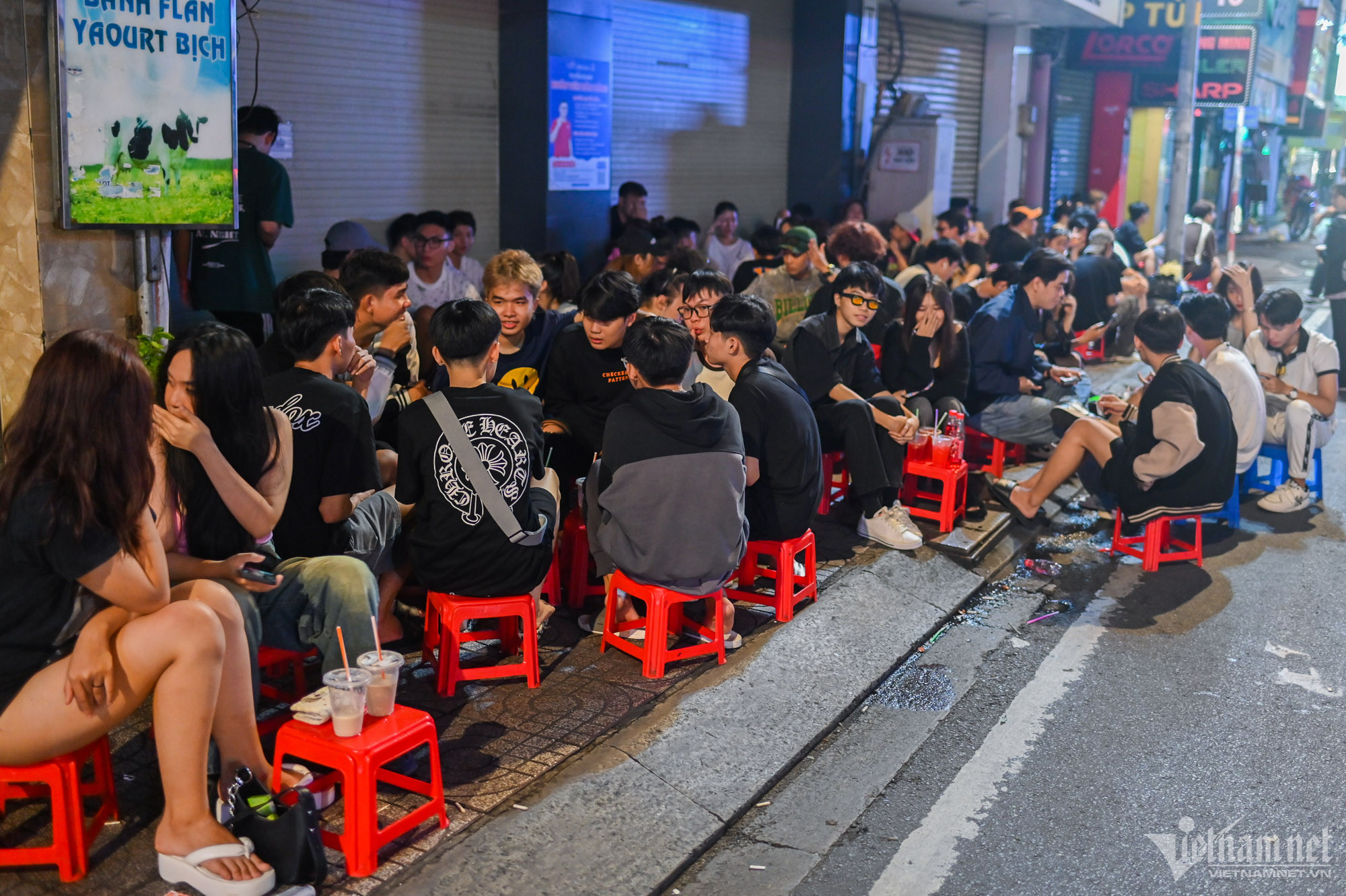 Customers have to serve themselves. After buying a drink, they take a plastic chair and choose a suitable place to sit.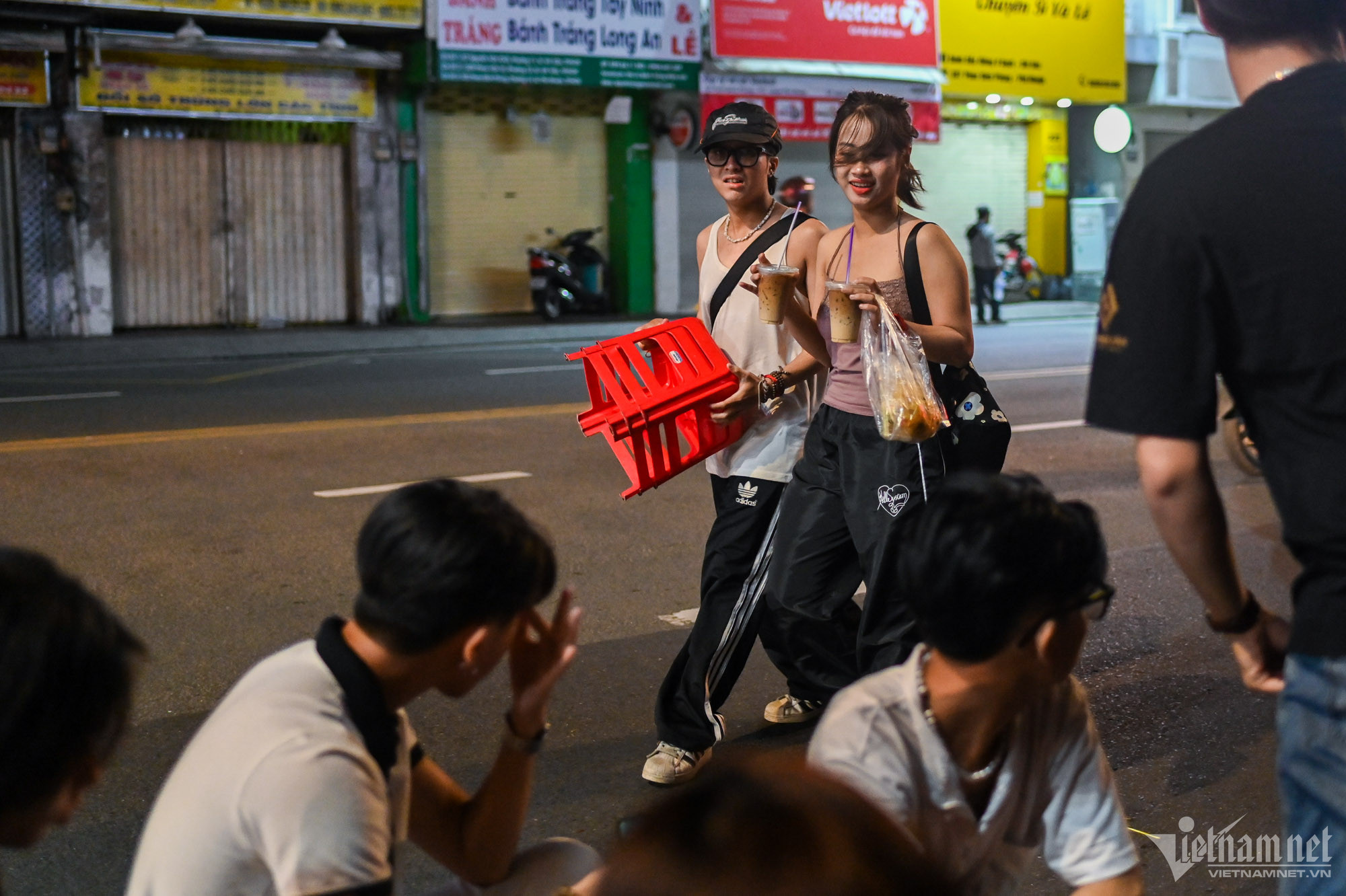 Even at 2am, many people struggle to find a seat at the outdoor cafe.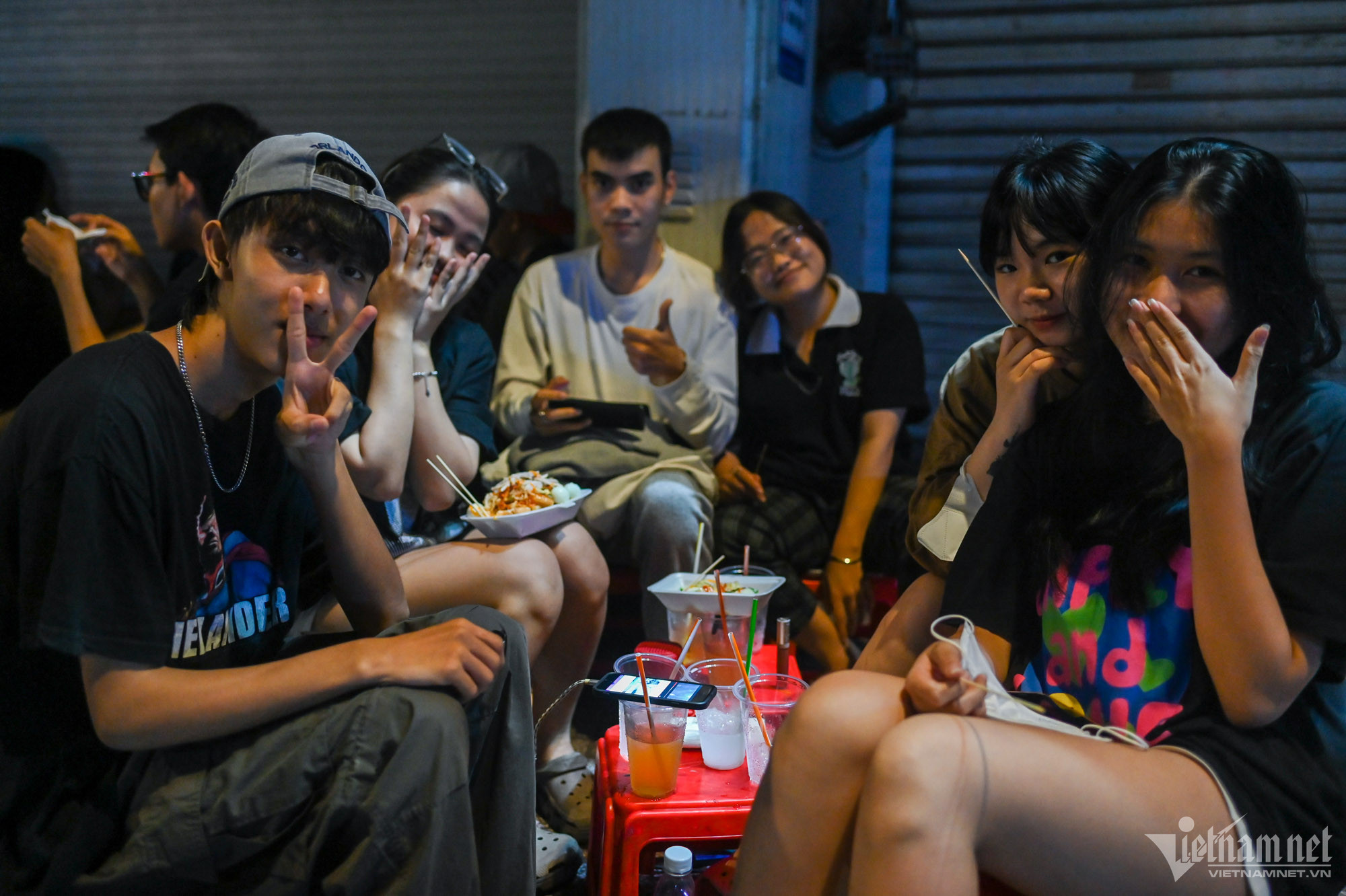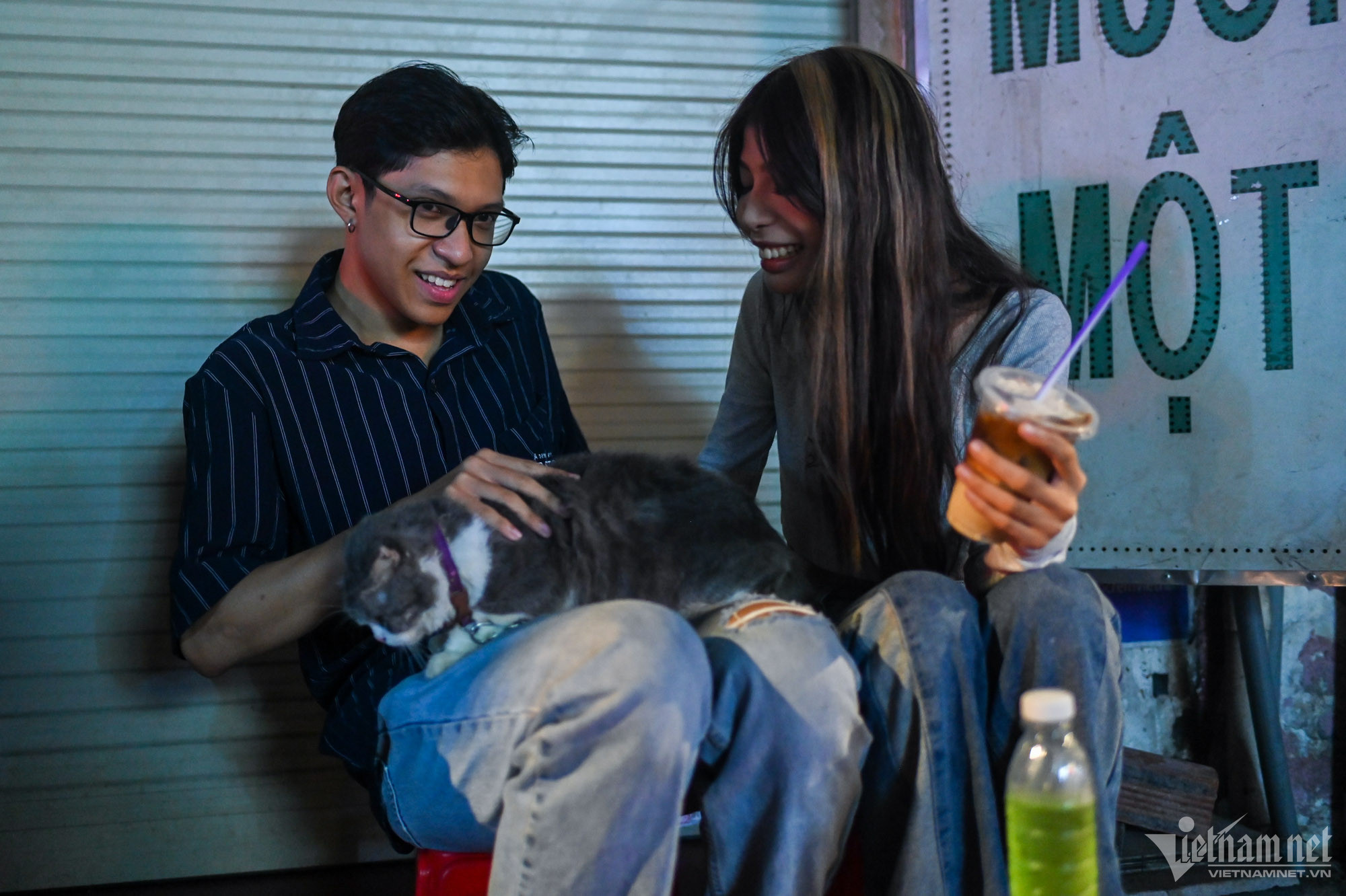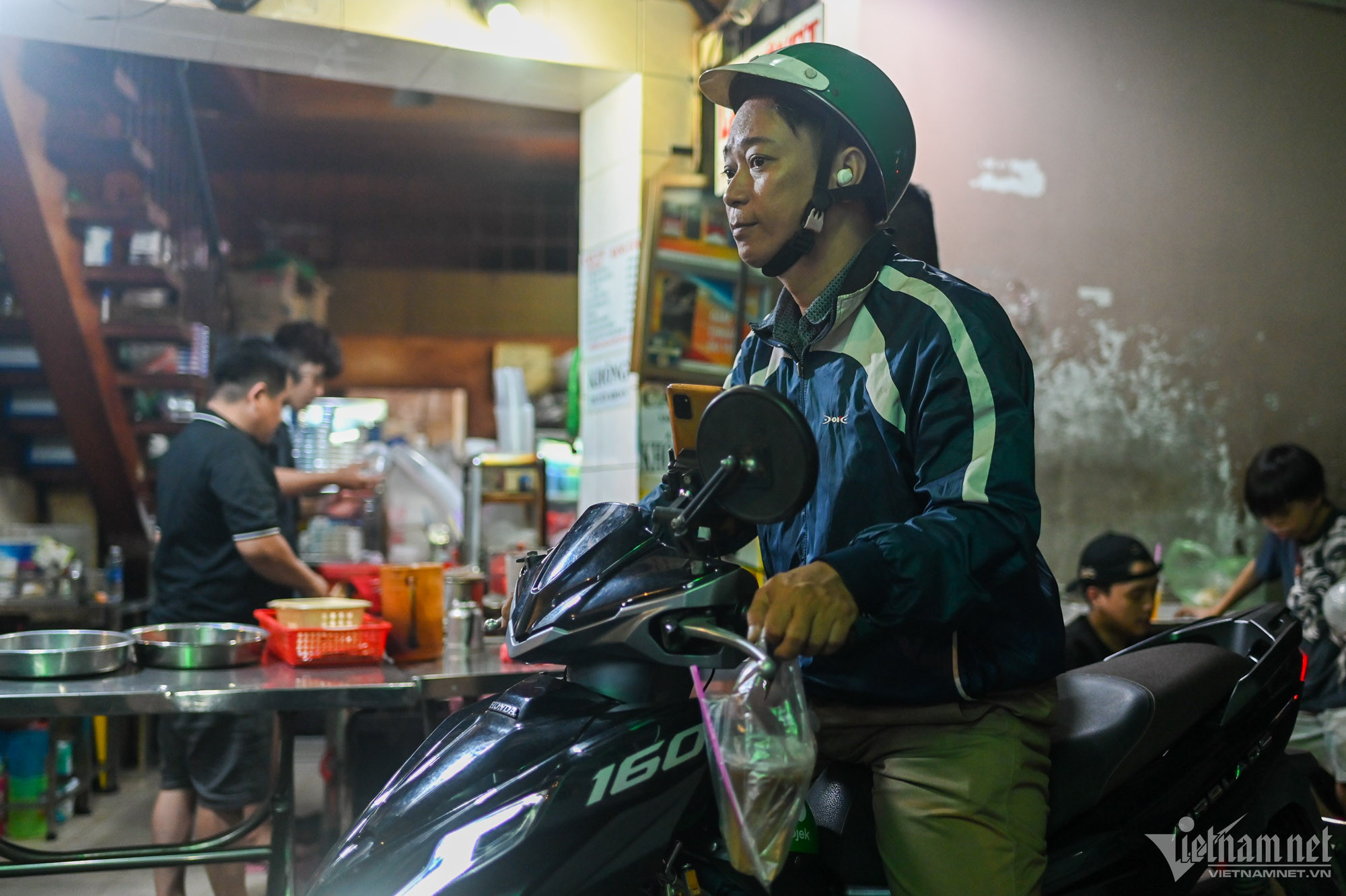 Nguyen Hue