Enterprises worried as steel prices escalate globally
The domestic steel price hike has been attributed to a global price increase. To reduce steel prices, production costs need to be cut.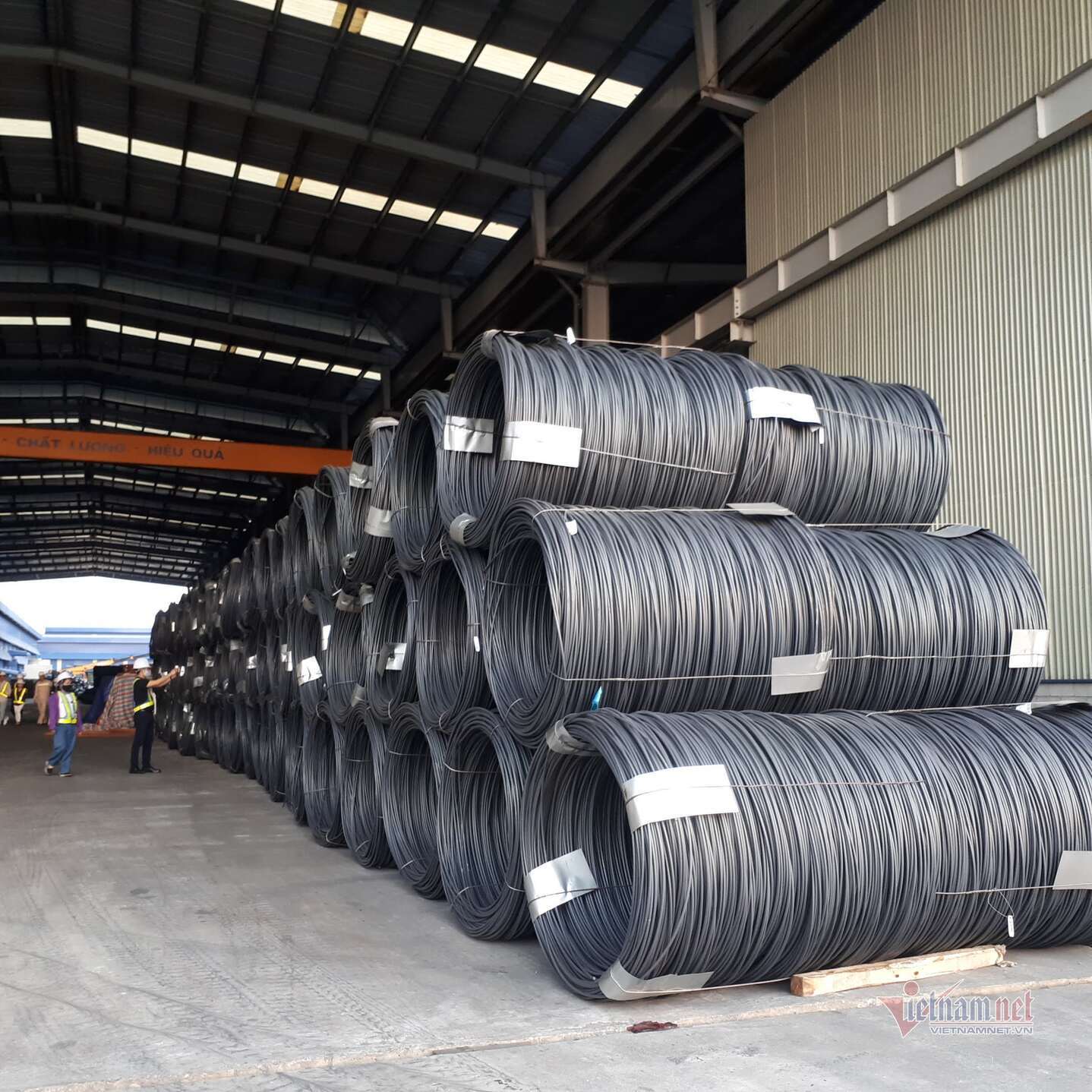 The Ministry of Industry and Trade (MOIT) has asked the Vietnam Steel Association (VSA) and steel manufacturers to reconsider their business plans related to input materials and to cut production costs to reduce prices, and to increase productivity to satisfy domestic demand. It has also asked manufacturers to restrict the export of steel products in high domestic demand.
In addition, distribution agents that provide steel products to consumers should be checked to avoid steel speculation, which may push up prices and cause unhealthy competition.
Explaining the steel price hikes, VSA said domestic prices are affected by the input material market and the prices of finished steel products in the world, especially in China, which provides nearly 60 percent of the global raw steel output.
The major factors governing the market include tightened supply under the Chinese Government's policy on controlling pollution; and the increase in Chinese domestic demand as a result of their economic recovery and the 5-year economic development plan for 2021-2025.

The domestic steel price hike has been attributed to a global price increase. To reduce steel prices, production costs need to be cut.
Also, China is reducing export tax refunds from 13 percent to 9 percent or even zero percent in an effort to reduce steel exports.
The global economic recovery is also increasing demand for steel. The Organization for Economic Cooperation and Development and international institutions all said that the global steel manufacturing capacity still cannot recover to the level seen before the pandemic outbreak.
"This means that the steel prices will continue increasing," VSA warned.
The steel price increase is also blamed on the transport fee, caused by the lack of containers. The materials for steel production (iron ore, scrap steel), fuel, regular consumables (fat coal, coke, graphite, rollers, refractories, etc…) and backup equipment for steel manufacturing all need to be fed by imports.
"The recent price increase is in accordance with the market. The input material prices have increased all over the globe, and the raw and finished steel products are witnessing unpredictable fluctuations," VSA said. .
Anticipating risks
A representative of MOIT said enterprises now can satisfy domestic demand and there is no steel shortage.
He said the ministry, as the management agency, cannot prohibit enterprises from exporting products and can only ask them to restrict exports.
VSA said that Vietnam's steel output will be high enough to satisfy the domestic market and for export. In 2021, Vietnam's steel demand will increase by 7-10 percent compared with 2020.

To run production, Vietnam will have to import many materials. Exports will have to face increasingly high protectionism being pursued by many countries.
VSA has recommended that its member companies apply solutions to stabilize the domestic market. They need to increase capacity, step up production, organize the distribution network to stabilize supply and satisfy demand, prioritize materials and raw steel for the domestic market, cut production costs, and ensure reasonable selling prices.
In February, when steel prices began escalating, MOIT sent a report to the Prime Minister and proposed solutions. The agency pointed out that the steel price increased because of the sharp rise in demand from the Chinese market.
According to MOIT, Vietnam needs to import 18 million tons of iron ore in 2021, about 6-6.5 million tons of scrap steel, 6.5 million tons of fat coal for cooking, and 10,000 tons of graphite.
If the input material prices stay at high levels, domestic steel production will still be affected. Analysts have predicted a continued steel trade deficit in 2021 (the deficit was $6.4 billion in 2020).
MOIT has asked the Prime Minister to instruct the Ministry of Finance to adjust the import tariffs on some steel products which saw heavy price fluctuations and consider imposing an export tax on hot rolled and structural steel products.
The General Statistics Office also proposed that the Government give support to steel manufacturers to help them cut costs of the materials under the state's control on pricing.
As for hot-rolled coil, only Formosa and Hoa Phat can manufacture this type of product, which means that Vietnam still needs to import these products in large quantities. MOIT has warned that the supply-demand imbalance will continue, once demand for mechanical engineering and supporting industries rises.
To increase the steel supply to serve industries, the Government needs to offer investment incentives to encourage investors to scale up production, or attract new investors capable of developing hot-rolled coil manufacturing projects. 
Luong Bang

The Ministry of Industry and Trade has proposed the Government consider policies to tighten exports of steel products to stabilise the domestic market amid soaring steel prices in recent months.

During the opening two months of the year, iron and steel exports have enjoyed a stellar growth rate of 71.9% compared to the same period from last year, with major domestic firms such as Hoa Phat and Hoa Sen exporting large shipments.