Entertainment and cultural events of the week (February 6-12/2023)
Upcoming entertainment and cultural events in Vietnam's major cities on February 6-12.
Exhibition "Draw the Cats"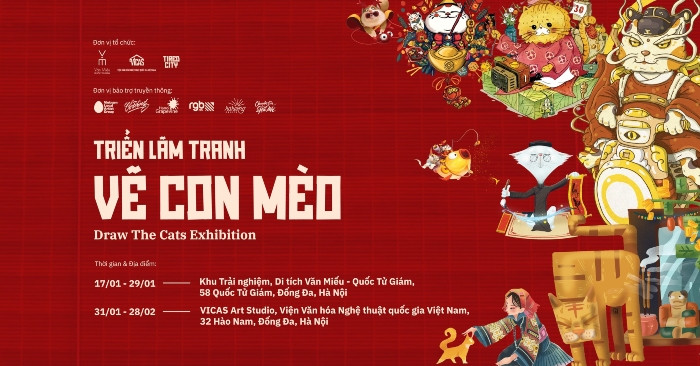 Opening: Tues 17 Jan 2023, 01:30 pm
Exhibition: 17 – 29 Jan 2023
The Special National Landmark Van Mieu – Quoc Tu Giam
58 Quoc Tu Giam Street, Dong Da, Ha Noi
Exhibition: 31 Jan – 28 Feb 2023
VICAS Art Studio
32 Hao Nam Street, Dong Da, Ha Noi
A special event to celebrate the Year of the Cat 2023 is right around the corner. Immerse in the joyful atmosphere of the New Year with the upcoming "Draw the Cats" Exhibition, which is organized by the Center for Scientific and Cultural Activites Van Mieu – Quoc Tu Giam, Vietnam National Institute of Culture and Arts Studies (VICAS) and TiredCity.
With a hope to evoke a picture brimmed with creativity, uniqueness and positivity, "Draw the Cats" Exhibition will introduce interesting artworks of cats to all viewers. Through the lens of young artists, the "main character" of the year will be depicted in diverse shapes and forms.
Spring festival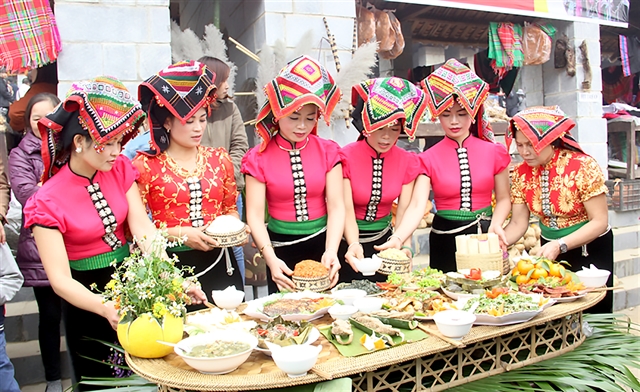 Venue: Vietnam Village for Ethnic Culture and Tourism, Dong Mo District, Hanoi
Time: Until the end of February

The festival is held annually to welcome the spring and to honour ethnic communities' identity, promote solidarity among them and offer a traditional festive atmosphere to tourists as well.
Some 100 representatives of 15 ethnic groups from 13 localities throughout the country will host activities each day during the month.
The festival climax will be on February 11 and 12 with the Katê Festival of the Chăm group, tree planting, folk chậm đò ho singing and performing Xòe Thái - a UNESCO recognised intangible cultural heritage of humanity.
The Katê Festival is one of the biggest and most unique cultural activities of the Chăm. It features a host of activities and ceremonies at ancient towers, with traditions including offerings to ancestors, musical performances, and the signing of hymns praising kings who were prominent in the building and development of the Champa Kingdom and the Chăm people.
Tree planting has become an annual Vietnamese custom each Lunar New Year since President Hồ Chí Minh initiated the campaign, contributing to environmental protection, socio-economic development, and national defence and security.
Since then, tree planting has been practised whenever a lunar new year comes. It will take place over half an hour at the Thái ethnic village.
Some 60 Thái artists from the northern province of Sơn La will perform Xòe Thái. The dance expresses the solidarity, democracy and collectiveness of the Thái people.
The group dance xòe at spring festivals, crop festival and weddings, which has been considered a cultural symbol of the northwest region.
Xòe Thái performances will begin at 2.30pm on February 11 and 9.30 and 2.30pm on February 12.
There will be folk games, traditional dishes, typical delicacies of various ethnic groups and folk singing and dancing.
In addition, visitors to the festival can enjoy and learn how to cook delicious dishes and specialties and make traditional handicrafts of the groups.
The festival offers an opportunity for ethnic groups to meet and exchange cultural values and daily life activities. It also contributes to honouring and preserving the traditional culture of Vietnamese ethnic minorities.
Exhibition honouring General Vo Nguyen Giap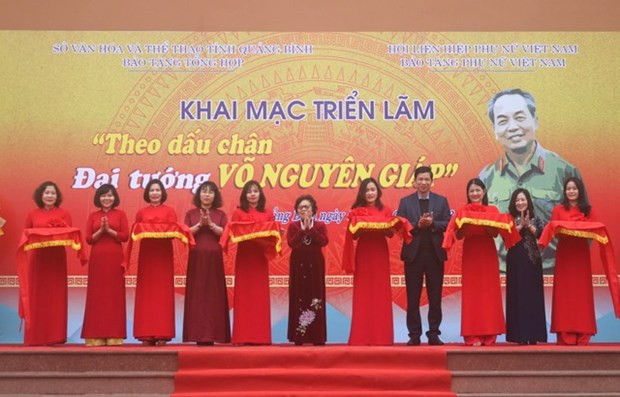 Until Feb 20,
Quang Binh Museum and the Vietnam Women's Museum, Quang Binh Province

A poetry and photographic exhibition on late General Vo Nguyen Giap.

The exhibition entitled "Theo Dau chan Dai tuong Vo Nguyen Giap" (In the Footsteps of General Vo Nguyen Giap) features 110 poems by teacher-poetess- journalist Nguyen Thi My Dung. She had the unique opportunity to meet and write many poems about the talented general over a span of more than 20 years.

The poems introduce to the public stories and images on the historic victory of Dien Bien Phu and the life and career of the general.
SiaM vol. 22: Aurora Borealis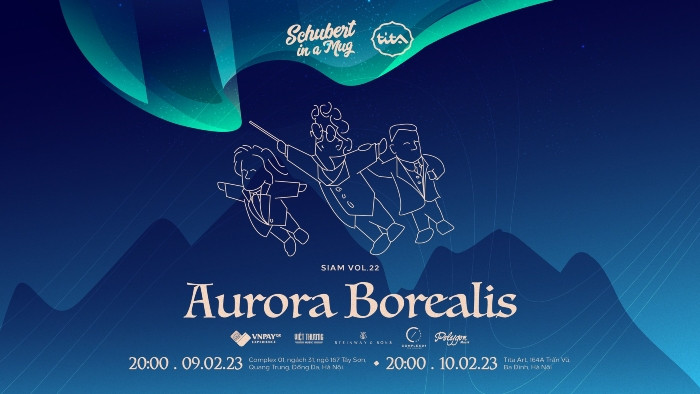 Feb 9, 8 pm
Complex 01, Lane 167 Tay Son Street, Dong Da District
Feb 10, 8 pm
Tita Art, 164A Tran Vu Street, Ba Dinh District
To stand beneath a glimmering night sky, to be in front of an endless sea of crashing waves, to see the breath-taking Northern Lights, the Aurora Borealis—plenty are the wonders that nature gives us. Amidst it all, you at once feel small in comparison the great beauties out there and you get the sense, as Rumi put it, that you're shining "like the whole universe is yours."
Parting ways with the solemn sun of vol. 21 "Solar eclipse", SiaM invites you to continue our adventure together with a journey North, to immerse ourselves in the radiance of the Aurora Borealis. On this adventure, the harmonies of the violin, the oboe, and the piano, in the hands of Norwegian composer Edvard Grieg and Finnish composer Jean Sibelius, will build a forest of pine around you, where the cold wind whistles and where polar bears dance.
Exhibition 'No more, not yet'
Opening: Feb 3, 06:30 pm
EMASI Nam Long, 147 Street No.8, Nam Long Residential area, D7, HCMC
Display: Feb – June, Wed & Fri, 10 am – 04 pm
EMASI Nam Long (D.7)
Tues & Thurs, 10 am – 04 pm
EMASI Vạn Phúc (D.Thủ Đức)
*and every last Saturday of the month
Nguyen Art Foundation (NAF) proudly invites you to the opening of 'No more, not yet', an exhibition that looks back on Nguyen Thi Thanh Mai's shapeshifting artistic practice in all its multiplicity. Winner of the Artist Excellence Award (inaugural edition, initiated by The Factory Contemporary Arts Centre and managed by in-tangible institute), her work is presented here alongside nearly 20 artists whom she calls her colleagues and friends. The exhibition will be on display from February to June 2023 across the campuses of EMASI Nam Long and EMASI Van Phuc.

Exhibition "This is not A Dream"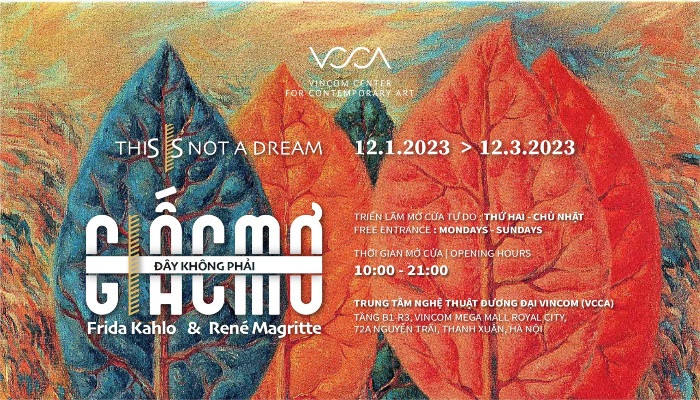 Exhibition: Until Mar 12, 10 am – 09 pm
Vincom Center for Contemporary Art (VCCA), B1 – R3, Vincom Mega Mall Royal City, 72A Nguyen Trai, Thanh Xuan District, Hanoi
Featuring nearly 100 classic works in digital versions of two great Surrealists Rene Magritte and Frida Kahlo.

Rene Magritte (Belgium, 1898-1967) and Frida Kahlo (Mexican, 1907-1954) can be seen as the two extremes of Surrealism and the negative. If Frida – who always paints his own reality, Rene paints everyone's reality – with a twist somewhere. Magritte's works, from murals, magazine covers, to classics, are all aimed at an audience. To interact with the audience, Magritte is interested in creating puzzles, unknowns, and visual tricks. He wanted to paint the impossible as a form of realistic expression, thus free from coincidences and coincidences, which was the opposite of contemporary Surrealist painters.

Exhibition "Tết Art 2023″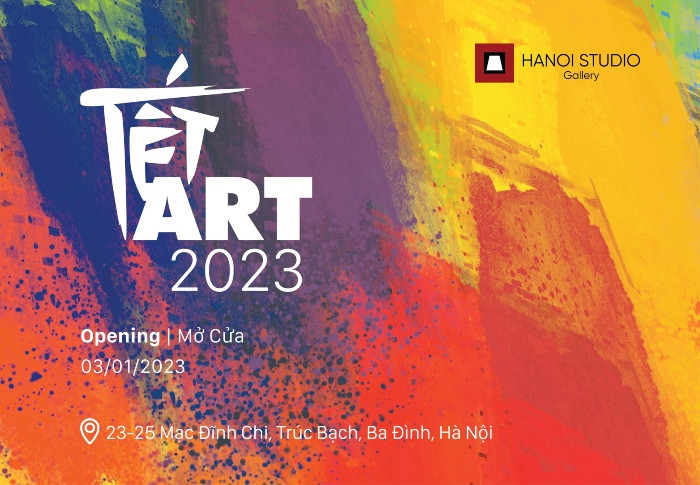 10:00 – 18:30, 03 Jan – 31 March 2023
Hanoi Studio Gallery, No. 23-25 Mac Dinh Chi Street, Ba Dinh District, Hanoi
Tết Art – an annual event that we, along with painters and sculptors, always want to bring to the public every Spring.

The nostalgic north wind, the crowded street, and the year-end hustle. The season of busyness, the "walking", the "watching", the "sightseeing", and moments of family reunion.
Exhibition: "Living"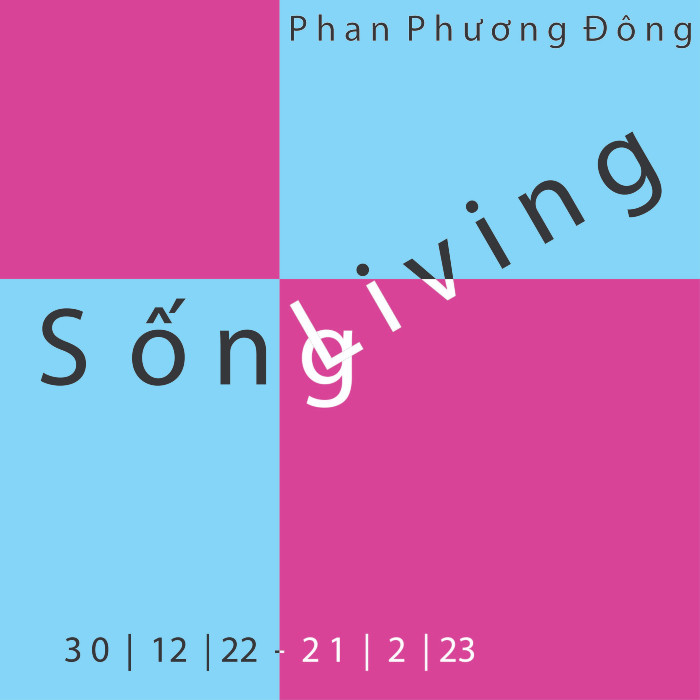 Until Feb 21
Dong's Art Space, 27/20, 27 Street, Hiep Binh Chanh ward, Thu Duc City, HCMC

Lockdown covid 19 is a very special period when people have to struggle every day between life,death and existence… Someone once said you have to turn the non-conforming condition into a match. Optimal lives are designed, not discovered. Artist transforms the sorrows and hardships of that situation into architectural works, sculptures and digital prints. Source inspiration: Potential interaction between man and machine; Breaking the line between the visible and the imaginary; Emphasizing the Human-Nature-Technology. These new works are presented at Phan Phuong Dong's art space.

Exhibition "Story of Vu"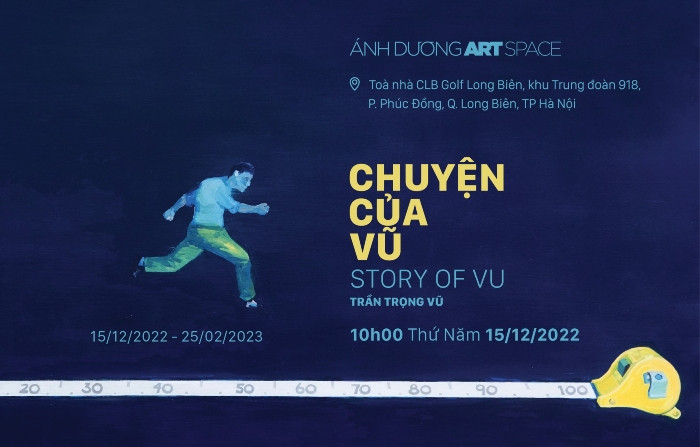 Until Feb 25, 2023
Ánh Dương Art Space, Long Bien Golf Club Building, 918 Regiment, Phuc Dong, Long Bien District, Hanoi

Hanoi Studio Gallery, 23-25 Mac Dinh Chi Street, Ba Dinh District

A short and simple name to be an open introduction to the Vietnamese art lovers in this solo exhibition of artist Tran Trong Vu.

Within the series "Road to Sunshine"- a project towards "Sunshine Art Museum", we are delighted to present the exhibition "Story of Vu" – An artistic portrait of Tran Trong Vu.