Exhibition "Road to 2024″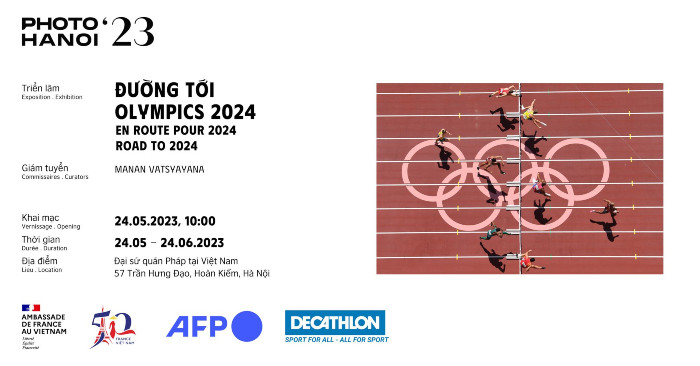 May 24 – June 24
French Embassy in Vietnam, 57 Tran Hung Dao Street
Curator: Manan Vatsyayana
Agence France-Presse proudly presents 24 incredible photos celebrating the Games and the Olympic spirit in the "Road to 2024" exhibition.
AFP photographers captured these unique images from previous Olympic competitions and events leading to the 2024 Games in Paris. The audience will be able to experience and relive the most memorable moments of these major sporting events thanks to AFP's distinctive perspective – a blend of expertise, creativity, and innovation.
Exhibition "When I Miss You, Má"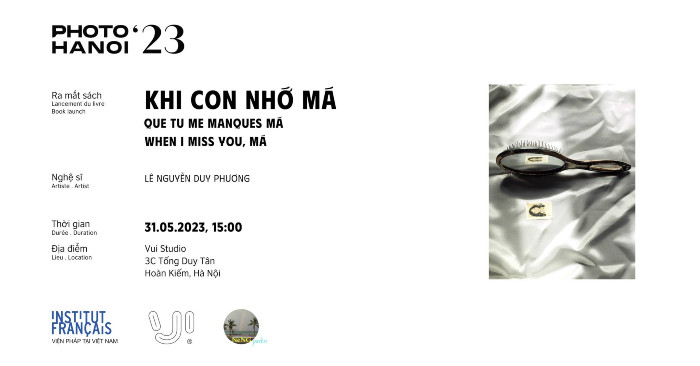 Wed 31 May 2023, 03 pm
Vui Studio
3C Tống Duy Tân, Hoàn Kiếm, Hà Nội
Artist: Lê Nguyễn Duy Phương
The book is another way of looking at documentary photography through a son's nostalgia for his mother, who passed away not long ago.
With objects and photographs of his mom, Duy Phuong journeys through time with photography while taking pictures. He remembered his mother through his own thoughts, recalling their protracted and never-ending conversations.
His photography combines the poetic and documentary elements once again, but this time with personal and family archives.
"When I Miss You, Má" is an event in the framework of Photo Hanoi'23 – International Photography Biennale
Remission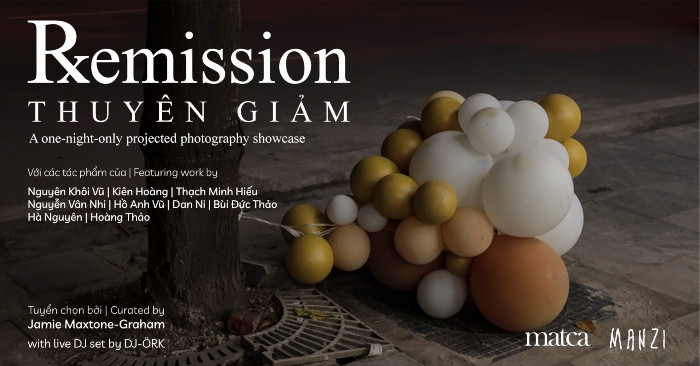 May 26, 06 pm – 09 pm
Manzi Exhibition Space, 2 Hang Bun Lane
This is a one-night-only projected showcase of new photography from Hanoi. The work was produced in a long-term intensive photography workshop at Matca and the resulting nine, extraordinary portfolios can teach us all what is possible in this well-practiced art.
Come early and enjoy the company of the photographers and their very special work. There will be no repeat showcase.
Featuring work by: Nguyên Khôi Vũ, Kiên Hoàng, Thạch Minh Hiếu, Nguyễn Vân Nhi, Hồ Anh Vũ, Dan Ni, Bùi Đức Thảo, Hà Nguyên, Hoàng Thảo.
VYO Community Concert 2023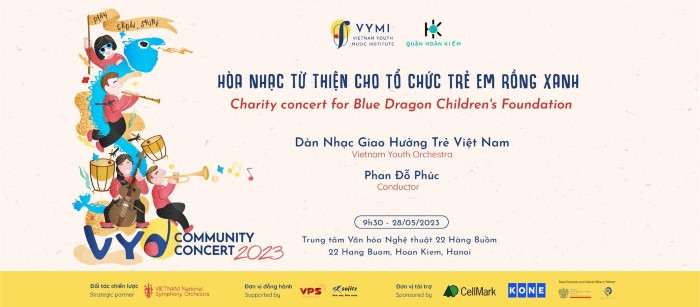 Sun 28 May 2023, 09:30 am
Centre for Art & Culture 22 Hang Buom
22 Hàng Buồm, Hoàn Kiếm, Hà Nội
To continue our journey of bringing the beauty of Classical Music closer to the community, the passionate and energetic VYO youth starts this summer with our vibrant classical music program, along with an invitation to all the audience to join us in a meaningful charity project.
VYO Community Concert 2023 is a charity concert which supports education projects of the Blue Dragon Children's Foundation, a charitable organization focusing on rescuing and supporting children off the streets, children with disability and who are the victims of human trafficking around Vietnam.
As part of the fundraising campaign to raise 300,000,000đ, which is equivalent to 50 packages of tuition fee for underprivileged children, the Vietnam Youth Orchestra hopes our music will be of some humble help to the Blue Dragon's children.
Exhibition :"A Reunion with Vietnam"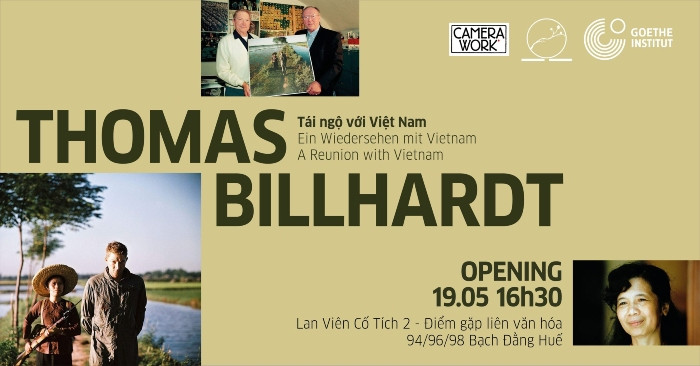 May 19 – 26,
Lan Vien Co Tich 2, 94/96/98 Bach Dang Street, Hue City

Thomas Billhardt (*1937 in Chemnitz) is considered one of the most important documentary photographers in the GDR. He was a freelance photojournalist and became world famous through publications in international magazines and through exhibitions in numerous countries. His pictures documented the horrors of the Vietnam War for the first time, especially in the faces of the children he photographed.
Thomas Billhardt traveled to the bombed and fighting country six times between 1962 and 1975, and many more times later. His photographs have been published in several illustrated books. "Pilots in Pajamas" (1968), »Longing for Peace: Vietnam« (1973), 'Hanoi. The Day Before Peace" (1973) and "Faces of Vietnam" (1978).
Sentimental Materials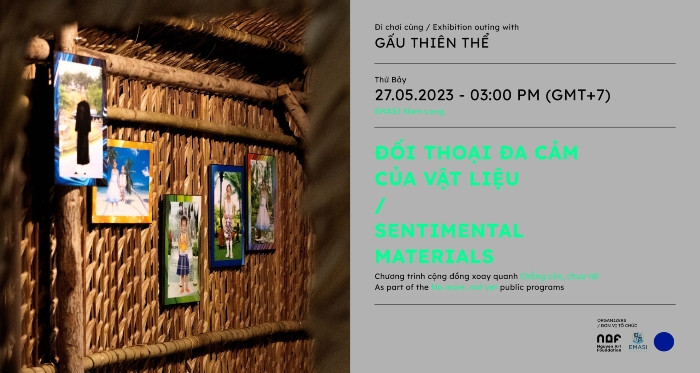 Sat 27 May 2023, 03 pm
Art Space, EMASI Nam Long
No. 147, Street no. 8, Nam Long residential area, D7, HCMC
The sentimental materials of Nguyen Thi Thanh Mai
The smooth surface of wood worn down through years of skin contact, the fire ash that leaves clothes riddled with holes, the rot of wood submerged in water – these surfaces, impossible to recreate by human hands, are rich with emotion and carry with them singular narratives. This exploration of Thanh Mai's works led by gấu thiên thể is an effort to delve deeper into the relationships between materials and people, clothing and the body, driftwood and a peaceful home. Anchoring gấu thiên thể's storytelling of the exhibition is what the duo calls the sentimentality of materials. This journey will unveil the traces of human presence within Thanh mai's artworks that are unique to a community floating on the vast waters of the Tonlé Sap.
Exhibition: "While In Japan"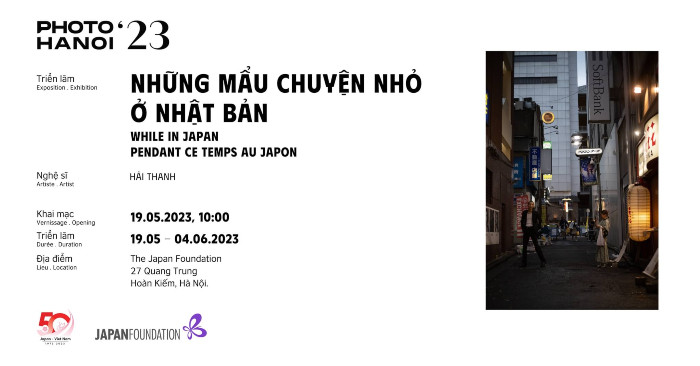 19 May – 04 June 2023
The Japan Foundation
27 Quang Trung, Tran Hung Dao, Hoan Kiem, Hanoi
Artist: Hải Thanh
The series of photographs of Japan by Hai Thanh were taken when the artist visited the country for the first time in 2016 with his family, as a way to record his personal experience and memories during his six-month stay in a country with such a rich and distinctive culture. The strong impressions of his first visit propelled him to return to Japan, to observe and learn more about the lifestyle, the urban landscapes, the people going about their orderly and logical ways of life, and the harmonies and contrasts existing side by side in everyday situations.
During his time in Japan, while having the opportunity to take photographs of several other places, the artist was most impressed by the capital city, with the unrivaled diverse and uninhibited nature of its cultural expressions. The photographs of the exhibition, hand-picked by the artist himself, give us a glimpse into his private and subjective perspective during his visits to Japan in 2016, 2018, and 2019.
Exhibition "Teatros"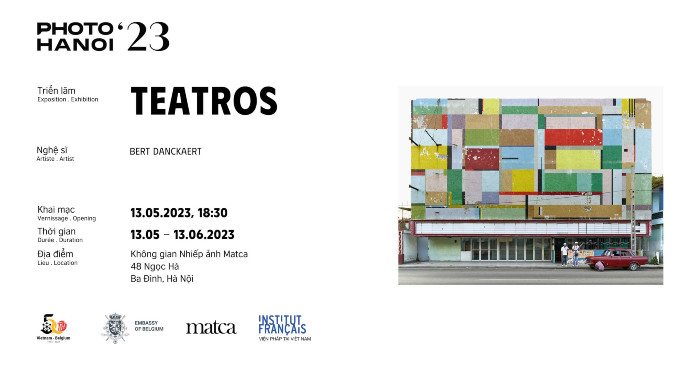 Opening: Sat 13 May 2023, 06:30 pm
Exhibition: 13 May – 13 June 2023, 07 am – 07 pm
Artist talk: Thurs 18 May 2023, 06:30 pm – 08 pm
Matca Space for Photography
48 Ngoc Ha, Ba Dinh, Hanoi
Twenty or more images of Havana cinemas make up the "Teatros" series (2018–2022). Before the revolution, Havana had at least as many movie theaters as New York or Paris, when Cuba was a vacation destination for (primarily) American tourists. Many have not been used for decades, either given a new purpose or withered away with the Cuban economy. Most structures are from the 1940s and 1950s, while some were constructed just after the revolution by the Castro government.
Most of the photographs in the series are digitally stitched and made up of several different shots. The individuals in the foreground were indeed present at those locations, though (in some cases) not simultaneously. They were photographed separately and then superimposed on each photo, questioning the veracity of the photographic moment. The photos could therefore be more suggestive of fiction and fabrication. Instead of relying on photographic luck, the photographer assumed the role of a director (CFR. cinema/theater) who determines the scenario.
The exhibition is part of a series of programs to celebrate the 50th anniversary of the establishment of diplomatic relations between Vietnam – The Kingdom of Belgium (1973 – 2023) and a part of the Photo Hanoi'23 International Photography Biennale.
Songs of Singularity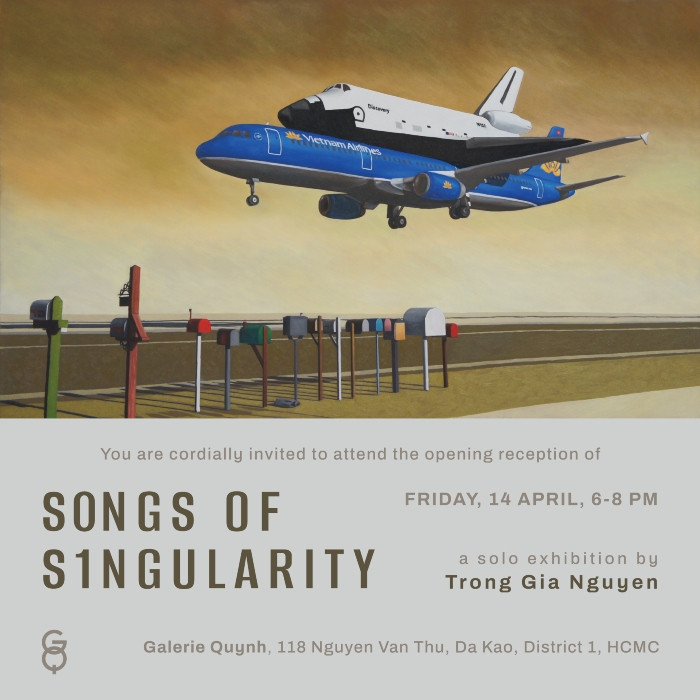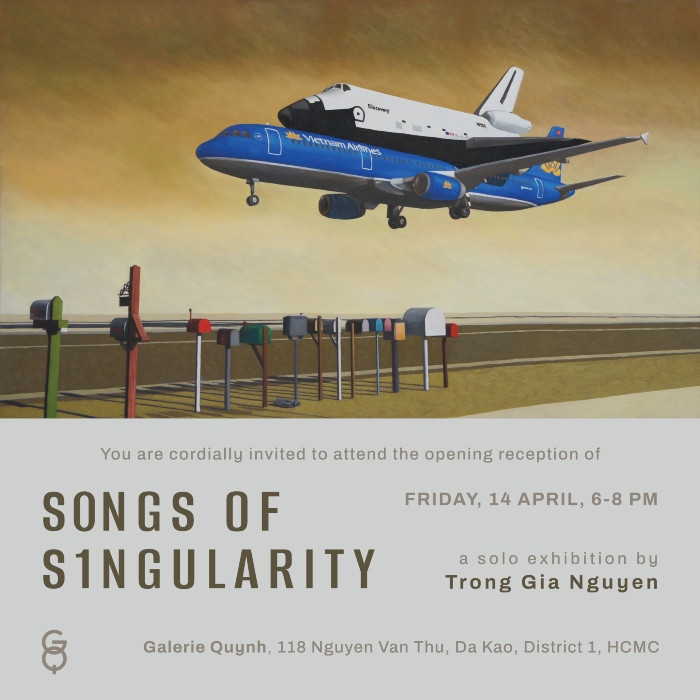 Until June 3, Tues – Sat, and by appointment, 10 am – 05 pm
Galerie Quynh, 118 Nguyen Van Thu Street, D1, HCMC
An exhibition of new work by Brussels-based artist Trong Gia Nguyen. For his third solo exhibition at the gallery, Nguyen will exhibit four distinct, but connected bodies of work that foreground ideas of conservation, accessibility, reproduction, and attribution of artworks.

Exhibition & Talkshow "Hanoi – A City in Photography"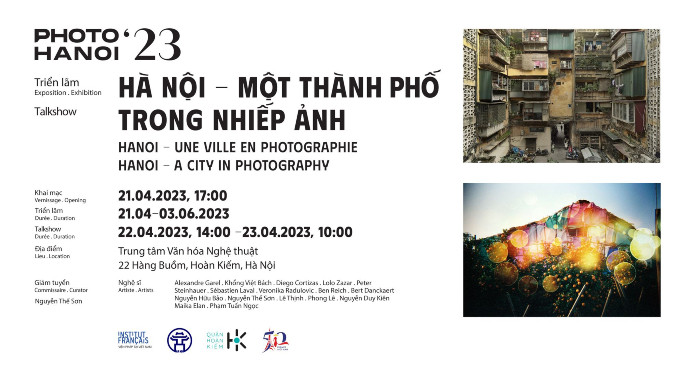 Exhibition: Until June 3, 08 am – 05 pm
Art and Culture Center 22 Hang Buom Street
Exhibition "Hanoi – A City in Photography" is an event in the framework of International Photography Biennale Photo Hanoi'23
Curator: Visual Artist Nguyễn Thế Sơn
Artist: Alexandre Garel, Khổng Việt Bách, Diego Cortizas, Lolo Zazar, Peter Steinhauer, Sébastien Laval, Veronika Radulovic, Ben Reich, Bert Danckaert, Nguyễn Hữu Bảo, Nguyễn Thế Sơn, Lê Thịnh, Lê Xuân Phong, Nguyễn Duy Kiên, Maika Elan, Phạm Tuấn Ngọc
Exhibition "Peculiar Interfaces"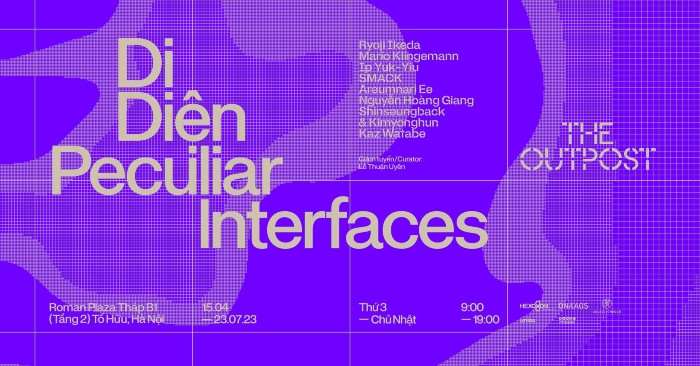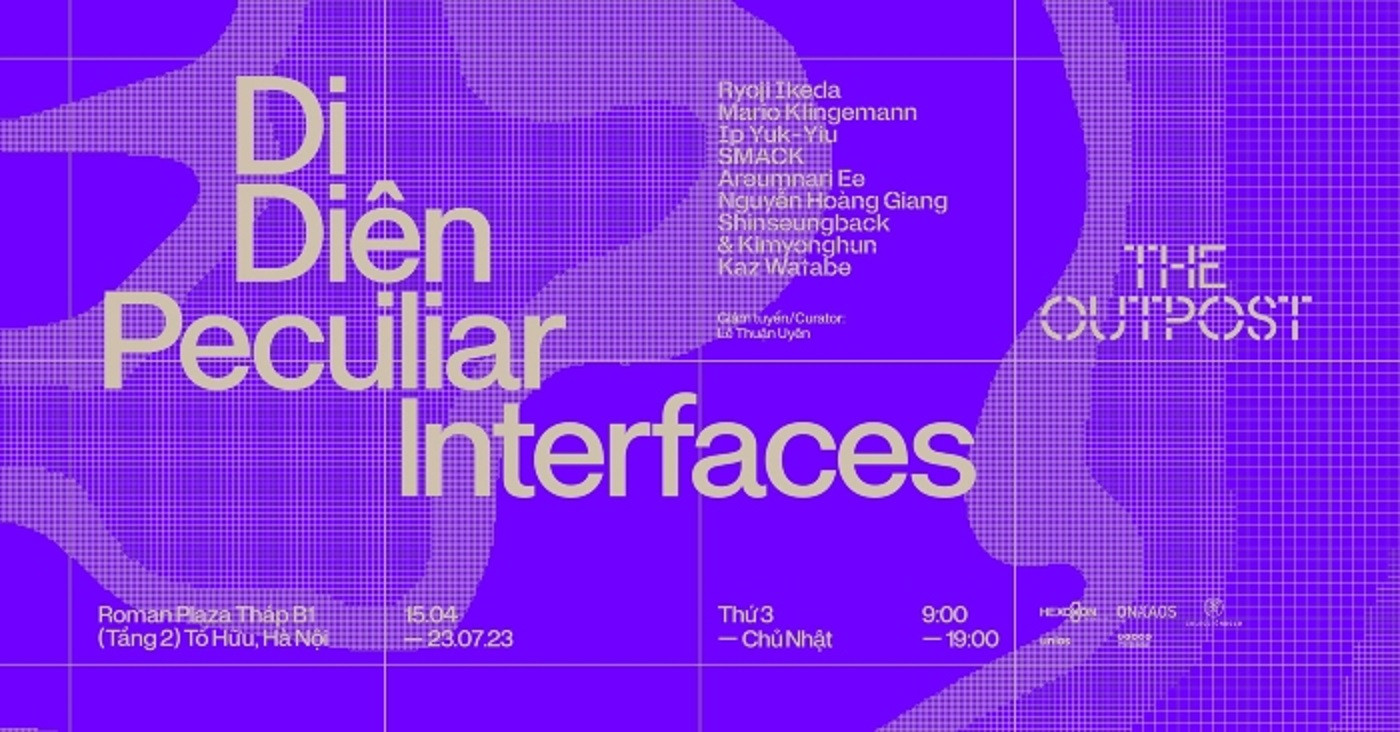 Until July 23 (off Monday), 09 am – 07 pm
The Outpost, Roman Plaza Tower B1 (Floor 2), To Huu Street
In realising the growth of digital media in everyday context and the lack of its discussion in the local art conversations, The Outpost seeks to introduce artworks that engage with the amplifying presence of smart machines and digital technology through our exhibition and acquisition activities. "Peculiar Interfaces" serves as an abstract to The Outpost's long-term dedication to explore and unpack how technology is impacting our relationships to one another, and to the world around us.

Exhibition 'No more, not yet'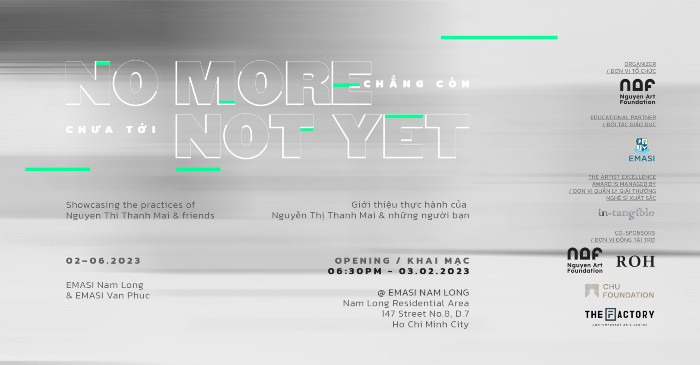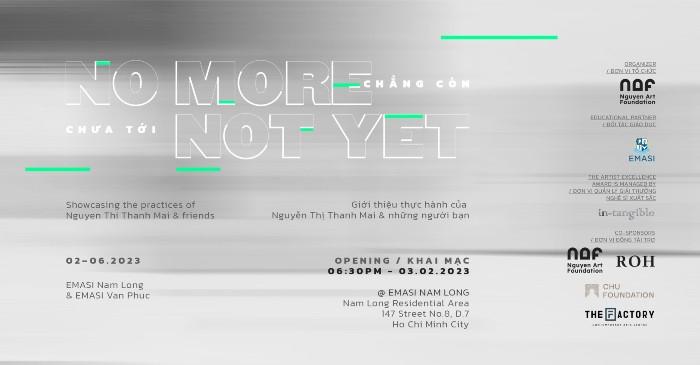 Display: Feb – June, Wed & Fri, 10 am – 04 pm
EMASI Nam Long (D.7)
Tues & Thurs, 10 am – 04 pm
EMASI Vạn Phúc (D.Thủ Đức)
Nguyen Art Foundation (NAF) proudly invites you to the opening of 'No more, not yet', an exhibition that looks back on Nguyen Thi Thanh Mai's shapeshifting artistic practice in all its multiplicity. Winner of the Artist Excellence Award (inaugural edition, initiated by The Factory Contemporary Arts Centre and managed by in-tangible institute), her work is presented here alongside nearly 20 artists whom she calls her colleagues and friends. The exhibition will be on display from February to June 2023 across the campuses of EMASI Nam Long and EMASI Van Phuc.