HANOI
PERFORMANCE
Khoi Minh – Night of Love Songs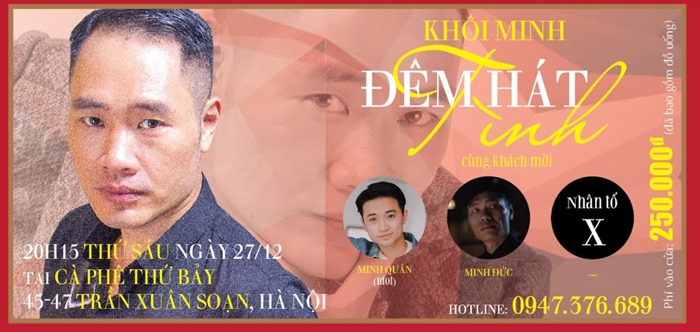 8.15 pm, December 27
Ca Phe Thu Bay
45 – 47 Tran Xuan Soan street, Hai Ba Trung district
On the last day of the year in a very Hanoian space, come together and immerse yourselves in romantic songs by acclaimed musicians including Van Phung, Lam Phuong, Ngo Thuy Mien, Pham Duy and Duong Thu
Guest artists: Minh Quyan, Minh Duc.
Entrance fee: VND250,000 (drink included)
'Lang Toi' (My Village) by Lune Production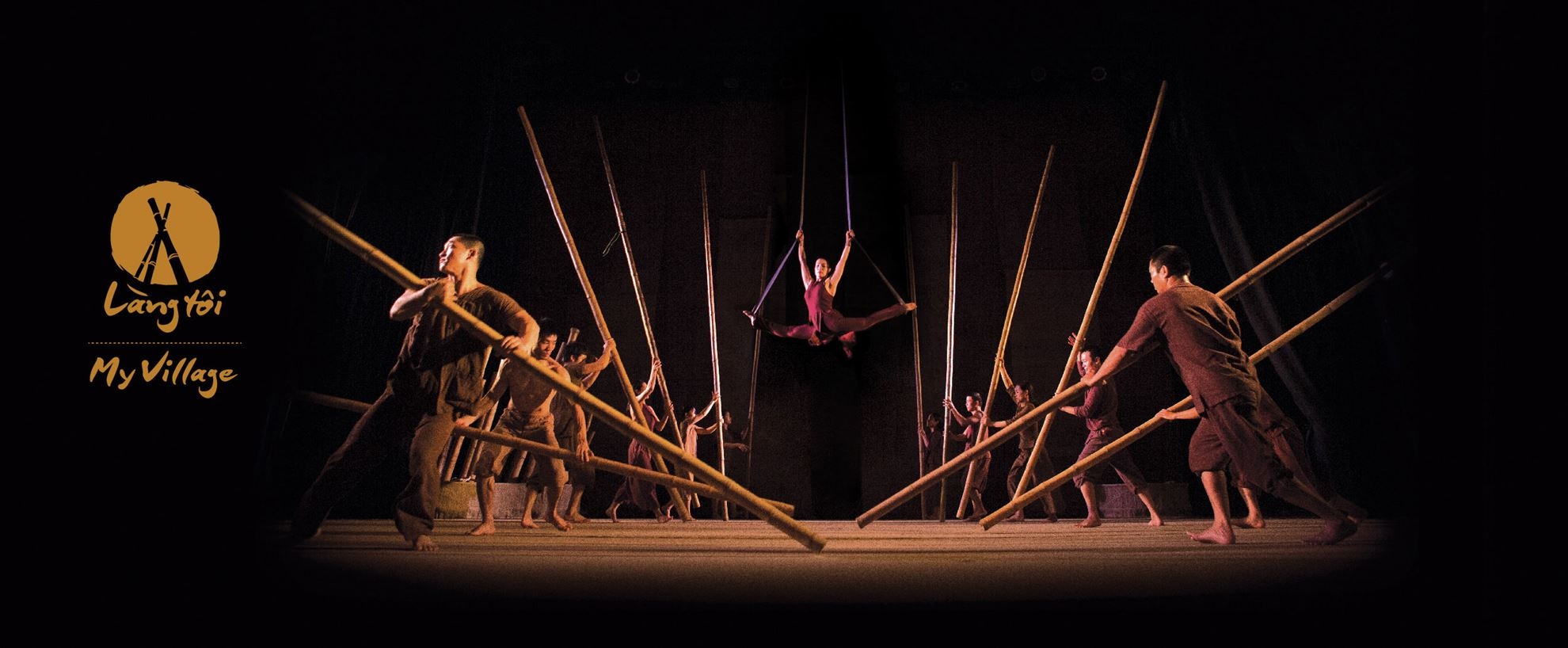 6pm on December 23, 24, 25 and 27
Hanoi Opera House
1 Trang Tien Street, Hoan Kiem District,
Lang Toi (My Village) is a delicate merge of tradition and innovation, where the poetic beauty of Northern Vietnam's village life is presented through a new cirque approach.
Farming, building activities, traditional games, and the lifestyle of the Northern villagers are recreated through ancestral bamboo props, breath-taking cirque and acrobatics performances, as well as rhythmic dance, to distinct folk music from more than 20 musical instruments.
Ticket prices: VND 700,000- VND 1,050,000
EXHIBITION
Exhibition "The Foliage 3"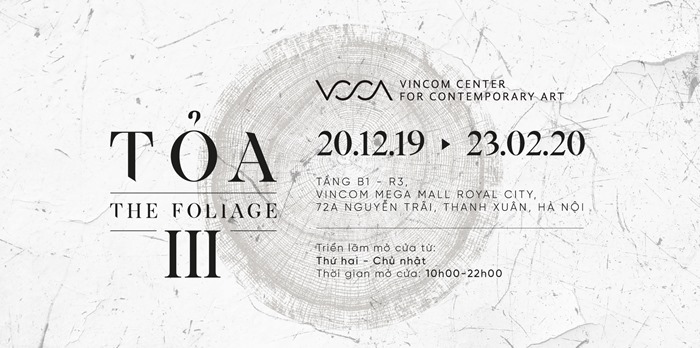 December 20, 2019 – February 23, 2020 (Tuesday – Sunday), 10 am – 8 pm
Vincom Center for Contemporary Art (VCCA)
B1 – R3, Vincom Mega Mall Royal City
72A Nguyen Trai, Thanh Xuan District
The exhibition brings together the following young and talented Vietnamese and international artists: Quynh Lam, Phan Ah, Nguyen Van Du, Nguyen Dinh Phuong, Luong Trinh and Tristan Jalleh (Australia), the duo Caleb Stein & Andrea Orejarena (Colombia).
Continuing to support diverse creative activities, "Foliage 3" introduces the public to more than 50 artworks of various art languages including: painting, photography, sculpture, video, installation and concept, a daring experiment in medium and expressions of promising artists.
Exhibition "Light" by Nguyen Tan Cuong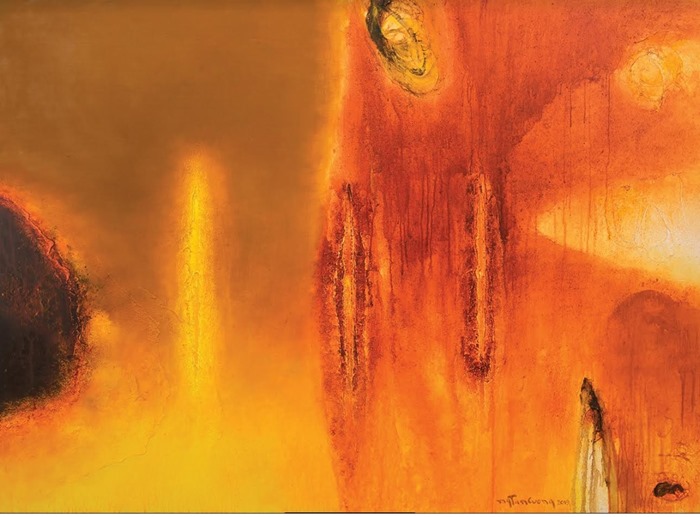 December 20, 2019 – January 20, 2020
Cuci Art Studio
Level 2, 25 Hang Bun street, Ba Dinh district
You are invited to the first solo exhibition by Ho Chi Minh City-based artist Nguyen Tan Cuong, who is a veteran painting working in abstract art in Vietnam.
The artist's new collection shows us a complete metamorphosis proving what a period of silence can change in a man.
HO CHI MINH CITY
PERFORMANCE
Rock Symphony Concert

8 pm, December 27 and 28
HCMC Opera House
No. 7 Lam Son Square, District 1
Come and enjoy a huge range of songs on offer, including Freddie Mercury's Bohemian Rhapsody together with his (and Queen's) Barcelona and Who wants to live forever.
A Boney M Selection follows, plus a selection from Elvis Presley. Soon after it won't be long before "Hotel California" fills your ears and hearts, closely followed by the Scorpions' "Still Loving You". Guns 'N' Roses' 1987 hit "Knockin' on Heaven's Door" comes next.
The performers will be the Ho Chi Minh City Symphony Orchestra and Chorus, plus special soloists: Pham Khanh Ngoc, Dao Mac, Nguyen Huu Trung Kiet, and Pham Thanh Hoai
A O Show by Lune Production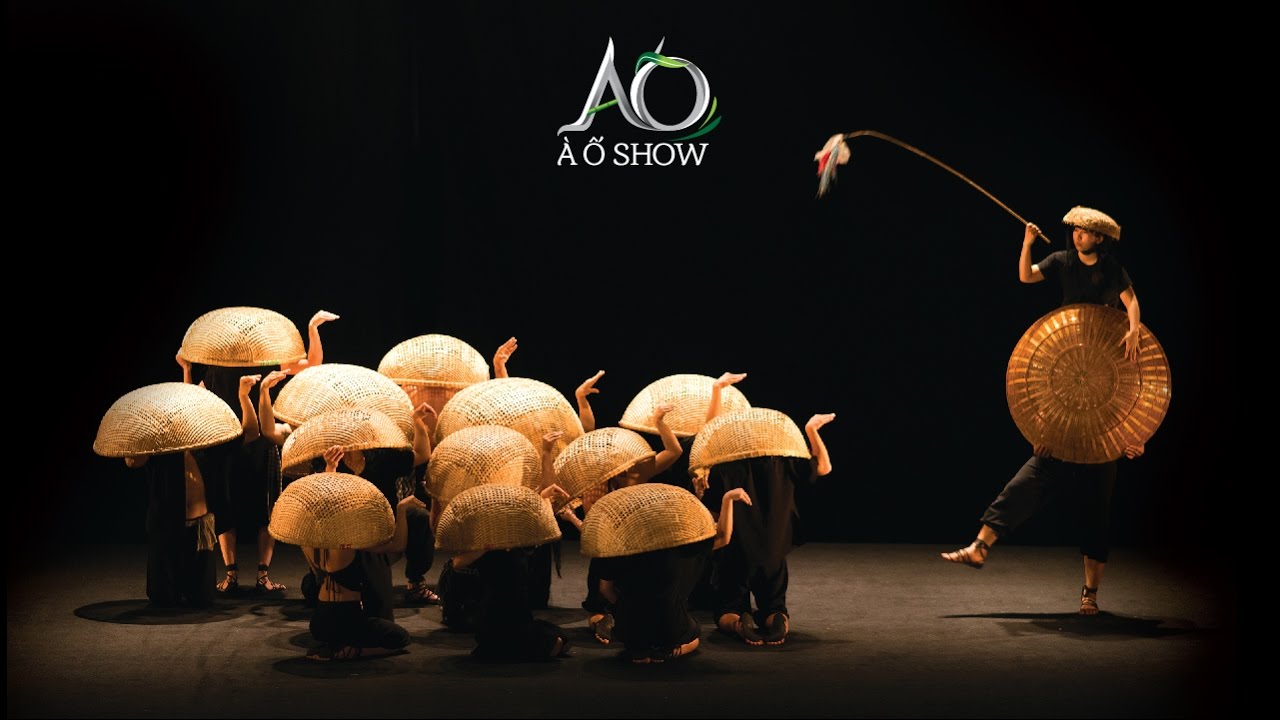 6:00 pm, December 24, 25 and 26
Ho Chi Minh City Opera House
7 Cong Truong Lam Son, Ben Nghe Ward, District 1
The A O Show features optical illusions and impressive acrobatics, paired with traditional music performances by a troupe of talented local artists.
Known as the Cirque du Soleil of Vietnam (minus the flashy outfits), this live show depicts the transition of rural Vietnam into today's modern landscape, using props such as giant woven baskets, scaffolding, bamboo canes, and ropes.
Price range: VND630,000 - VND1,470,000
EXHIBITION
Exhibition "Singing to the Choir?" & "Silent Intimacy"
The Factory Contemporary Arts Centre
15 Nguyen U Di street, Thao Dien ward, District 2
You are invited to two new exhibitions: 'Singing to the Choir?', a group exhibition by Phan Anh, Tran Minh Duc, and Ngoc Nau; along with 'Silent Intimacy', a solo exhibition by Dang Thuy Anh.
Works on display at the 'Singing to the choir?' exhibition present the artists' reflections on humanity's demonstrated attachment of purpose to an intangible realm justifying the meaning of life.
Meanwhile, 'Silent Intimacy' is Dang Thuy Anh's first solo exhibition in her ambitious artistic endeavor with apple snails, contemplatively dubbed with the impact of urbanization on human life.
Tickets:
For adults: VND 50,000
For students: VND 40,000 (with appropriate student ID)
For children under 12: free (with appropriate ID)
Hanoigrapevines/Nhan Dan