Entertainment Events in Hanoi & HCMC on January 13 – 19

A selection of noteworthy artistic and cultural events to take place in Hanoi and Ho Chi Minh City.
HANOI
PERFORMANCE
'Lang Toi' (My Village) by Lune Production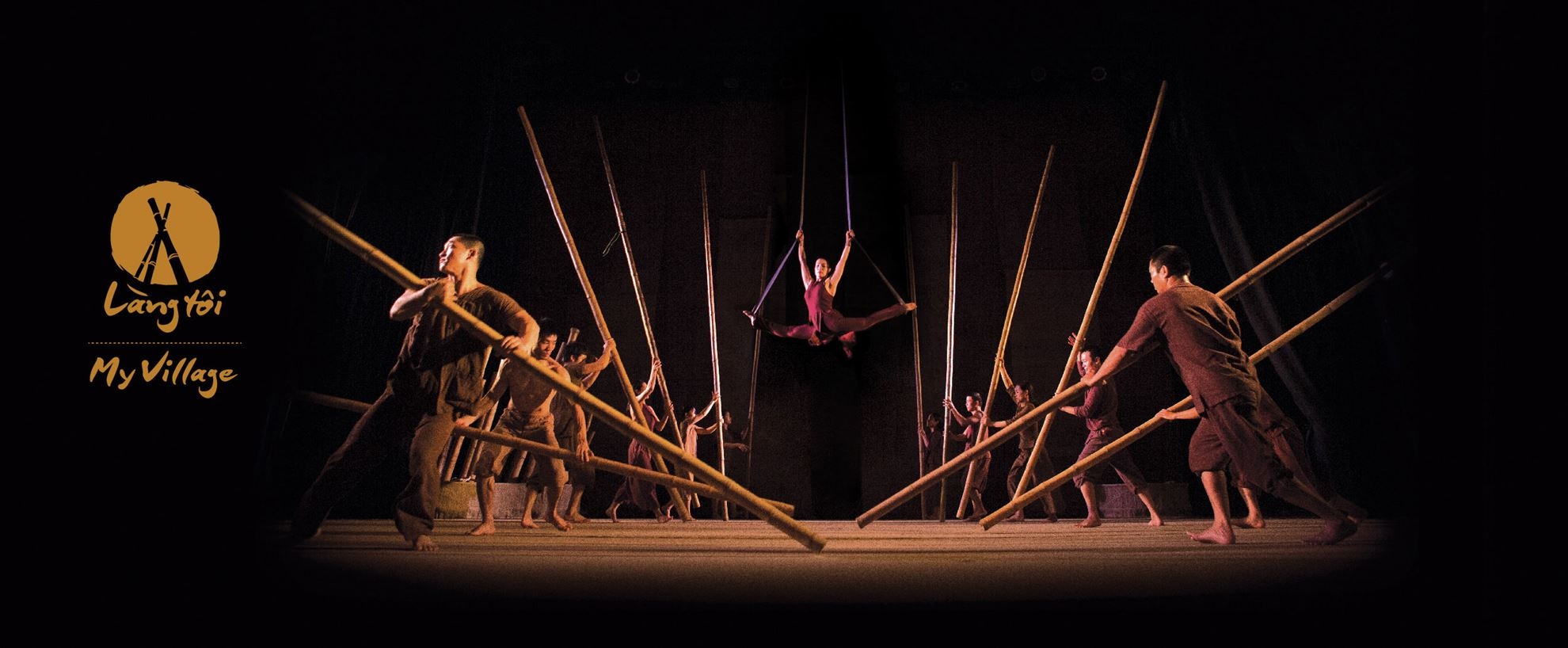 6pm on January 14 and 19
Hanoi Opera House
1 Trang Tien Street, Hoan Kiem District,
Lang Toi (My Village) is a delicate merge of tradition and innovation, where the poetic beauty of Northern Vietnam's village life is presented through a new cirque approach.
Farming, building activities, traditional games, and the lifestyle of the Northern villagers are recreated through ancestral bamboo props, breath-taking cirque and acrobatics performances, as well as rhythmic dancing, performed with distinct folk music from more than 20 musical instruments.
Ticket prices: VND 700,000- VND 1,050,000
EXHIBITION
Exhibition: Hanoi in my eyes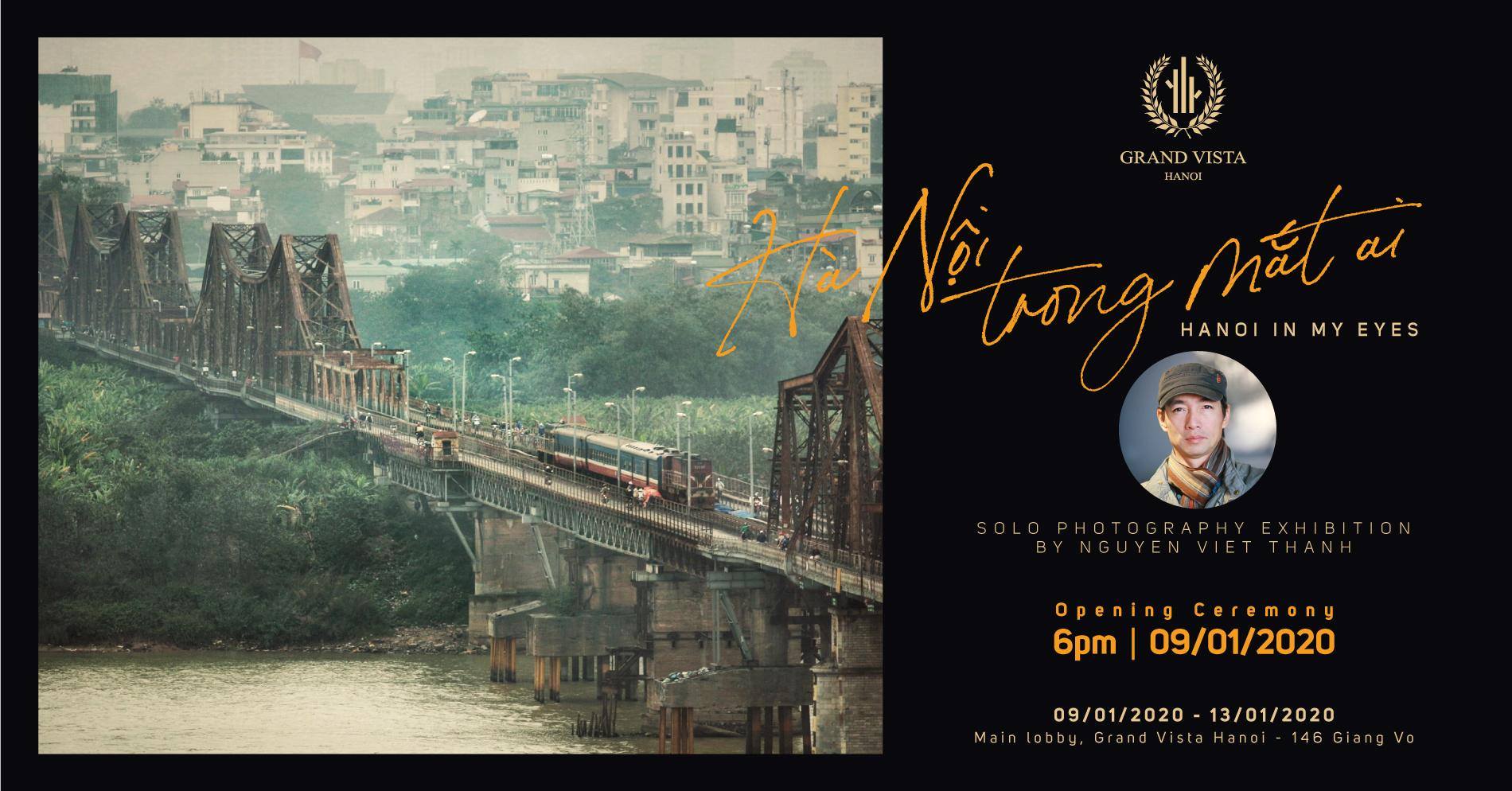 Main lobby, G Floor, Grand Vista Hanoi
146 Giang Vo, Ba Dinh, Hanoi
Grand Vista Hanoi collaborates with famous photographer Nguyen Viet Thanh to introduce the exhibition "Hanoi in my eyes".
The exhibition consists of 30 different photos from 2005 – 2019 that capture Hanoi through the eyes of a very talented photographer – a Hanoian who never stops reflecting through his artworks the love he has towards his motherland.
Mong | into flower's dreams

Gac Cam
60s Tho Quan, Kham Thien, Hanoi
"Mong" (Looking forward) is an exhibition that combines photography, installation art, video art and flower arrangement art, inspired by the wonderful values that the traditional Lunar New Year flowers bring to the country. By demonstrating the values of the shared traditional culture through practices of contemporary art, "Mong" opens a space for interaction between nature and people, where 8 flowers become 8 pieces with unique inherent beauty, reflecting the soul of every human being.
Exhibition "Light" by Nguyen Tan Cuong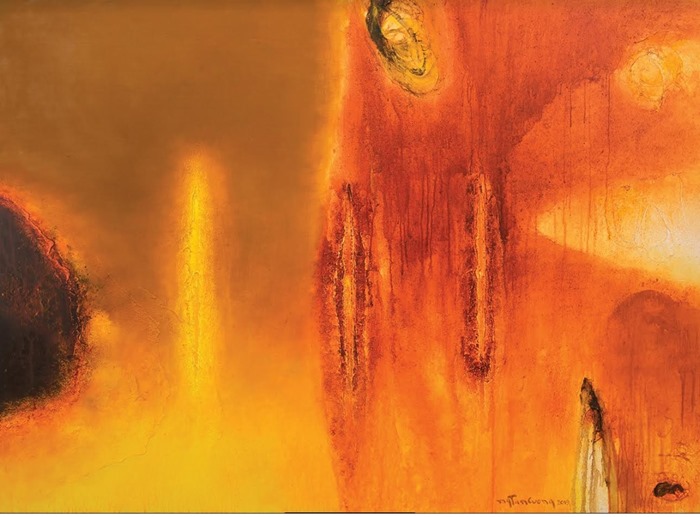 December 20, 2019 – January 20, 2020
Cuci Art Studio
Level 2, 25 Hang Bun street, Ba Dinh district
You are invited to the first solo exhibition by Ho Chi Minh City-based artist Nguyen Tan Cuong, who is a veteran abstract painter in Vietnam.
The artist's new collection shows us a complete metamorphosis proving what a prolonged period of silence can change in a man.
HO CHI MINH CITY
PERFORMANCE
A O Show by Lune Production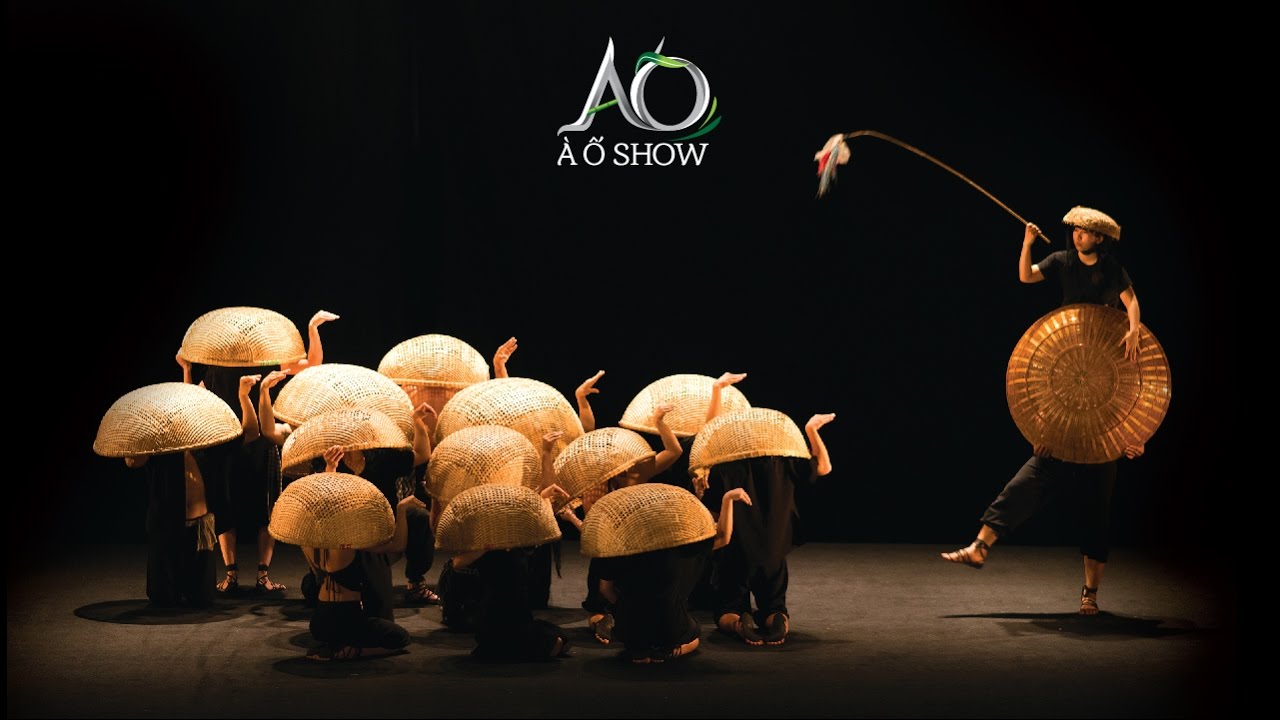 6:00 pm and 8:30 pm, January 13,14,15,18 and 19
Ho Chi Minh City Opera House
7 Cong Truong Lam Son, Ben Nghe Ward, District 1
The A O Show features optical illusions and impressive acrobatics, paired with traditional music performances by a troupe of talented local artists.
Known as the Cirque du Soleil of Vietnam (minus the flashy outfits), this live show depicts the transition of rural Vietnam into today's modern landscape, using props such as giant woven baskets, scaffolding, bamboo canes, and ropes.
Price range: VND630,000 - VND1,470,000
EXHIBITION
Exhibition "Singing to the Choir?" & "Silent Intimacy"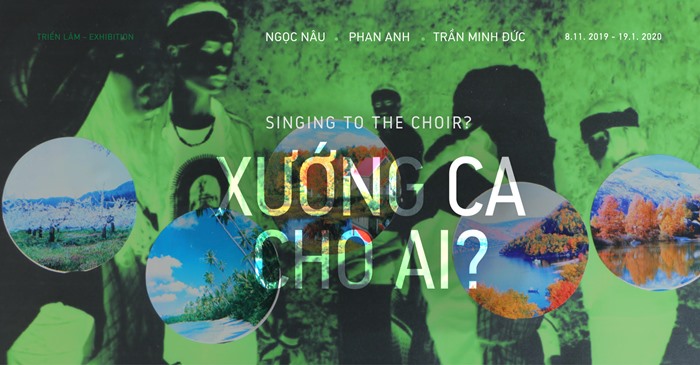 The Factory Contemporary Arts Centre
15 Nguyen U Di street, Thao Dien ward, District 2
You are invited to two new exhibitions: 'Singing to the Choir?', a group exhibition by Phan Anh, Tran Minh Duc, and Ngoc Nau; along with 'Silent Intimacy', a solo exhibition by Dang Thuy Anh.
Works on display at the 'Singing to the choir?' exhibition present the artists' reflections on humanity's demonstrated attachment of purpose to an intangible realm justifying the meaning of life.
Meanwhile, 'Silent Intimacy' is Dang Thuy Anh's first solo exhibition in her artistic endeavor with apple snails, contemplatively dubbed with the impact of urbanization on human life.
Tickets:
For adults: VND 50,000
For students: VND 40,000 (with appropriate student ID)
For children under 12: free (with appropriate ID)
Hanoigrapevines/Nhan Dan/Dtinews