Hanoi-Exhibition showcases Vietnamese and Italian landscapes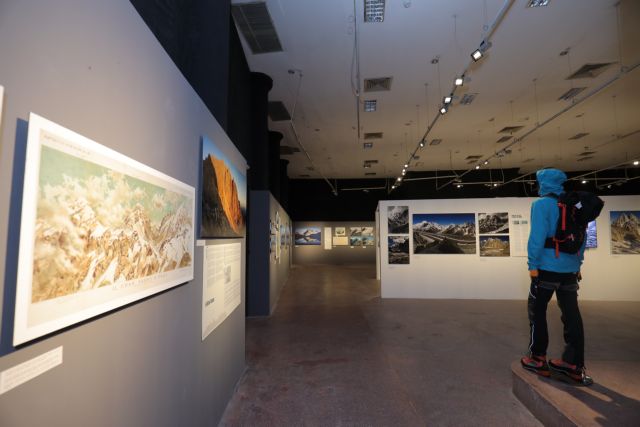 Until August 23, 8.30am-5.30pm

Vietnam Museum of Ethnology, Nguyen Van Huyen Street
An exhibition titled Italian Routes and Landscapes of Vietnam Photographs featuring the beauty of the mountains and common culture of mountaineering between Việt Nam and Italy.
Hanoi-Art Showcase: Illusion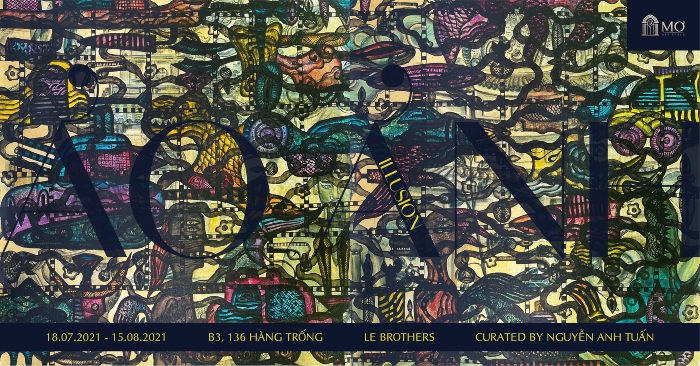 Until Aug 15, 10 am – 07 pm
Mo Art Space, 136 Hang Trong Street, Hoan Kiem District

This July, Mơ Art Space would like to invite Hanoi art lovers to visit the art showcase Illusion by Le Brothers ( Le Ngọc Thanh and Le Duc Hai). Illusion is the name of the latest art project of Le Ngoc Thanh and Le Duc Hai, as known as Le Brothers, a pair of twin artists originally from Quang Binh province but living and working in the city of Hue for the past 20 years. The project was first showcased for the first time in 2020 at Le Ba Dang art center – Hue City and would be on display at Mo Art Space in Hanoi this July.
Online exhibition features Vietnamese, foreign artists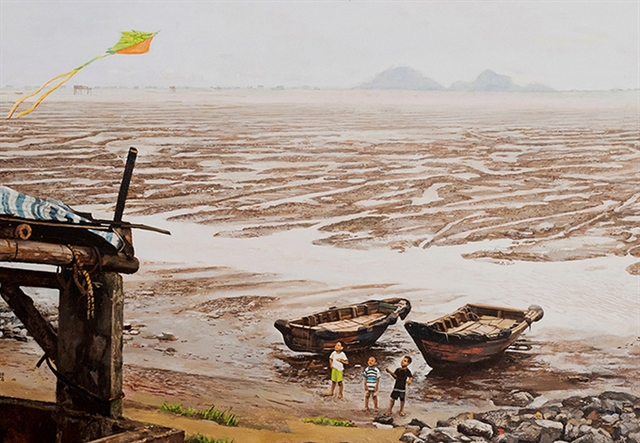 An online exhibition The Story of the River featuring 20 paintings by Vietnamese and foreign artists is on display at artspaces.kunstmatrix.com.

The Vietnamese artists joining in the exhibition include Le Dinh Nguyen, Ton That Bang and Phạm Binh Chuong.

Painters Nicolaos D. Kanellos of Greece and Hadi Soesanto of Indonesia are also included.

Highlighted works include creations by Kanellos, former Greek ambassador to Vietnam. His paintings feature his love for Vietnam and its people.

The exhibition will be open through July. The organiser, Song Foundation, will host painting auctions online from July 22 to 29 at https://fb.com/jangkeu2007 to raise funds for charity and social programmes.

Hanoi-Exhibition presents latest lacquer paintings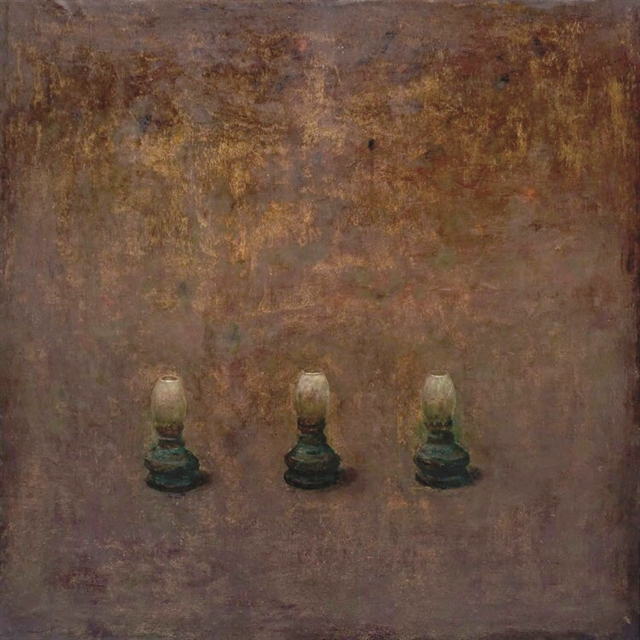 Until August 9,

Manzi Art Space, 14 Phan Huy Ích Street, Ba Đình District

An exhibition entitled Ôm Khoanh Trời Cũ or Fragments of Nostalgia, featuring the latest lacquer works by Hanoi-based artist Nguyen Tuan Cuong

Fragments of Nostalgia aims to uncover the interrelationships in space and time and reflects on presences and absences, and shapes and shadows in liminal space.


Hanoi-Exhibition "The Mekong – Stories of Man"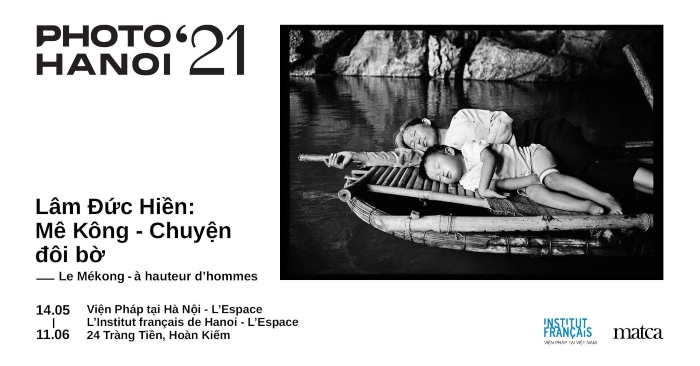 Until Sep 12
L'Espace, 24 Trang Tien Street

Lam Duc Hien travelled the Mekong river on a 4,200 km stretch, following its waters from the bustling River of Nine Dragons delta in Vietnam all the way to its source in the snow-covered Tibetan plateau. This cross-continent journey bears a special meaning for Lam as a French-Vietnamese photographer who spent his childhood on the shores of the Mekong in Laos, where it is affectionately called Mother of Rivers.

In this visual diary, Lam interweaves his personal story with that of the river's current inhabitants. Here, the Mekong simultaneously connects and divides lands, cultures, and destinies.

Vietnam to host first national cultural heritage photo contest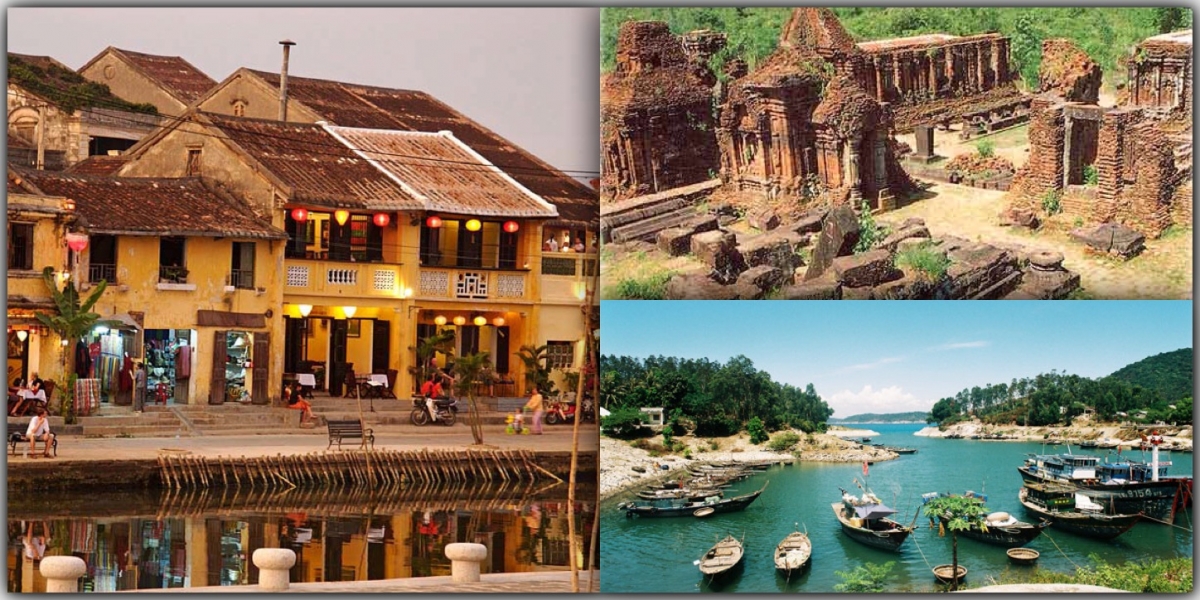 Until November

A national cultural heritage photo contest and exhibition to raise awareness of heritage conservation within the local community.

Competitors are able to submit their entries detailing various aspects of Vietnamese heritage, including local historical and cultural sites, architecture, art, and enthralling scenic spots.

The most outstanding artworks will then be selected for a photo exhibition.

The event is being organised by the Ministry of Culture, Sports and Tourism as part of activities in the lead up to Vietnam Cultural Heritage Day on November 23.
Binh Dinh Province-Exhibition: ECO-SUS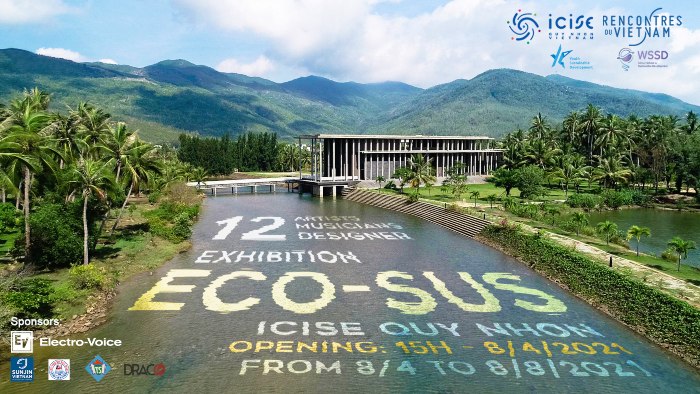 Opening: Apr 8, 03 pm
Exhibition: Apr 8 – Aug 8
International Centre for Interdisciplinary Science and Education, 7 Science Avenue, Quy Nhon City, Binh Dinh Province

Featuring 11 Visual artists across Vietnam.

ECO-SUS is curated by artists The Son and Uu Dam, opening along with Winter School for Sustainable Development with 100 excellent fellows and respected speakers organized by Danh Nguyen. ICISE, a European-style building inspired by Binh Dinh nature, situated in the heart of a 21 hectares valley surrounded by majestic mountains and a long yellow sand beach. A remarkable architecture design by the famous Jean François Milou. See you at this fascinating exhibition.

The thrilling ECO-SUS exhibition will take place on the beach at 3 PM on April 8th:
1. 03 pm – Warm-up, kick start with with a viral and ambitious artwork from ECO-ĐI by artist Nguyễn Trần Ưu Đàm on Quy Nhơn yellow sand beach to raise global awareness about the pollution.
2. 04 pm – Opening exhibition of 11 Vietnamese artists with their world-class artworks. Curatorial tour lead by artist/curator Thế Sơn
3. 04:30 pm – "Chula" Fashion show by designer Del Valle Cortizas Diego.

4. 09 Apr – Explore Làng Sông, an old monastery, a beautiful structure that built and stood for 158 years, listen to singing hymns, visit publication in the very historic place where Jesuits record the first Vietnamese sounds in Latin.
Source: Dtinews/Hanoigrapevines