Hanoi-Concert features works by 20th-century's lesser-known composers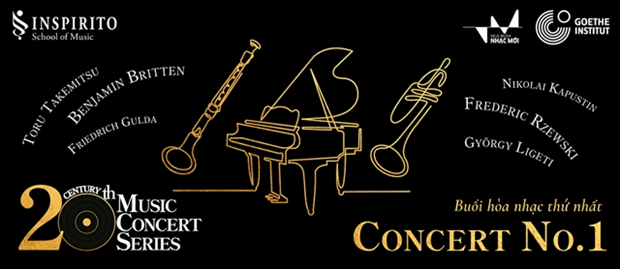 Mar 22, 7pm
Goethe Institute, 56-60 Nguyen Thai Hoc Street

Featuring a repertoire featuring works by composers from Japan to Eastern and Western Europe and America, including Benjamin Britten, György Ligeti, Toru Takemitsu, Nikolai Kapustin, Friedrich Gulda, and Frederic Rzewski.

Artists and lecturers of Inspirito School of Music, including oboist Hoang Manh Lam, trumpeter Yuki Urushihara, pianists Ngo Phuong Vi, Luu Duc Anh, Duong Hong Thach, and Pho Duc Hoang, will perform in the concert.

Recommended donation is 100,000 VND.
HCMC-Night of French operas
Mar 28, 8pm
HCMC Opera House.

The excerpts include Je dis que rien ne m'épouvante and Parle-moi de ma mère! in the Carmen opera by Georges Bizet, The swan in The carnival of the animals opera by Camille Saint-Saëns, and Depuis le jour in the Louise opera by Gustave Charpentier.

The concert will be arranged and conducted by conductor Tran Nhat Minh, and performed by Meritorious Artists Nguyen Tan Anh and Tran Hong Vy and artists Nguyen Thu Huong, Pham Trang, Pham Duyen Huyen and Pham Khanh Ngoc.
____________________________________________________________________________________
EXHIBITION
Hanoi-INFERNO V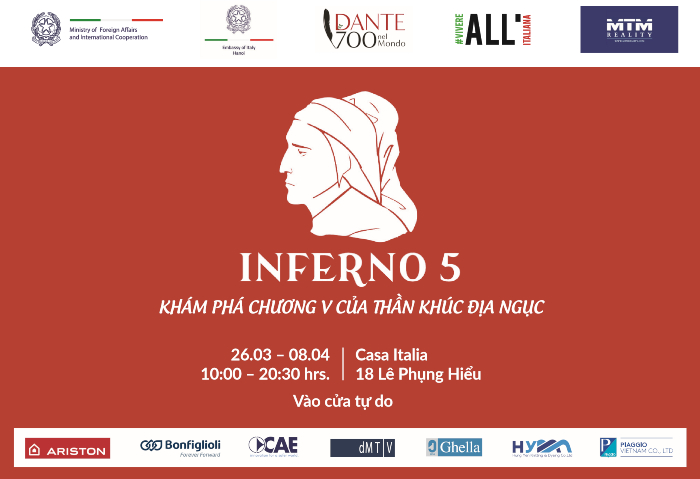 Opening: Mar 25, 2 pm
Installation exhibition: Mar 26 – Apr 8, 10 am – 8:30 pm
Casa Italia – Generali Room, 18 Le Phụng Hieu Street

From Embassy of Italy in Hanoi

The year 2021 marks the 700th anniversary of the death of the great Italian poet Dante Alighieri, author of one of the most renowned works of world literature: "The Divine Comedy".

On this occasion, the Italian Embassy in Hanoi is delighted to bring to Vietnam the digital installation "Inferno V", produced by the Italian creative media company "MTM Reality" and promoted by the Italian Ministry of Foreign Affairs and International Cooperation.

Free entry.
Hanoi-Exhibition: Those who do not move, do not notice their chains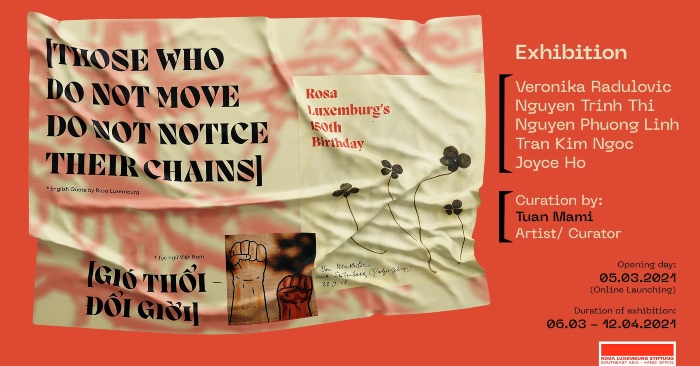 Opening (online launching): Mar 5
Exhibition: Mar 6 – Apr 12
8C, 76 To Ngọc Van Street

The idea of this exhibition is built upon Rosa's inspiration and her revolutionary theory, to keep the link between people whose are always trying to contribute their life for humanity and whose always act to make society be better.

This special showcase brings 5 thoughtful, sensitive, revolutionary, powerful female voices, who have been contributed greatly to our society and our culture by their arts and activities.

The 5 artists come from different back-grounds, different societies, and different generations. They will be creating a dialogue to discover different aspects of our lives and constantly 'Reform' to follow the changes of life. To 'Reform' is to question what our history is presenting about, to question to those powers which exist in our society through politics, social hierarchies, classes, and to search for the better society or suitable environments.
Hanoi-'Virtual Private Realms' Exhibition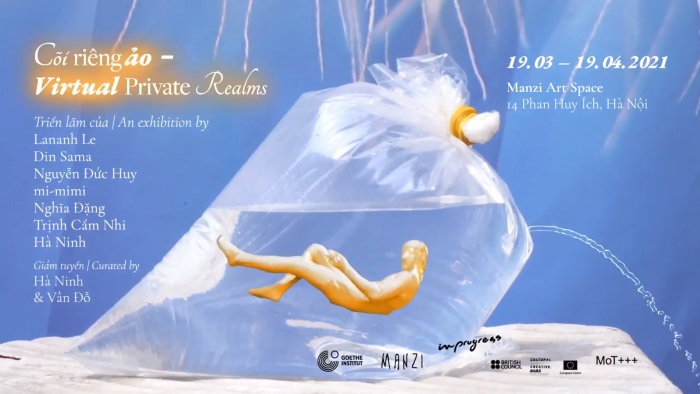 Until Apr 19, 10 am – 7 pm
Manzi Art Space, 14 Phan Huy Ich Street

From Manzi:

The exhibition 'Virtual Private Realms' brings together the works of 7 artists: Lananh Le, Din Sama, Nguyễn Đức Huy, mi-mimi, Nghĩa Đặng, Trịnh Cẩm Nhi, and Hà Ninh, with a focus on their painting practice.
HCMC- Exhibitions: 'Within / Between / Beneath / Upon' & 'Home: Looking inwards to the outer world'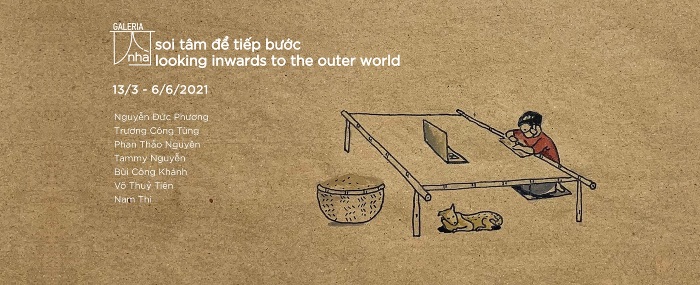 Until Jun 6, 10 am – 07 pm
The Factory Contemporary Arts Centre, 15 Nguyễn Ư Dĩ, Thảo Điền Ward, D 2,

From the organizer:

The Factory Contemporary Arts Centre proudly presents two exhibitions: 'Within / Between / Beneath / Upon' and 'Home: Looking inwards to the outer world'.

HCMC-Group exhibitions
Until Apr 10,
118 Nguyen Van Thu Street, D1.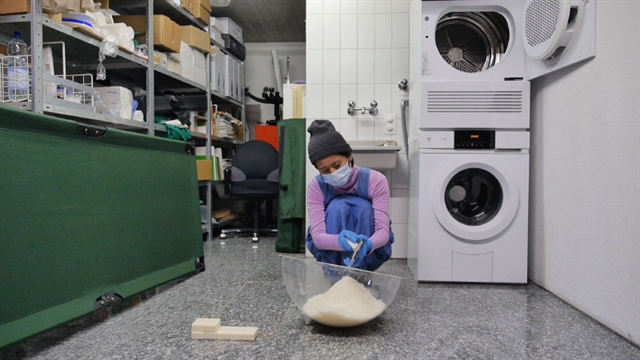 A group exhibition featuring works of Vietnamese and French artists.

The exhibition showcases paintings, installation works and video installations by French artist Nadège David, Vietnamese-American multi-disciplinary artist Trọng Gia Nguyên, and the Danang-based visual and multimedia artist Xuân Hạ.

Dtinews/Hanoigrapevines