Hanoi-Exhibition: Parallel Word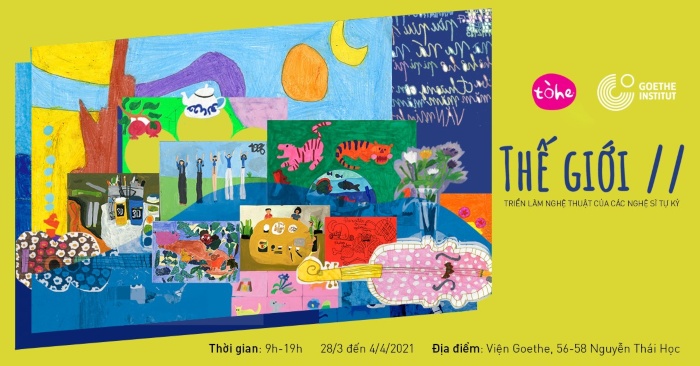 Mar 28-Apr 4, 9 am – 7 pm
Goethe Institut, 56-58-60 Nguyen Thai Hoc Street

The "Parallel World" Art Exhibition by Autistic Artists is a non-profit art exhibition held from March 28, April 4 at Goethe Institute Hanoi by Tòhe Social Enterprise.

The exhibition aims to provide to the public new perspectives on the innocent world of children with autism syndrome that exists parallel to our world. In some aspect, the demeanour of the autistic child unintentionally creates a barrier dividing the two worlds.
Hanoi-INFERNO V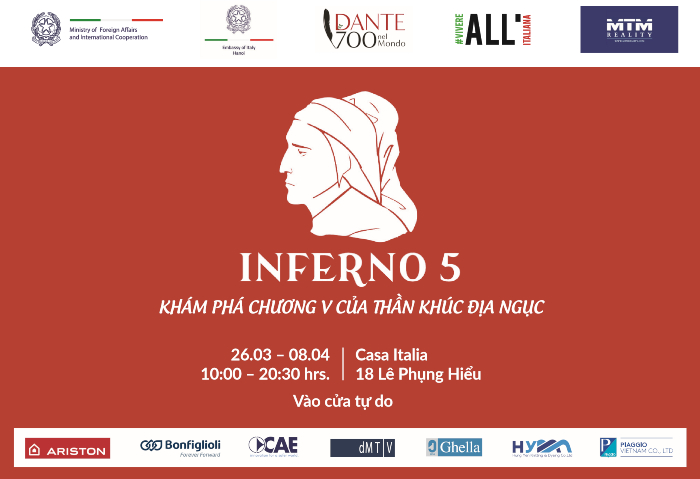 Installation exhibition: Until Apr 8, 10 am – 8:30 pm
Casa Italia – Generali Room, 18 Le Phụng Hieu Street

The year 2021 marks the 700th anniversary of the death of the great Italian poet Dante Alighieri, author of one of the most renowned works of world literature: "The Divine Comedy".

On this occasion, the Italian Embassy in Hanoi is delighted to bring to Vietnam the digital installation "Inferno V", produced by the Italian creative media company "MTM Reality" and promoted by the Italian Ministry of Foreign Affairs and International Cooperation.

Free entry.
Hanoi-Exhibition: Those who do not move, do not notice their chains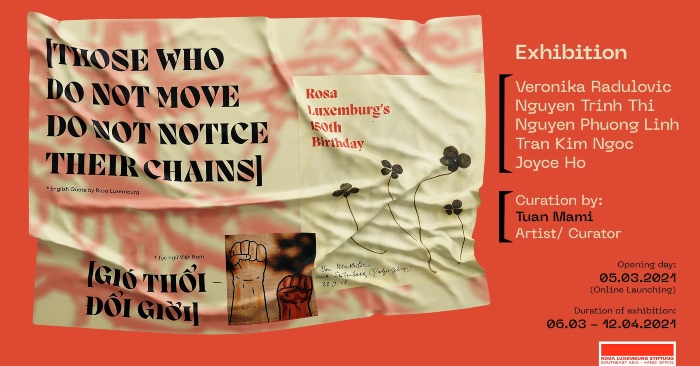 Mar 6 – Apr 12
8C, 76 To Ngọc Van Street

The idea of this exhibition is built upon Rosa's inspiration and her revolutionary theory, to keep the link between people whose are always trying to contribute their life for humanity and whose always act to make society be better.

This special showcase brings 5 thoughtful, sensitive, revolutionary, powerful female voices, who have been contributed greatly to our society and our culture by their arts and activities.

The 5 artists come from different back-grounds, different societies, and different generations. They will be creating a dialogue to discover different aspects of our lives and constantly 'Reform' to follow the changes of life. To 'Reform' is to question what our history is presenting about, to question to those powers which exist in our society through politics, social hierarchies, classes, and to search for the better society or suitable environments.
Hanoi-'Virtual Private Realms' Exhibition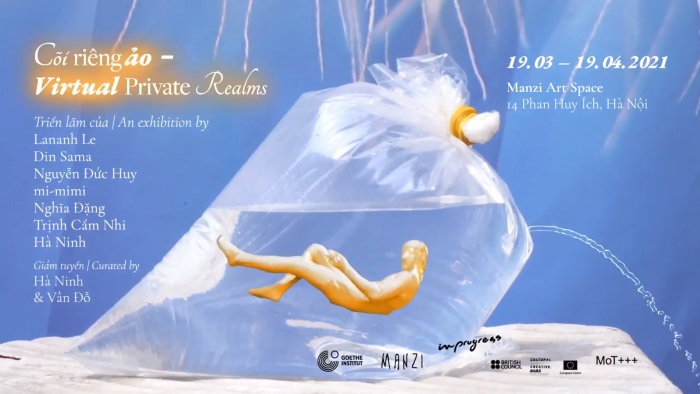 Until Apr 19, 10 am – 7 pm
Manzi Art Space, 14 Phan Huy Ich Street

The exhibition 'Virtual Private Realms' brings together the works of 7 artists: Lananh Le, Din Sama, Nguyễn Đức Huy, mi-mimi, Nghĩa Đặng, Trịnh Cẩm Nhi, and Hà Ninh, with a focus on their painting practice.

HCMC- Exhibitions: 'Within / Between / Beneath / Upon' & 'Home: Looking inwards to the outer world'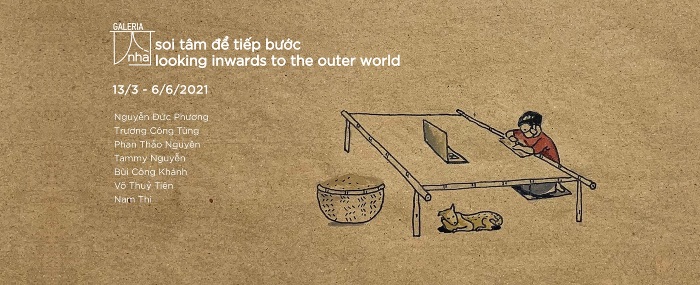 Until Jun 6, 10 am – 07 pm
The Factory Contemporary Arts Centre, 15 Nguyễn Ư Dĩ, Thảo Điền Ward, D 2,

The Factory Contemporary Arts Centre proudly presents two exhibitions: 'Within / Between / Beneath / Upon' and 'Home: Looking inwards to the outer world'.

HCMC-Group exhibitions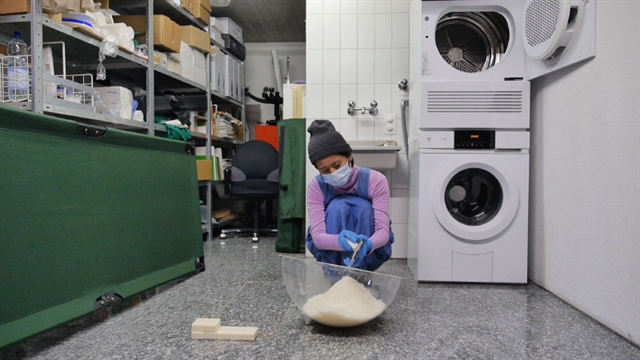 Until Apr 10,

118 Nguyen Van Thu Street, D1.

A group exhibition featuring works of Vietnamese and French artists.

The exhibition showcases paintings, installation works and video installations by French artist Nadège David, Vietnamese-American multi-disciplinary artist Trọng Gia Nguyên, and the Danang-based visual and multimedia artist Xuân Hạ.
Dtinews/Hanoigrapevines