French musical 'Les Misérables' tours
Mid-April - June.
April 16-18, Hanoi Opera House, 1 Trang Tien Street, Hanoi

May, National Dance and Music Festival, Dak Lak Province

Early June, Ho Chi Minh City

Featuring famed historical French musical 'Les Misérables' by Victor Hugo.

With participation of local artists from the Vietnam National Opera and Ballet Theatre (VNOB), foreign artists from Hanoi Voices Choir, along with director Nguyen Trieu Duong and choreographer Linh An.
_______________________________________________________________________
EXHIBITION
Hanoi- Exhibition by French artists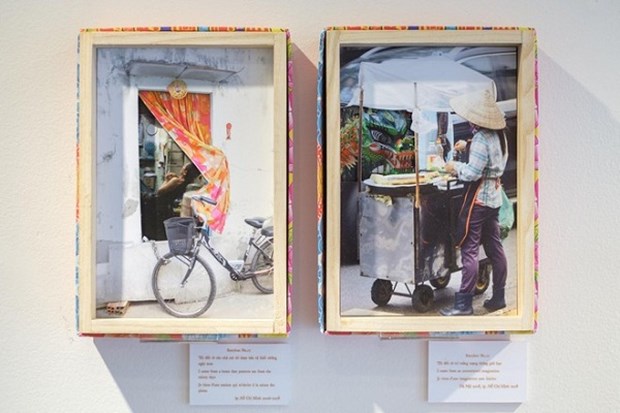 Until May 29,
Matca Space for Photography, 48 Ngoc Ha Street
French creative duo Punk Dragon have launched an exhibition in Hanoi with a range of special boxes showcasing the Vietnamese landscape and local people going about their daily lives.

Themed "The time has come to rekindle the stars", Bérengère Despax, who is also known as Bibi, and Nadège Simard are displaying some of their photos of Vietnam taken over the past 28 years.

Hanoi-Exhibition "The Mekong – Stories of Man"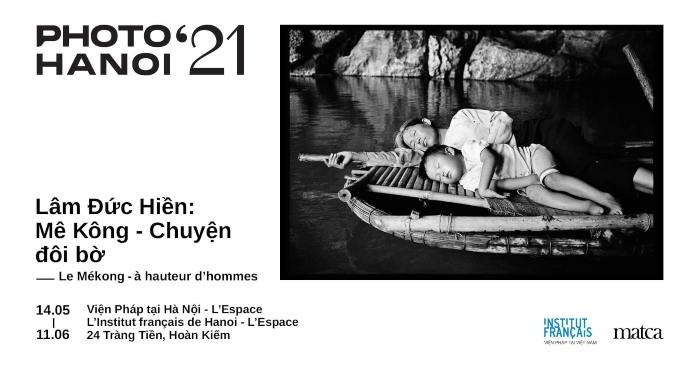 Until June 11,
L'Espace, 24 Trang Tien Street

Lam Duc Hien travelled the Mekong river on a 4,200 km stretch, following its waters from the bustling River of Nine Dragons delta in Vietnam all the way to its source in the snow-covered Tibetan plateau. This cross-continent journey bears a special meaning for Lam as a French-Vietnamese photographer who spent his childhood on the shores of the Mekong in Laos, where it is affectionately called Mother of Rivers.

In this visual diary, Lam interweaves his personal story with that of the river's current inhabitants. Here, the Mekong simultaneously connects and divides lands, cultures, and destinies.
Hanoi-Group exhibition "Format"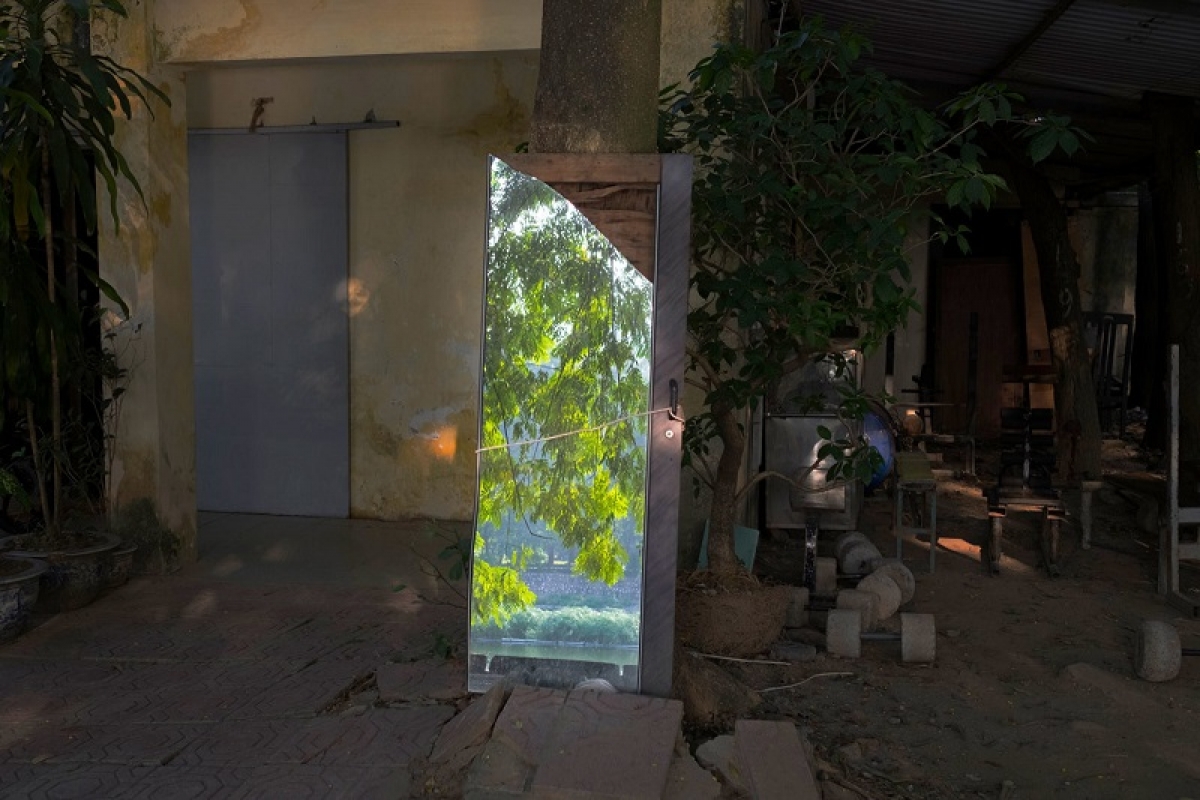 Until June 2, 10am-9pm

Featuring participation of dozen Vietnamese and international photographers, including Nguyen Phuong, Joseph Gobin, Duy Phuong, Yen Duong, Tram Le Quynh Anh, Prune Phi, Duy Tuan, Alexandre Dupeyron, and Mai Nguyen Anh.

Free admission.

Hanoi-I'm Feeling Lucky

Until May 30, 8 am – 8 pm
Matca Space for Photography,48 Ngoc Ha Street

From whimsical scientific inventions in the early 20th century to the rising fitness culture in Silicon Valley to levitating house dogs: titles selected from independent French publisher RVB Books introduces new ways of thinking about our visual culture, weaving together acute observation, wild imagination, and tongue-in-cheek commentary.

Each book is made unique by the way it embodies its subject, as well as its non-traditional design and materials. Paradoxically, this selection is also a reflection of the way images are consumed.

HCMC-A Dream Of The End At The End Of A Dream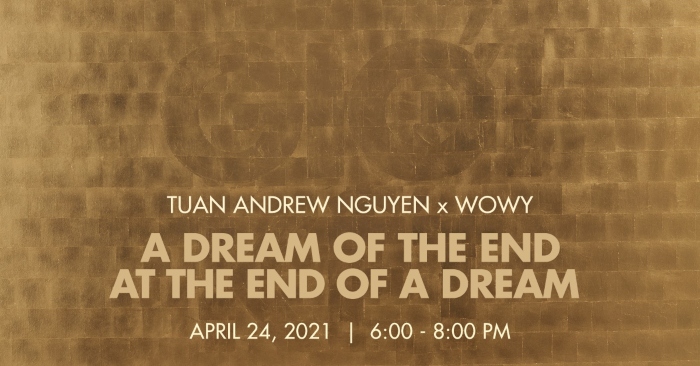 Apr 27-June 26, Tues – Sat, 10 am – 7 pm
Galerie Quynh, 118 Nguyen Van Thu, D1

An exhibition by Tuan Andrew Nguyen and Wowy. This is their second with the gallery, the latest in a wide range of collaborations since 2008's Quiet Shiny Words/Cultural Doppelgangbangers, where the artists explored subcultures in the contexts of Vietnam and America.

Binh Dinh Province-Exhibition: ECO-SUS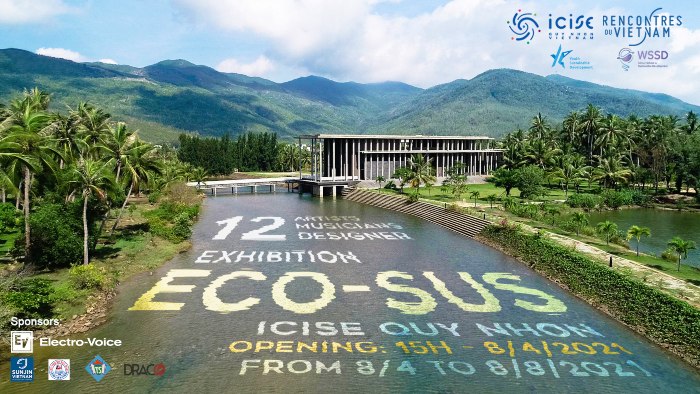 Opening: Apr 8, 03 pm
Exhibition: Apr 8 – Aug 8
International Centre for Interdisciplinary Science and Education, 7 Science Avenue, Quy Nhon City, Binh Dinh Province
Featuring 11 Visual artists across Vietnam.

ECO-SUS is curated by artists The Son and Uu Dam, opening along with Winter School for Sustainable Development with 100 excellent fellows and respected speakers organized by Danh Nguyen. ICISE, a European-style building inspired by Binh Dinh nature, situated in the heart of a 21 hectares valley surrounded by majestic mountains and a long yellow sand beach. A remarkable architecture design by the famous Jean François Milou. See you at this fascinating exhibition.

The thrilling ECO-SUS exhibition will take place on the beach at 3 PM on April 8th:
1. 03 pm – Warm-up, kick start with with a viral and ambitious artwork from ECO-ĐI by artist Nguyễn Trần Ưu Đàm on Quy Nhơn yellow sand beach to raise global awareness about the pollution.
2. 04 pm – Opening exhibition of 11 Vietnamese artists with their world-class artworks. Curatorial tour lead by artist/curator Thế Sơn
3. 04:30 pm – "Chula" Fashion show by designer Del Valle Cortizas Diego.

4. 09 Apr – Explore Làng Sông, an old monastery, a beautiful structure that built and stood for 158 years, listen to singing hymns, visit publication in the very historic place where Jesuits record the first Vietnamese sounds in Latin.

HCMC- Exhibitions: 'Within / Between / Beneath / Upon' & 'Home: Looking inwards to the outer world'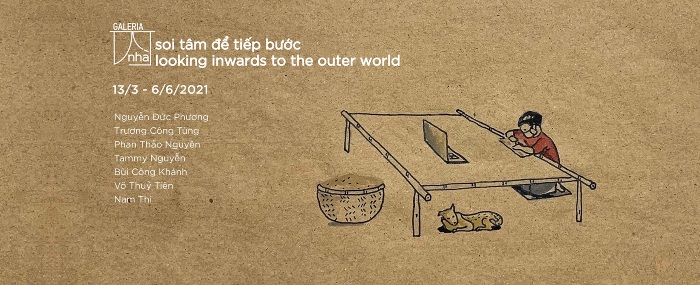 Until Jun 6, 10 am – 07 pm
The Factory Contemporary Arts Centre, 15 Nguyễn Ư Dĩ, Thảo Điền Ward, D 2,

The Factory Contemporary Arts Centre proudly presents two exhibitions: 'Within / Between / Beneath / Upon' and 'Home: Looking inwards to the outer world'.
Dtinews/Hanoigrapevines